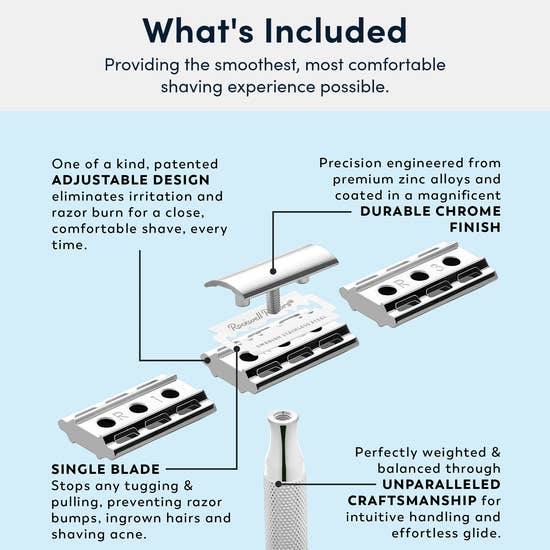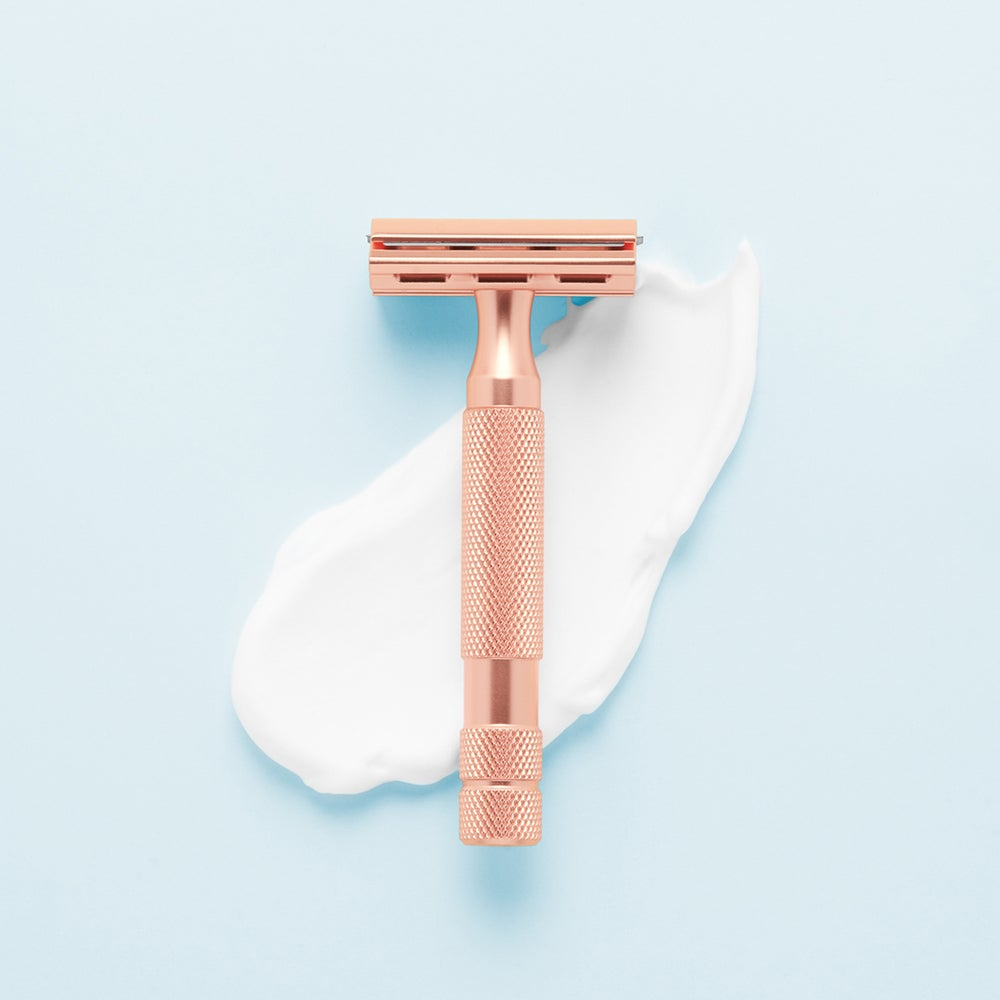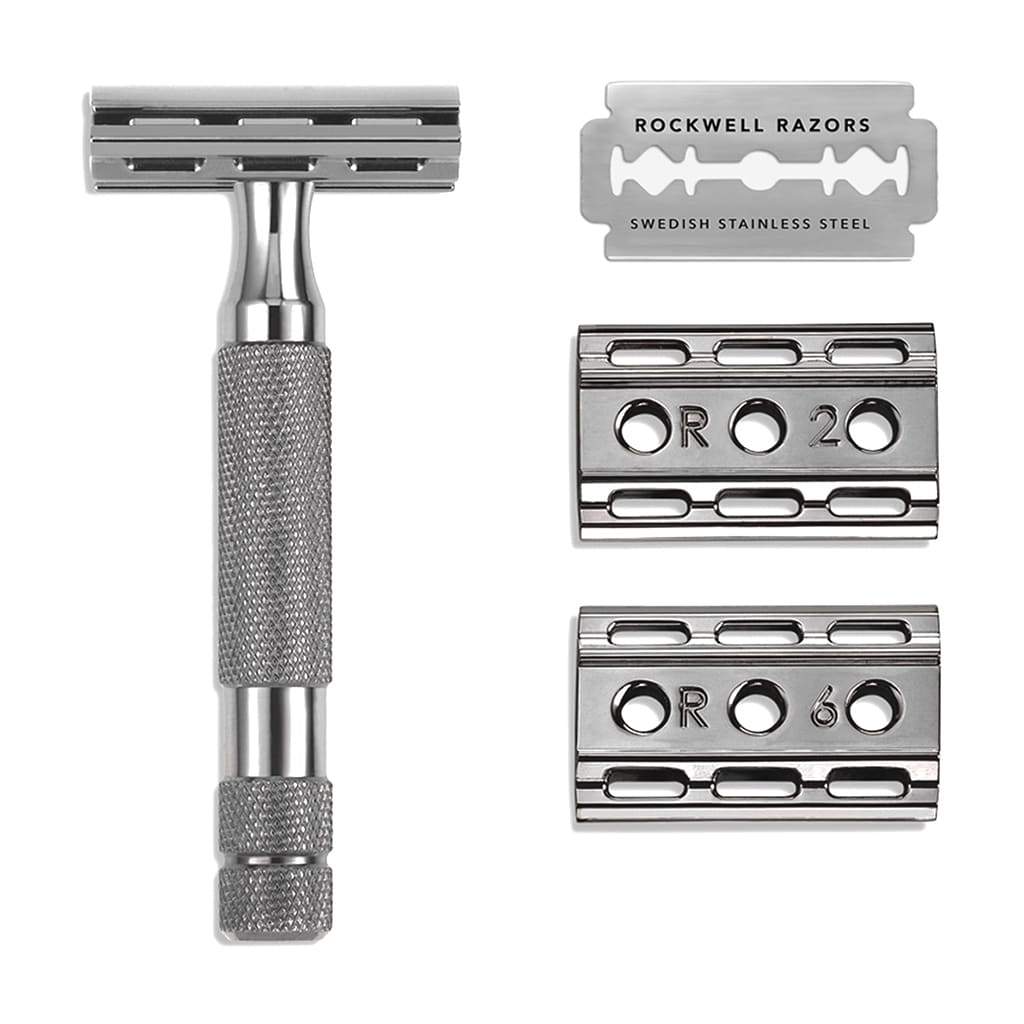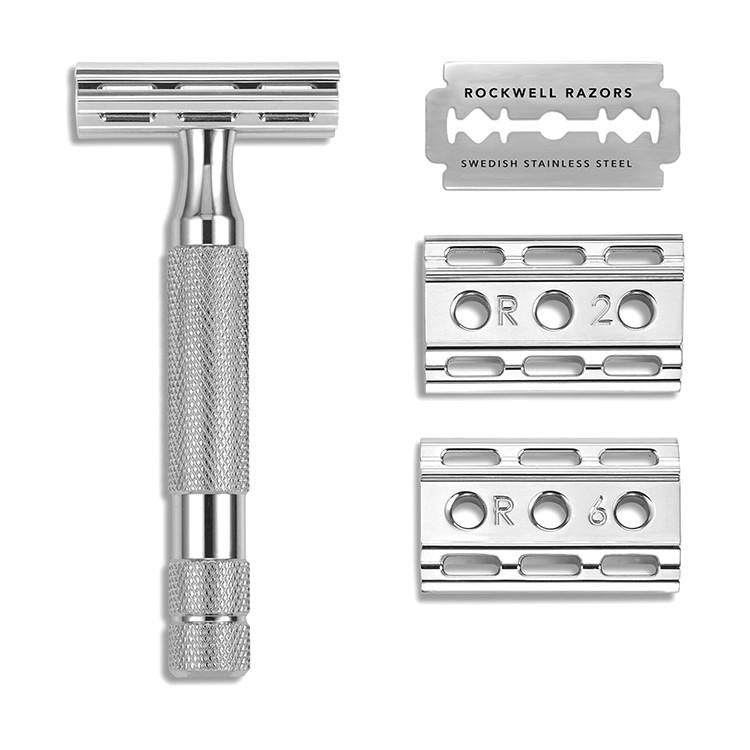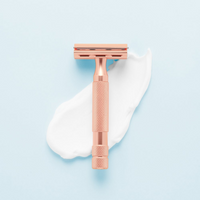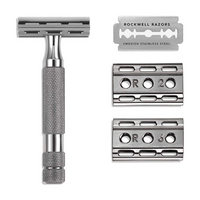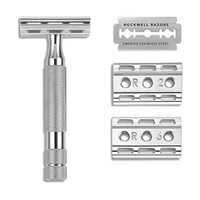 Rockwell Razors - 6C Double Edge Safety Razor No
Rockwell's innovative design eliminates shaving irritation and ingrown hairs FOR A CLOSE, COMFORTABLE SHAVE EVERY TIME.

NO MORE NICKS OR CUTS - The Rockwell 6C features Rockwell's FULLY ADJUSTABLE SHAVING SYSTEM, so each and every skin type and facial hair length can get great shaves with NO RISK OF NICKS OR CUTS.

Package contains 1 Rockwell 6C Razor in White Chrome, with 5 Rockwell Razors brand premium Swedish Stainless Steel Razor Blades.

This Rockwell 6C is cast from premium high-end chromed alloy with a striking White Chrome finish.
Rockwell Razors' 6C is an adjustable safety razor designed to treat all types of facial hair.
This affordable wet-shaving luxury by Rockwell Razors is perfect for beginner and expert wet shavers alike. 
An optimal option for all types of facial hair, this razor eliminates burns and skin irritation, yielding to the perfect shaving experience.
The Rockwell 6C is a fully-adjustable razor, available at the best possible price. Cast from premium chromed zinc alloys, the Rockwell 6C's flawless finish is nearly as impressive as the incredible shave it provides. The six adjustable sizes that come with the Rockwell 6C ensure anyone can perfect a close, comfortable shave. This high-end razor combines revolutionary precision-engineered blade angles and patented adjustability to deliver an unparalleled shaving experience. When coupled with Rockwell's pure Swedish Stainless Steel Blades, the 6C provides the ultimate close shave at a value that will put anyone off cartridge razors for good. The Rockwell 6C is available in classic White Chrome and striking Gunmetal finishes. Designed in house.

*Includes 1 Rockwell 6C Razor, and 5 Double Edge Blades