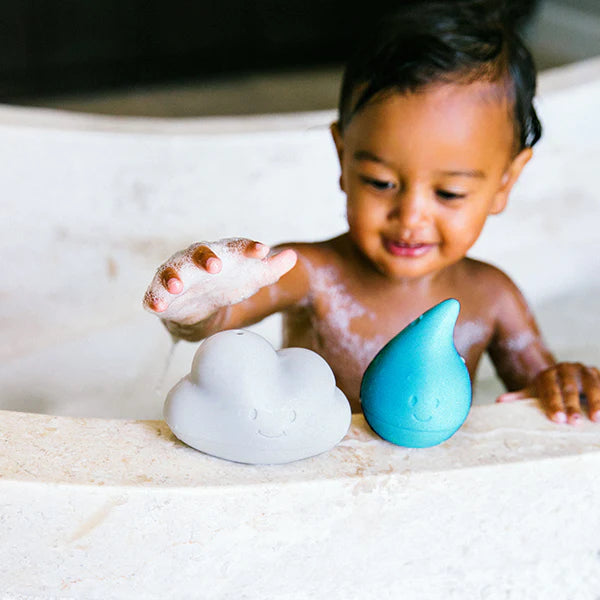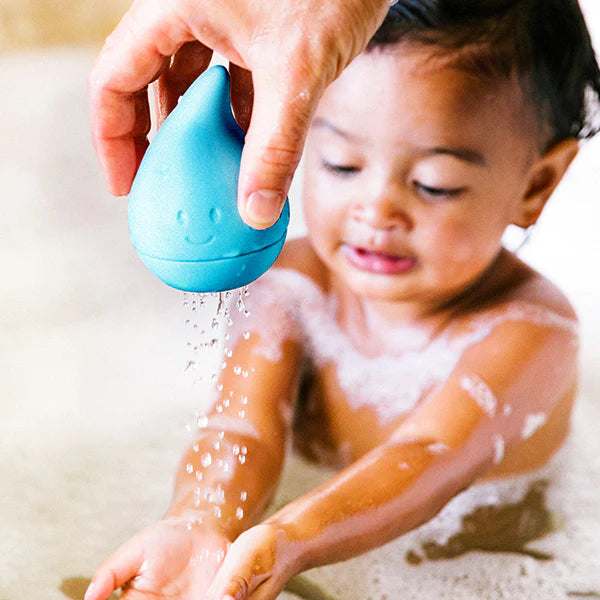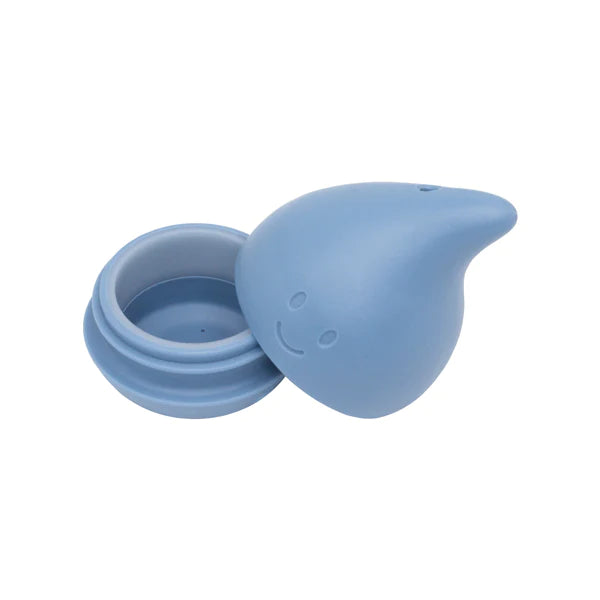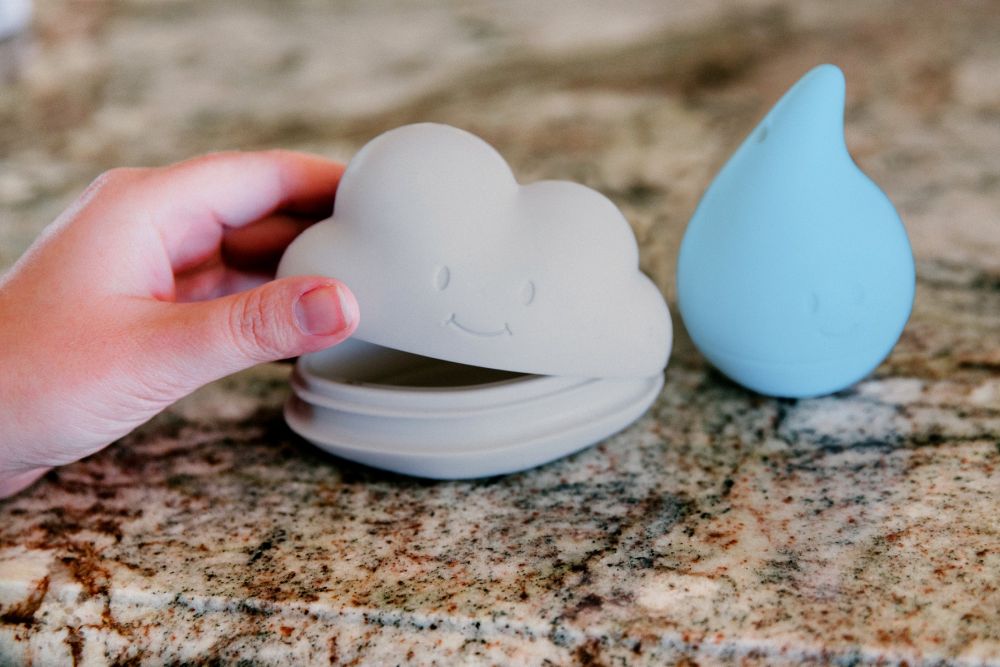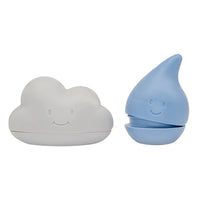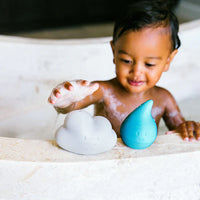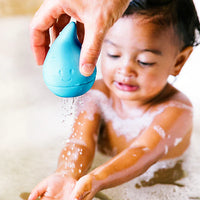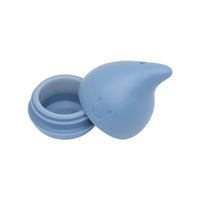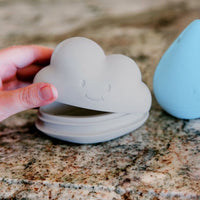 Cloud & Droplet Bath Toys
The Ubbi cloud and droplet let the children decide if it's going to pour, rain or be sunny during bath time.
These 2 fun characters shaped as a cloud and droplet have a small hole allowing the children to control the rain.
Perfectly sized for little hand and soft to the touch, the cloud and droplet bath toys are easy to fill by simply submerging in water and covering the hole to let the rain out.  
• Comes as one cloud and one droplet set, and equipped with a small hole that can be effortlessly covered and uncovered to control the rain
• Open and close - easy to fill: both parents and children can easily open and close these toys.
• Once opened, simply submerge them under water to get them filled with water
• Sized for little hands: ergonomically designed and soft to the touch
• Non-toxic: PVC, BPA, Phthalate free
• Contents: set of two - one cloud and one droplet
• Age: 12 months and up
• Cloud Dimensions: 4.25" W x 2.25" H x 2.5" D
• Droplet Dimensions: 2.5" W x 3.5" H x 2.5" D
Air dry to prevent mold and place on top rack of dishwasher for an easy clean