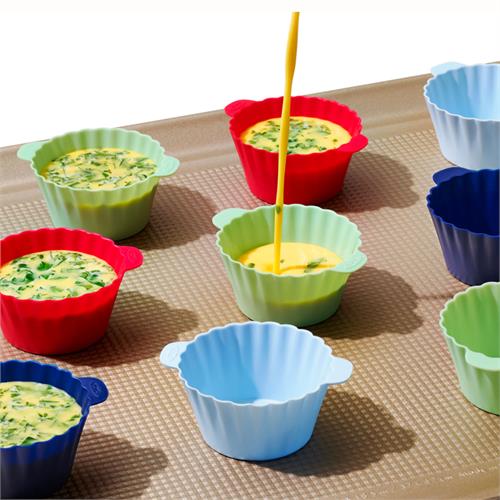 Danesco OXO Silicone Baking Cups
Baking Cups, set of 12, assorted colours, silicone. 
Equipped with convenient tabs for removing cupcakes quickly and easily. 
Each cup has a batter fill line to ensure all treats are the same size. Silicone is non-stick, heat-resistant and easy to clean. 
These cups can fit in muffin tins or can stand up on a baking sheet. Or use in a lunch box to create a bento style lunch!
Dishwasher safe.
Set of 12
 9.00 x 7.60 x 8.90 cm each