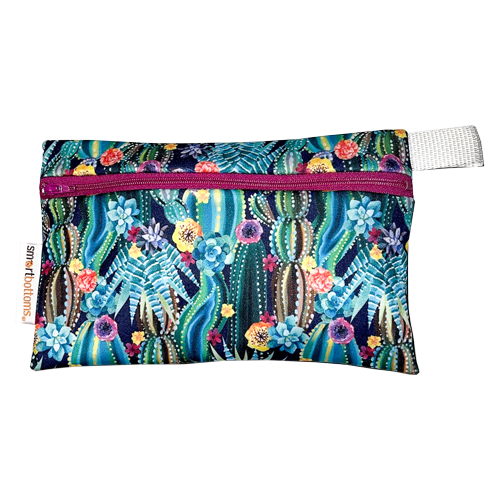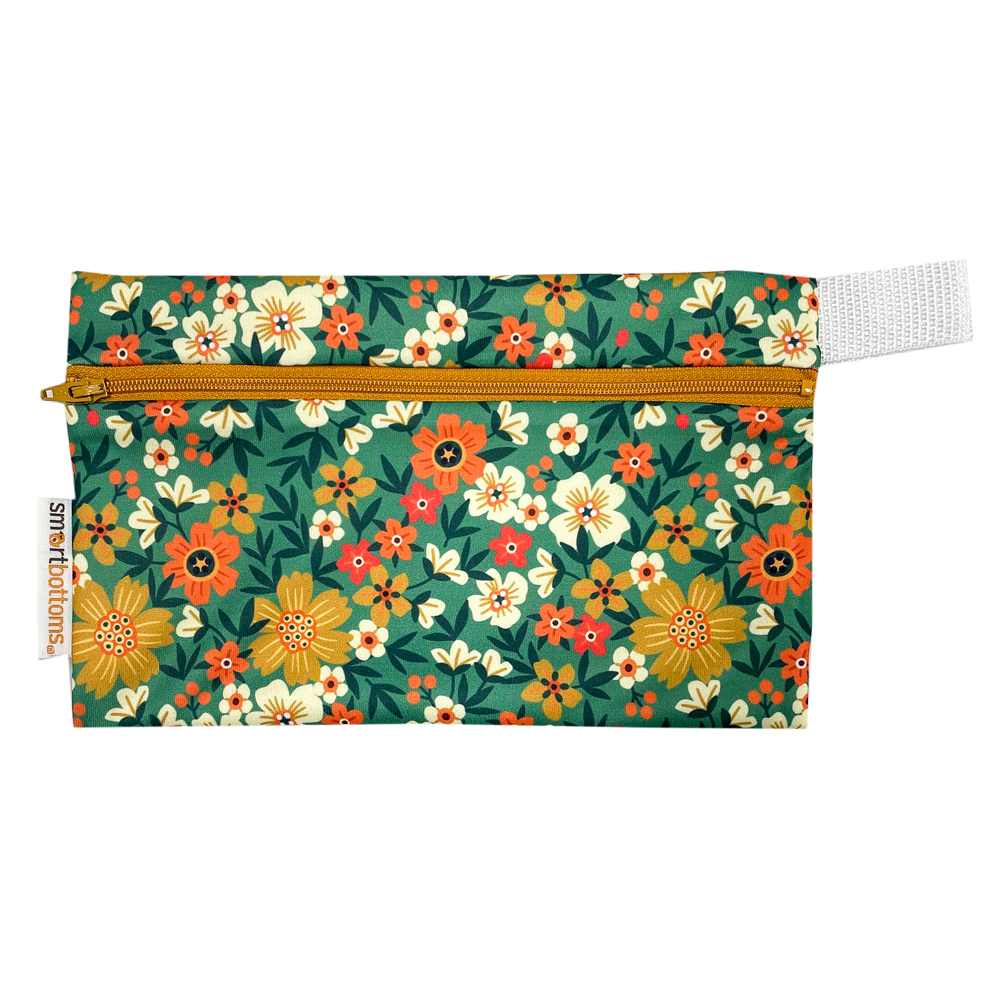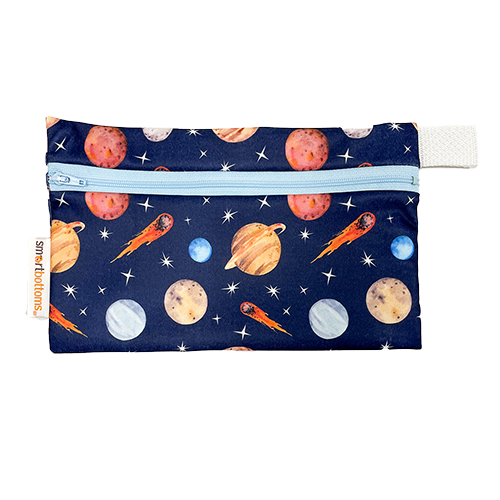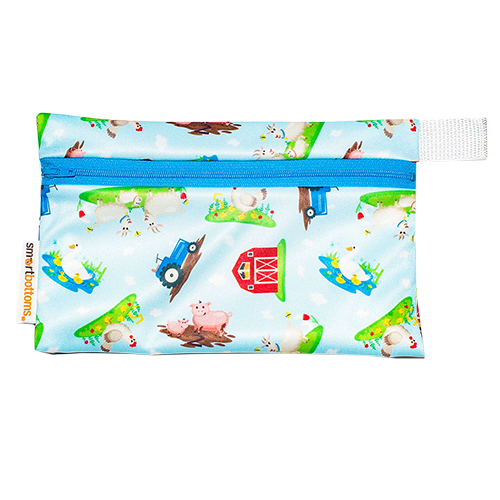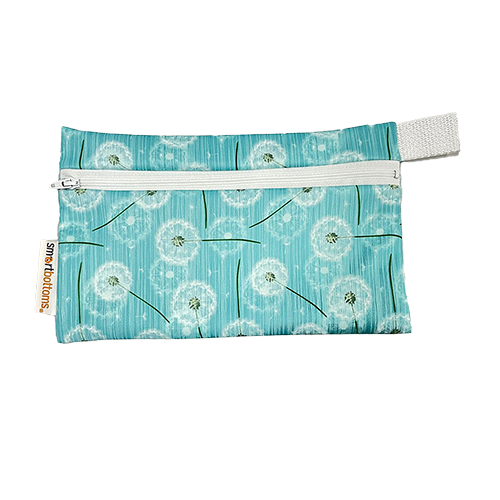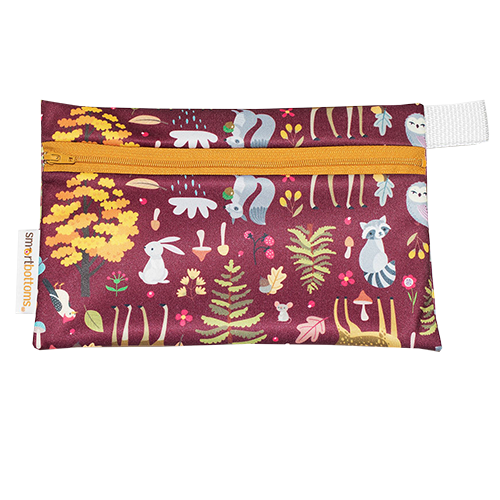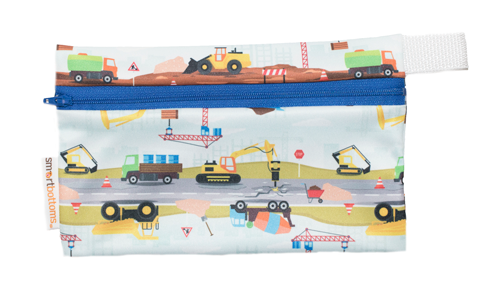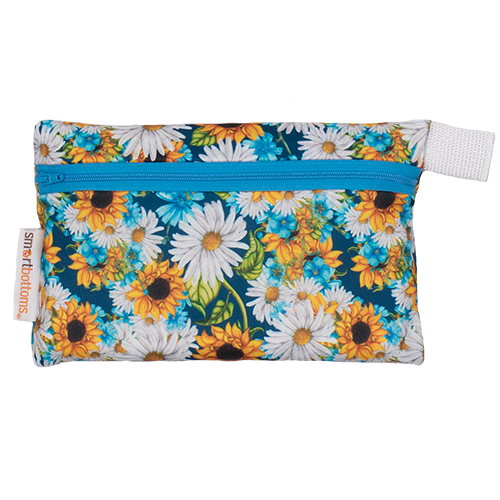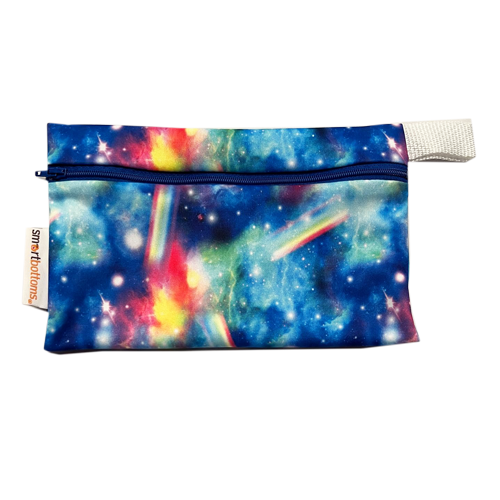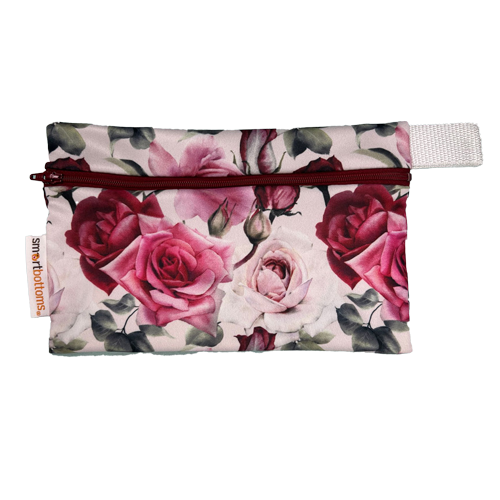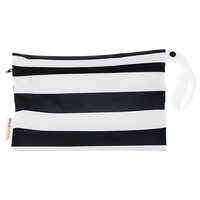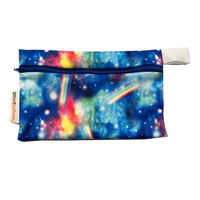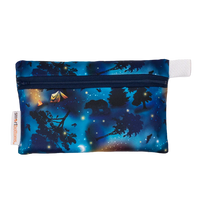 Smart Bottoms Mini Wet Bag
The Mini Wet Bag is the perfect add on to your wet bag stash!
This wet bag is perfect for a wipes, a single diaper, medications, crayons, toys, make up, mama cloth, nursing pads... the list goes on and on!
The small tab can be looped to your other Smart Bottom Wet Bags, so you'll never be without wipes when you go to change a diaper.
• Inner: 100% PUL
• Outer: 100% cotton
• Dimensions: 8.5" x 5.5"
• May be machine washed and dried
• Wash and dry warm
• Do not use bleach or fabric softener