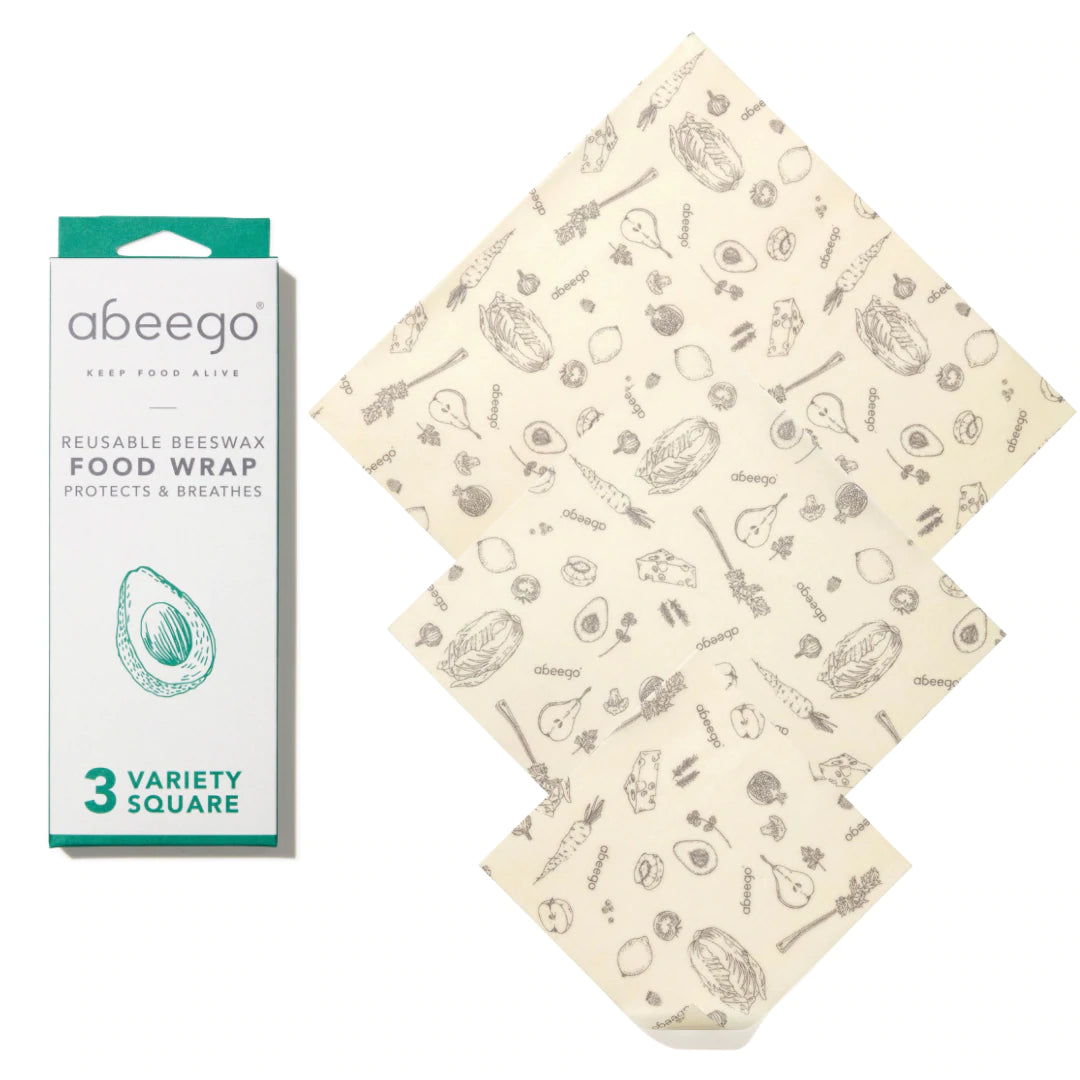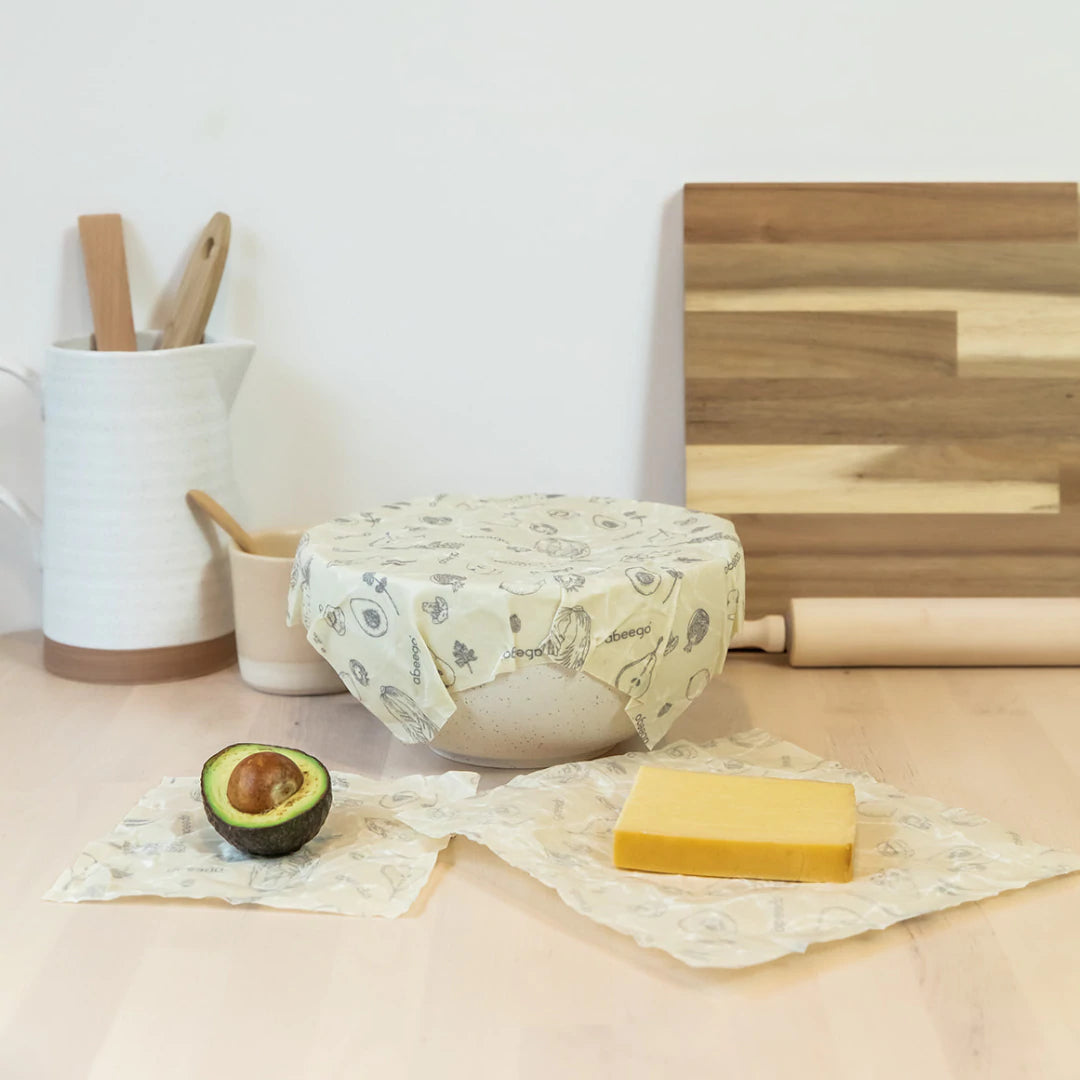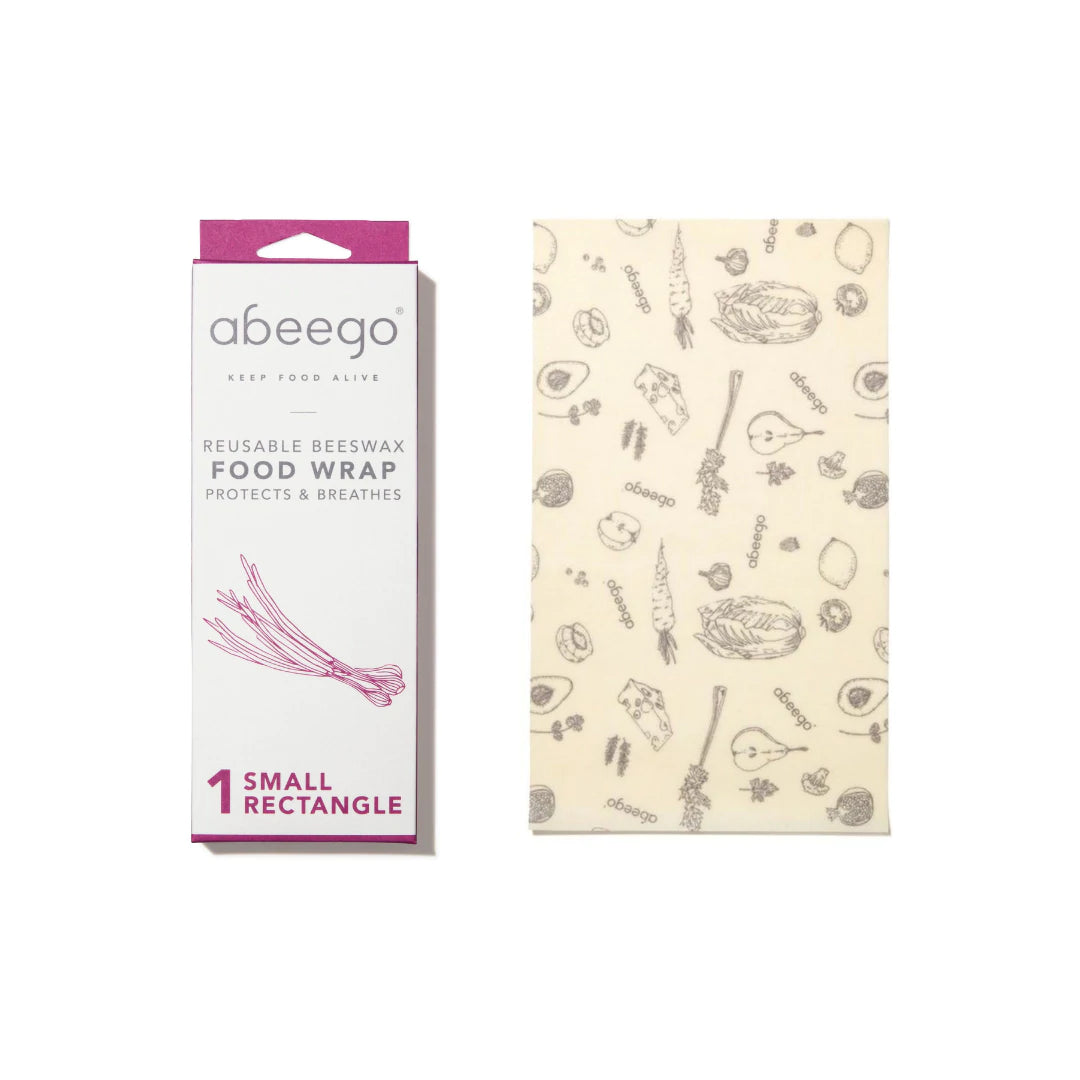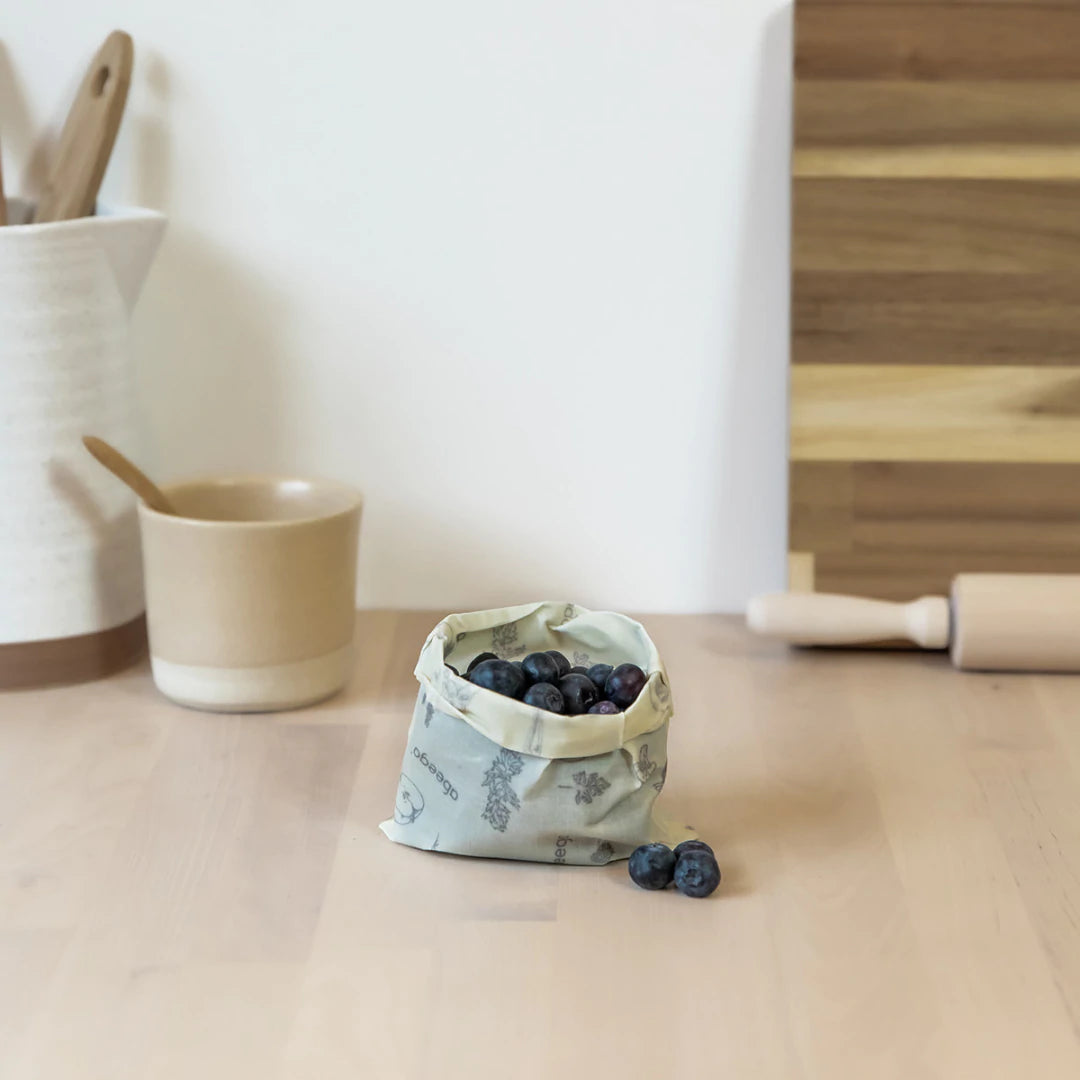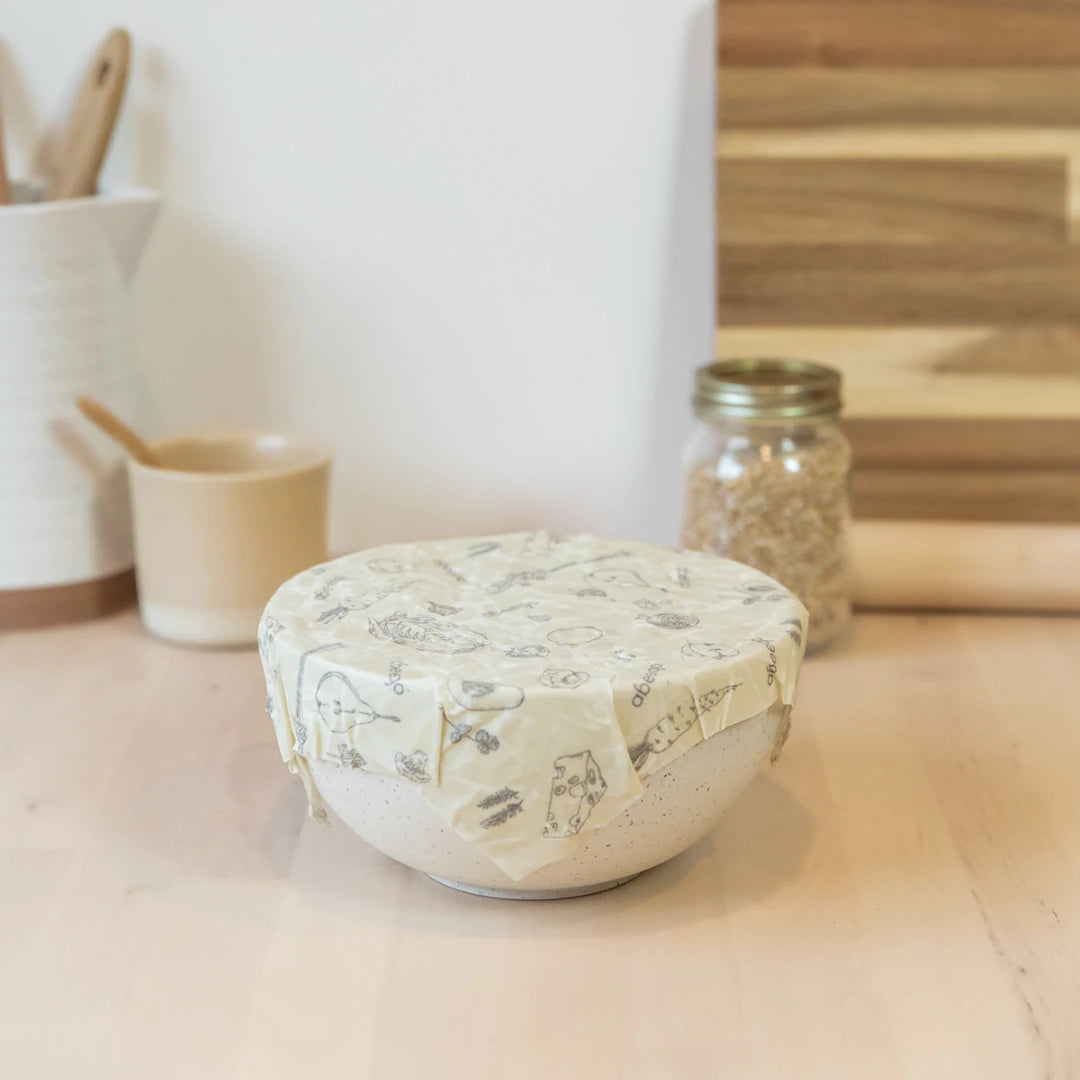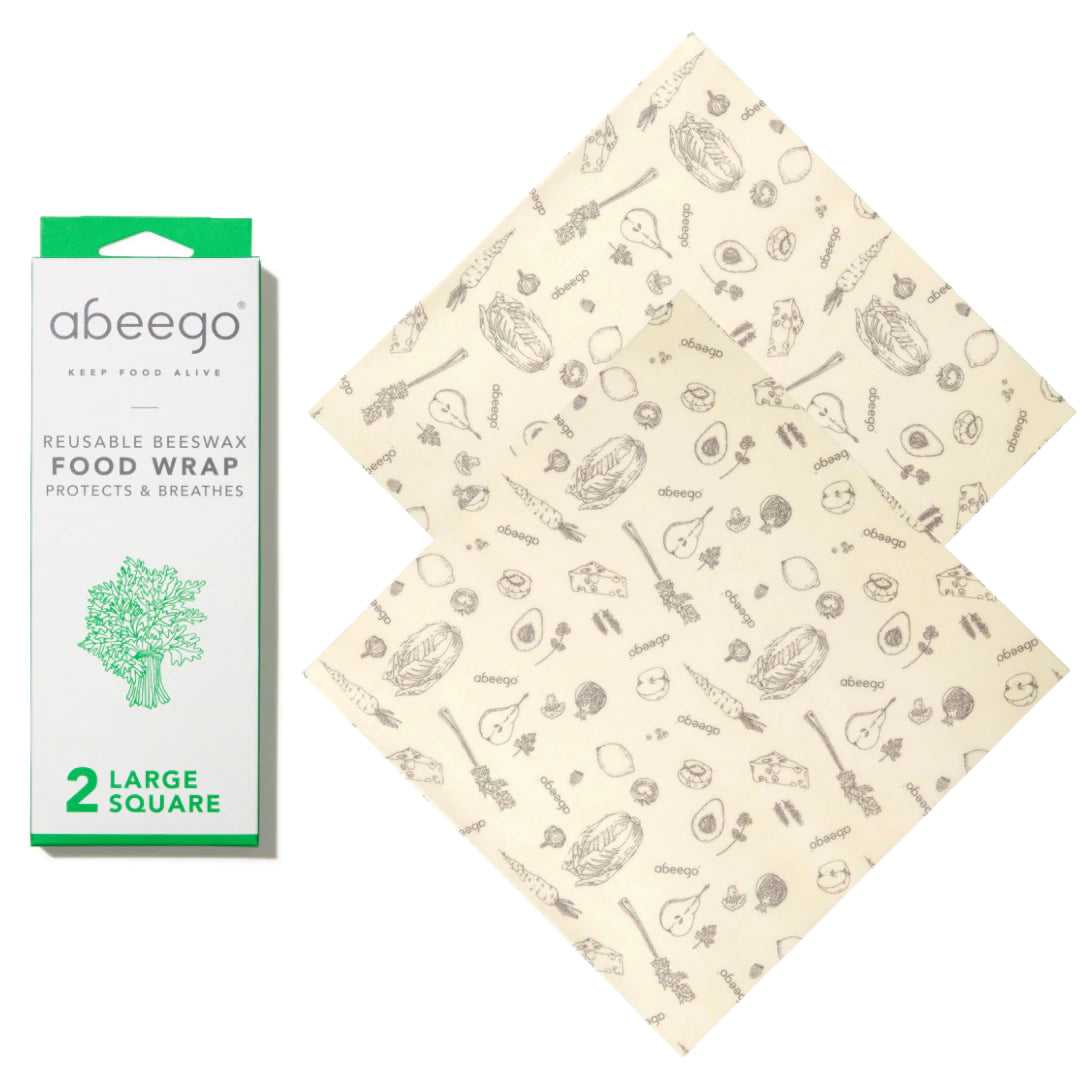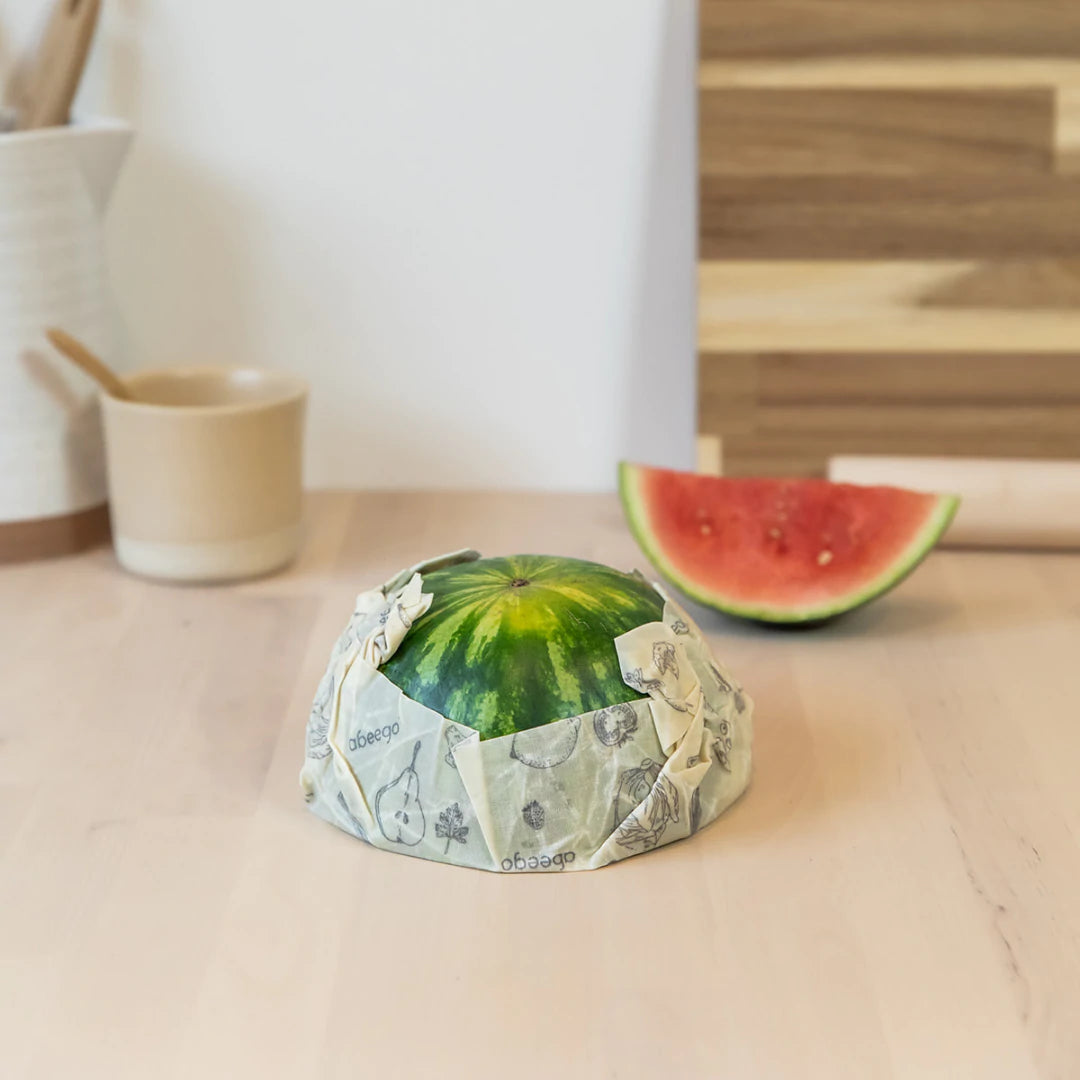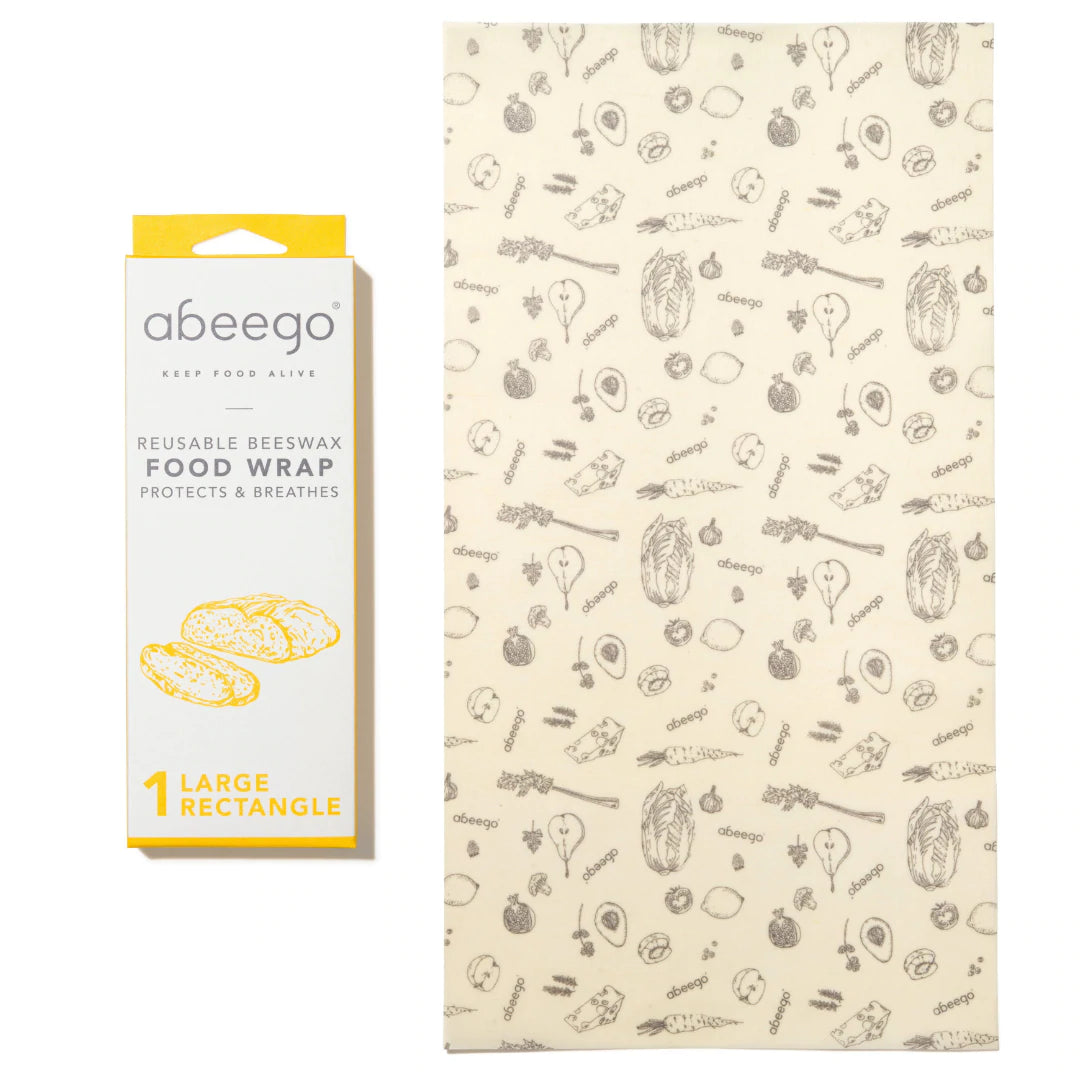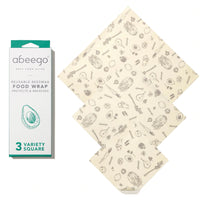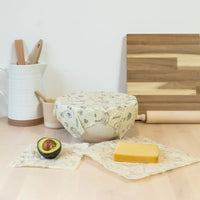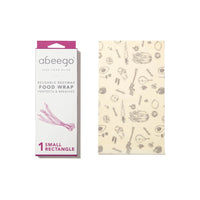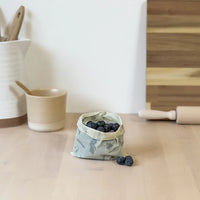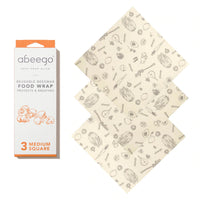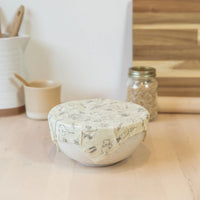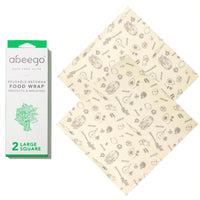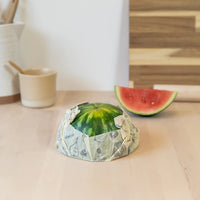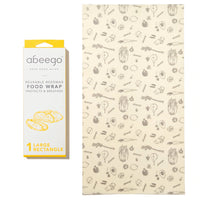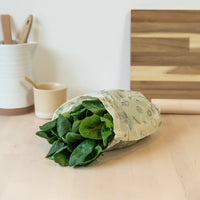 TOSSING ANOTHER BROWN CUT AVOCADO? NOT ON OUR WATCH. ABEEGO IT.
Abeego, the original beeswax wrap on two founding principles. Firstly, it's logical. It breathes. If living food needed to be wrapped in airtight wrap the rind, peel or skin would be airtight. It's not. Secondly, it's inspirational. It looks good, feels good, smells good and fosters a healthier relationship with food. The best part? We've inspired others to take part in the beeswax food wrap movement -and what an honour it's been to pave the way! Welcome to the future of food wrap.
Small Includes: 

6 Small Wraps 18 cm x 18 cm (7" x 7") 
*
Perfect for half avocados, cucumber ends and wrapping up cookies for afternoon snacks.*
Medium set Includes: 

3 Medium Wraps 25 cm x 25 cm (10" x 10") 
*
Preserve herbs, create pouches for trail mix and cover leftovers.*
Large set Includes: 

2 Large Wraps 33 cm x 33 cm (13" x 13")  
*
Wrap sandwiches; keep cauliflower fresh, lettuce crisp or your rising dough covered.* 
Giant Includes: 1 Giant wrap 13"x20" 
*keep those casseroles covered for leftovers, pot lucks and more*
Variety set Includes: 

1 Small Wrap 18 cm x 18 cm (7" x 7"), 
1 Medium Wrap 25 cm x 25 cm (10" x 10"), 
1 Large Wrap 33 cm x 33 cm (13" x 13")
Wrap | Wash | Reuse
Made with beeswax, tree resin, organic jojoba oil infused into a hemp and organic cotton cloth.
Wash in COLD water with eco-friendly dish soap. No microwaves or hot temperatures.
Lasts one year or longer.
Reusable | Breathable | Plastic Free | Compostable
SUSTAINABILITY
Abeego saves honey bees by saving food. Did you know the average household throws 1 in 4 produce items into the trash? Imagine the positive effect we would have on honey bees if we took good care of the fresh food they supply us with.
Abeego is all natural. Every ingredient used comes from the earth and will return to it without a trace.
Abeego is zero waste. "Waste" is actually a resource. From day one we adopted a waste free commitment so we make amazing twist ties and fire starters with the excess.
Abeego lasts. Planned obsolescence should be obsolete. Beeswax is valuable so we make Abeego durable. You'll add to your collection before replacing tired wraps.
Abeego uses minimal energy to produce. Primarily people powered, except our awesome waxing machine that has tripled our output using the same amount of energy.