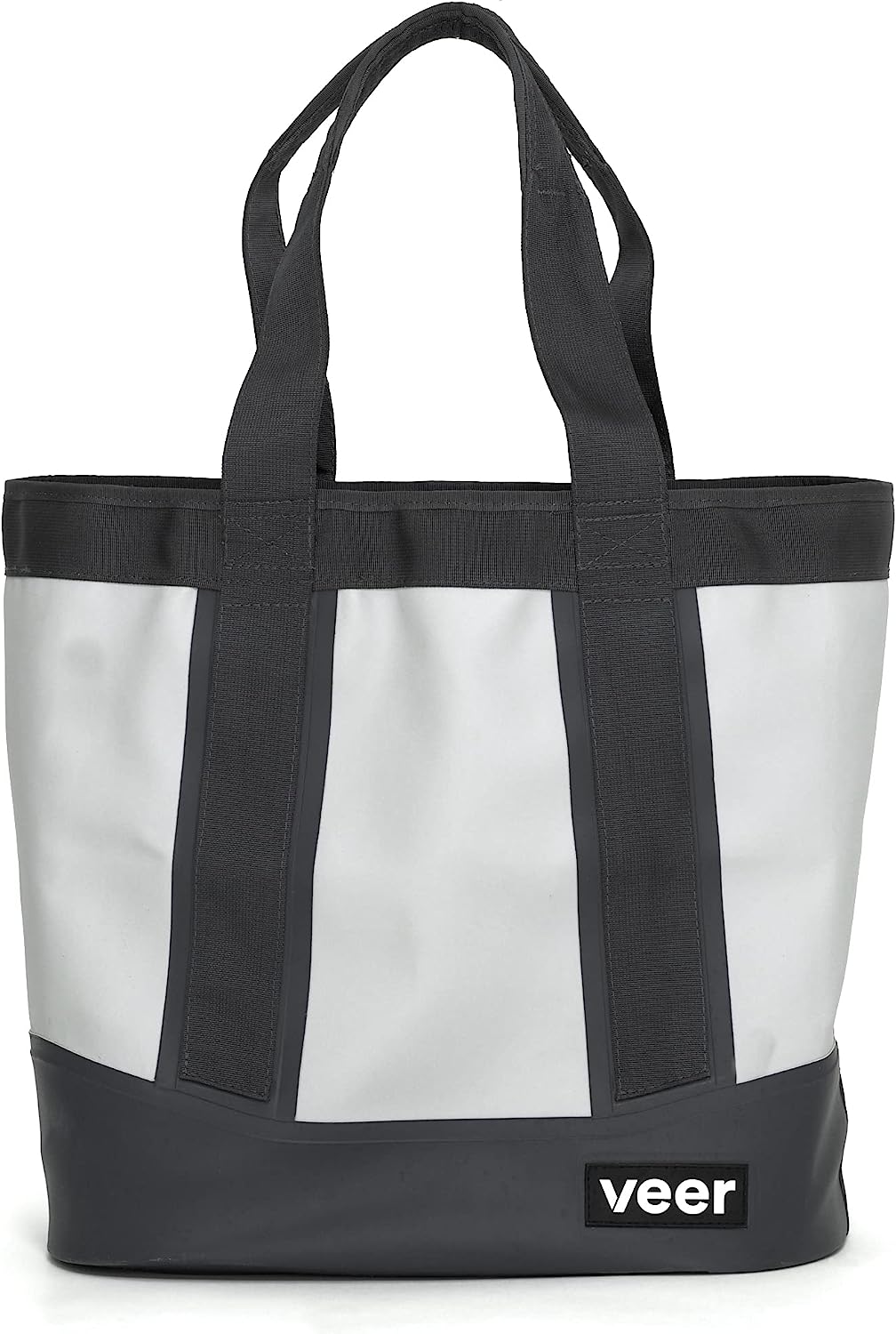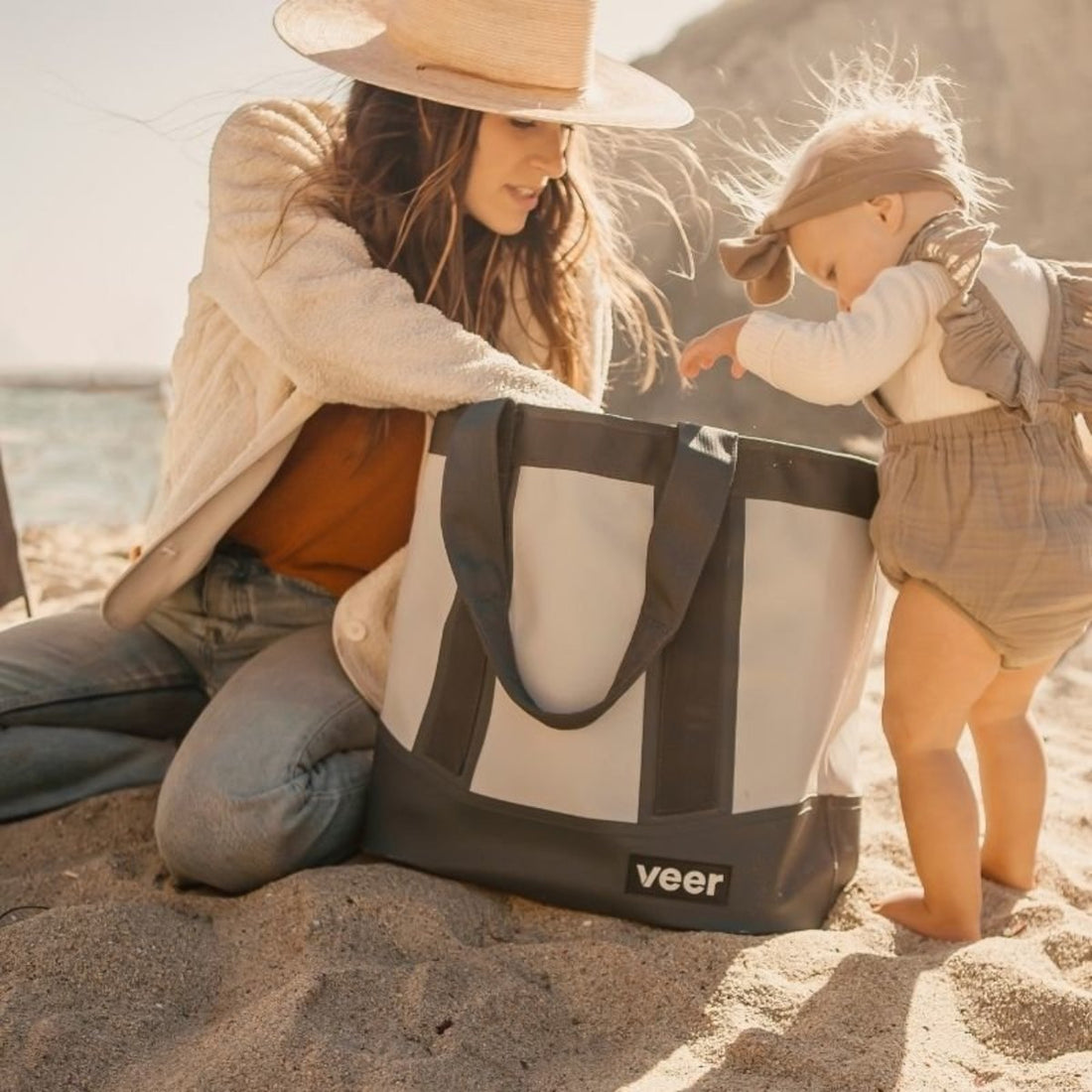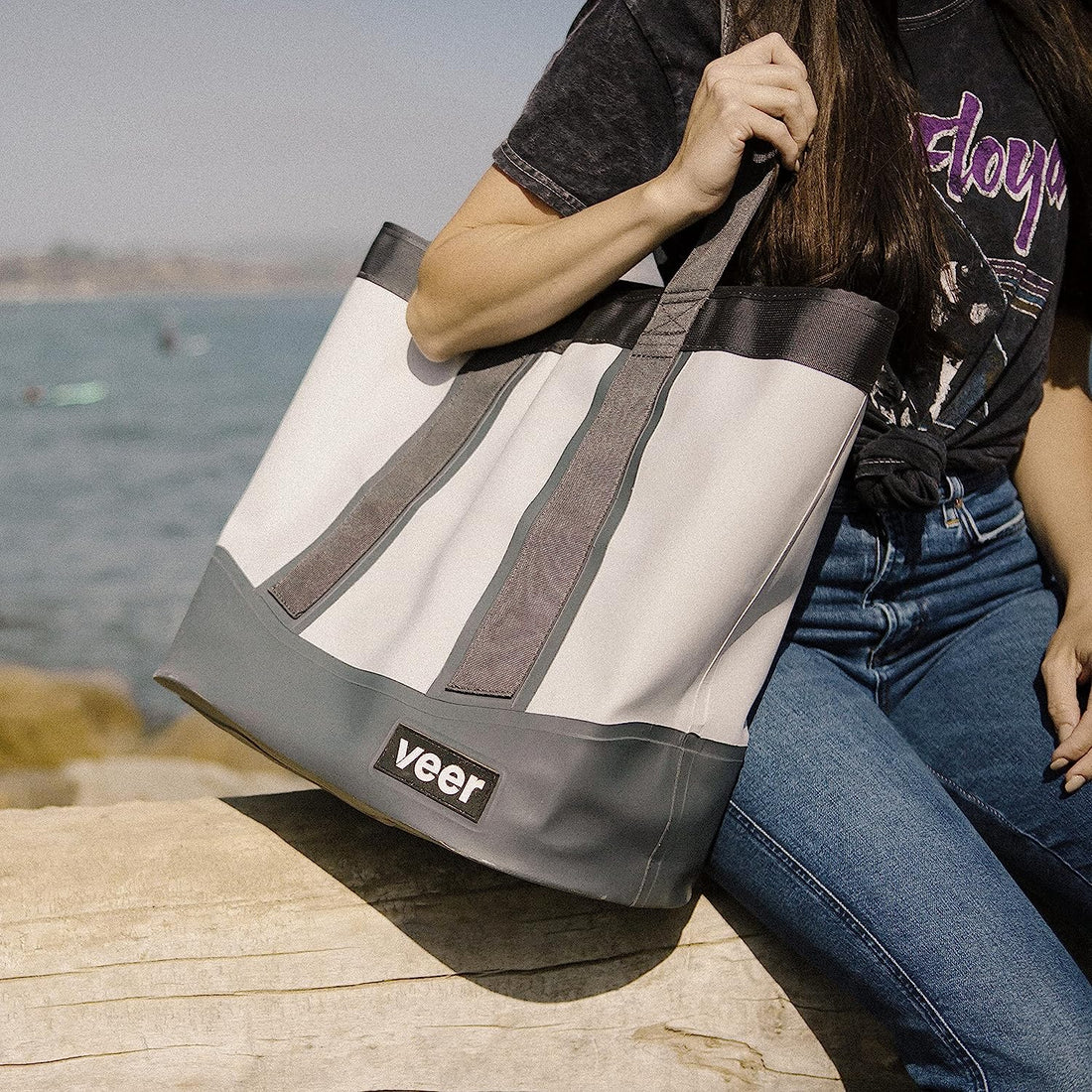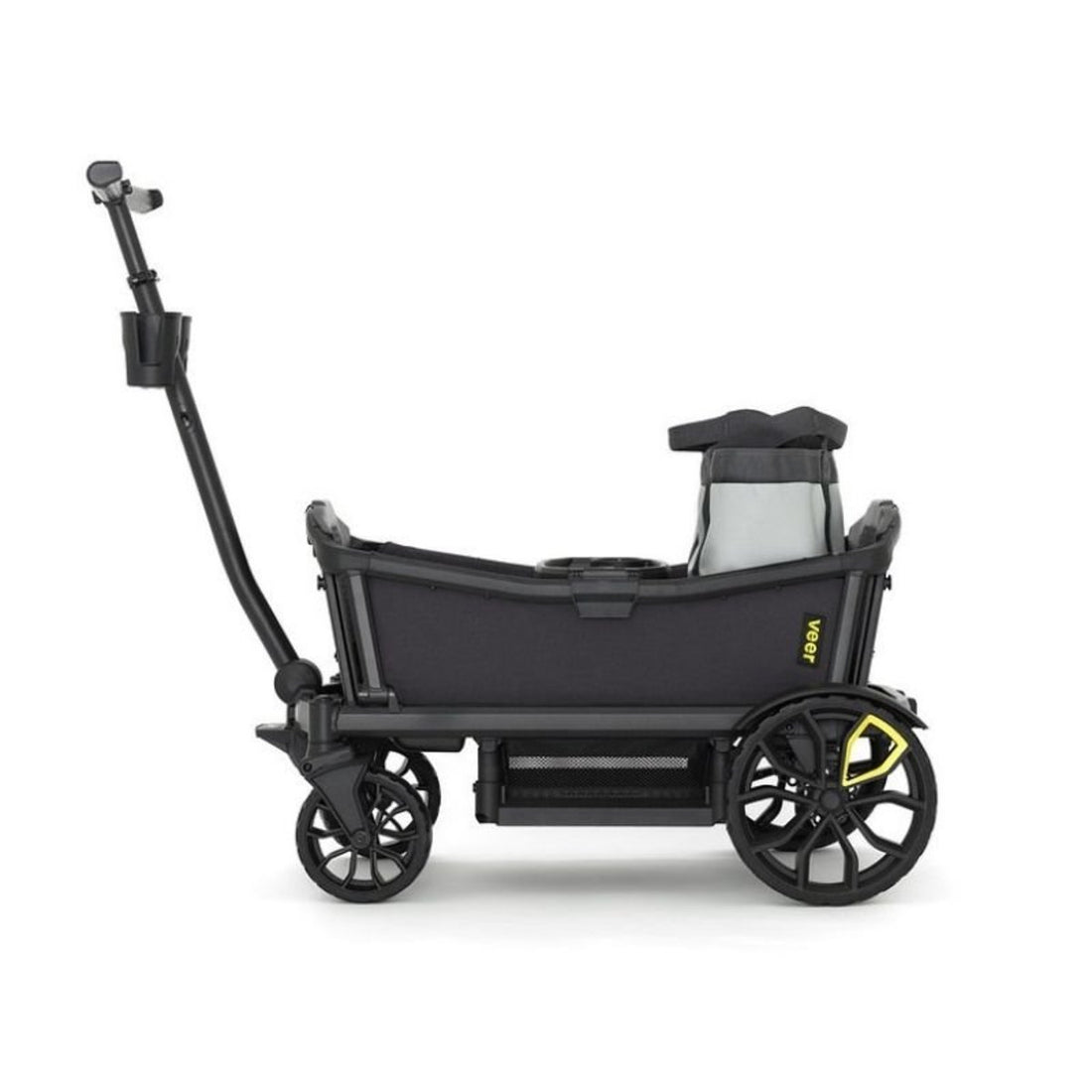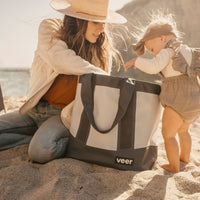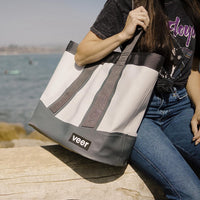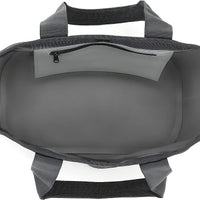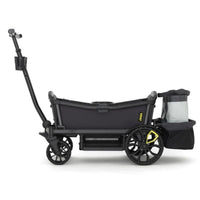 Veer's Adventure Tote will be your favorite waterproof, sand resistant and hose washable side kick.
It can also make your Cruiser or Cruiser XL work even harder. Convert your Cruiser into the fully organized gear hauler. Add one, two or three Adventure Totes to Cruiser to carry anything from beach toys, picnic supplies, groceries and beyond.
It is specifically designed to securely fit in the Cruiser seat, with or without use of a snack tray. Tote can also fit in the Rear Storage Basket.
Large carry handles make it easy to lift and carry in and out of the Cruiser, to and from the car.
• Made of durable, waterproof and washable TPU coated fabric
• Hefty, padded handles make Tote easy to hoist and transport
• Interior clasp provides closure
• Water-resistant interior pocket keeps small items safe and dry
• Utilize without Cruiser or Switchback for any storage and organization needs
• Dimensions:
(Not including handle): 16" H
Handle Drop : 10.5"
Opening Length: 18.5"
Base Length: 16.5"
Width: 10"

• Capacity: 25 lbs
• Weight: 4.2 lbs
• At the end of your adventure simply hose down to clean
• Air dry completely before storing