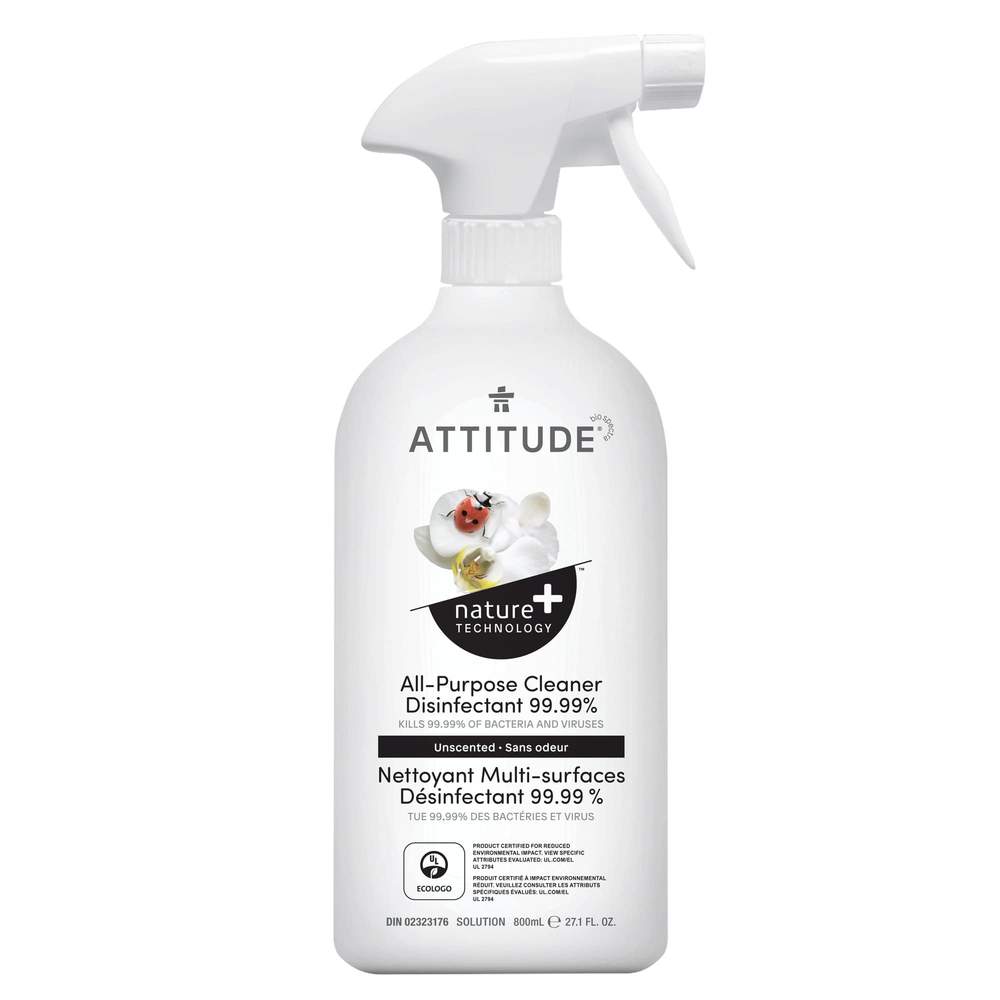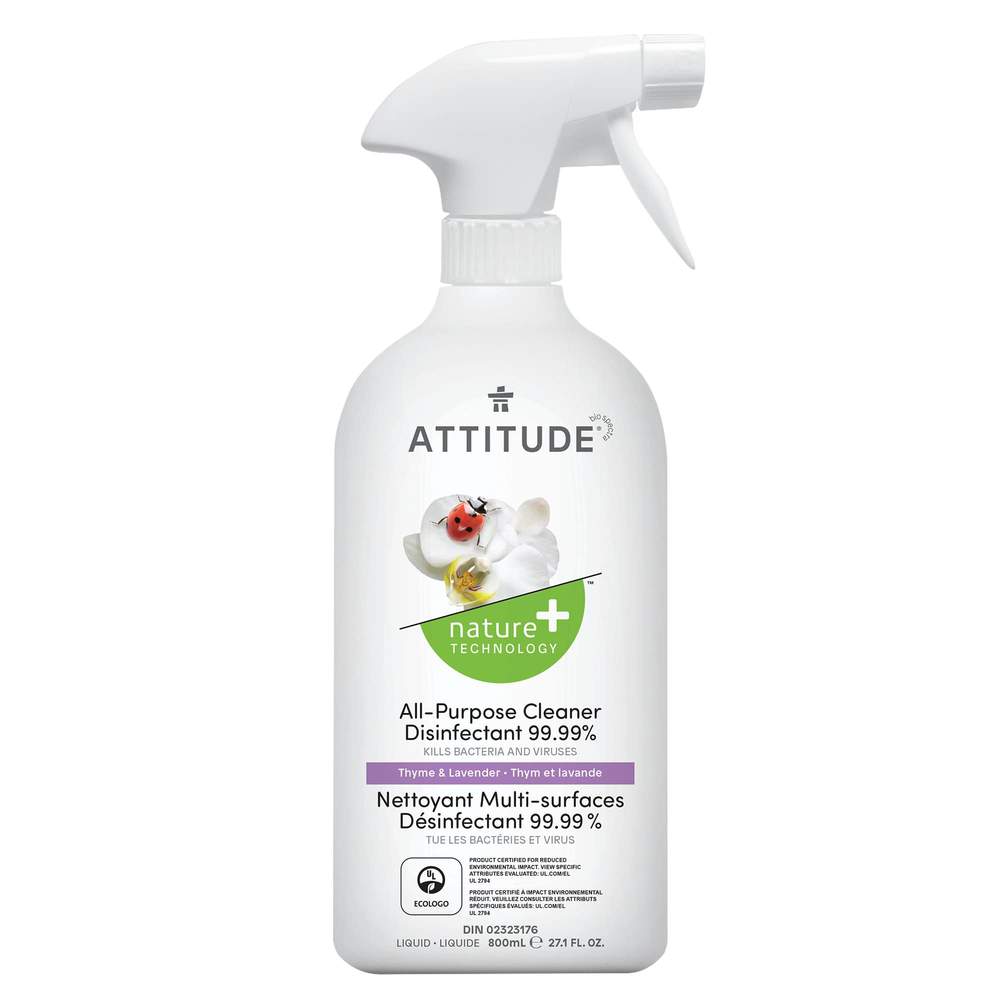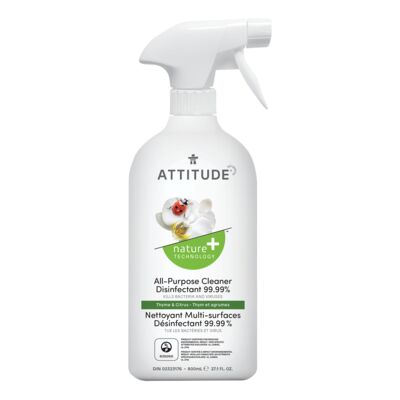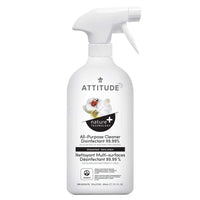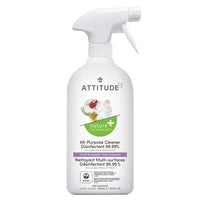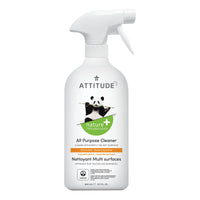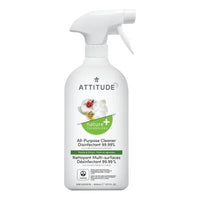 Attitude All-Purpose Cleaner Disinfectant 99.99%
Our ECOLOGO-certified All-Purpose Cleaner Disinfectant 99,99% – Unscented kills 99.99% of bacteria and viruses on hard surfaces, without leaving behind residues. Our no rinse formula is developed with plant-based surfactants for an effective way to get rid of germs. The UNSCENTED line has been developed for people with perfume and fragrance sensitivity.
Disinfectant cleaners featuring caprylyl glucoside and myristyl glucoside, effective surfactants that are tough on germs.

Made with plant-based ingredients and renewable raw materials.

Unscented for people with perfume and fragrance sensitivity.

Free of ethoxylated surfactants (1,4-dioxane and ethylene oxide). Free of preservatives such as parabens, formaldehyde, formaldehyde releasers, or any other substances listed in California's Proposition 65 list of chemicals.

Free of triclosan, a widely used antibacterial and antifungal agent.

ECOLOGO® Certified: sustainable and biodegradable household product.

PETA Certified: cruelty-free and 100% vegan.
READ LABEL BEFORE USE. DIRECTIONS: Spray and wipe. To disinfect hard, nonporous surfaces (e.g. countertops, tables, fridges, oven, etc.), let stand for 10 minutes before wiping. It is advisable to test on an inconspicuous area. Rinse all food contact surfaces with clean water after treatment. For hard surfaces and/or objects that may come into direct contact with children at the mouthing stage of development, a rinse with potable water is recommended. For heavily soiled areas, a pre-cleaning is required.
Ingredients 
Active Ingredient
Decyldimethyloctylammonium chloride (0.0225% w/w), Didecyldimethylammonium chloride (0.01125% w/w), Dioctyldimethylammonium chloride (0.01125% w/w).
Inactive Ingredient
<5% non-ionic surfactants (caprylyl glucoside, myristyl glucoside).

Contains: Aqua /water/ eau, alcohol, thyme essential oil, linalyl acetate (floral), geranyl acetate (floral).
Our products are constantly evolving, hence, please refer to the product packaging for our most accurate ingredient list.
Please note that our products have always contained fragrances of natural origin (except for unscented products). The only thing that has changed is the way we display this information on our packaging. EWG has requested that we add the term *fragrance (parfum) to our list of ingredients because their internal standard now make it mandatory for companies to indicate which ingredients are part of the fragrance.