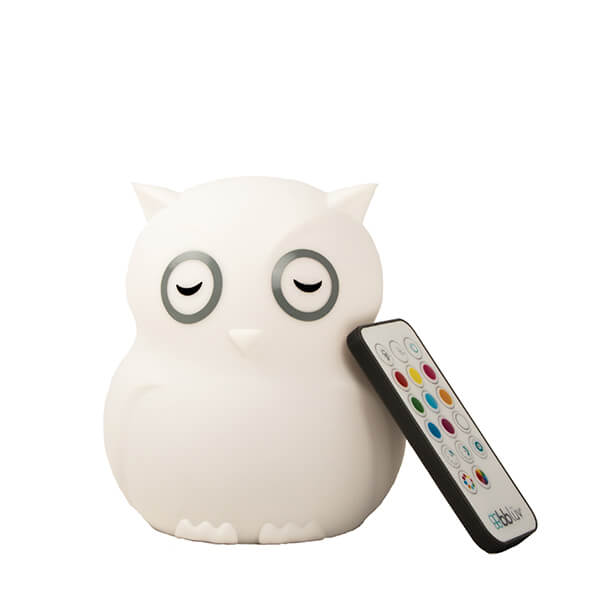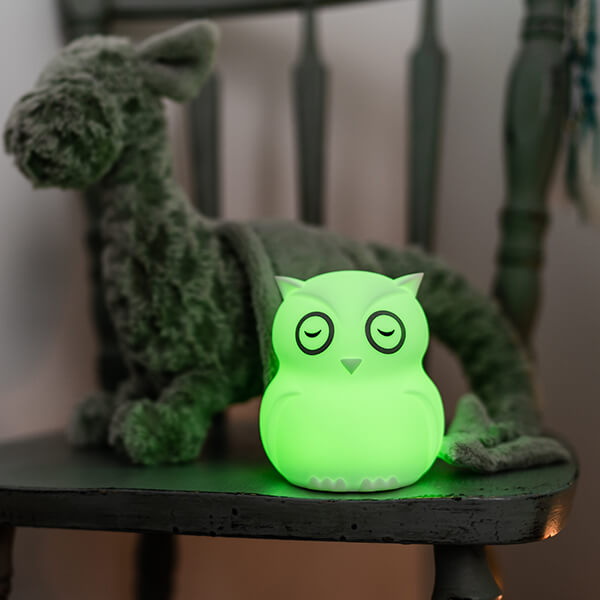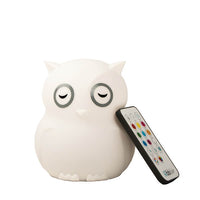 Hibu - Portable Silicone Night Light
Made of shock-resistant silicone, the Hibü is the perfect nighttime companion for your child!
With easy-to-use touch or remote control, your child can select the color and brightness on their own.
Ultra-lightweight. Compact, durable and portable, children can carry it with them everywhere they go! 
• Shock-resistant silicone
• Up to 15 hours of continuous use
• 3 auto shut-off timers
• 10 levels of brightness
• 3 color cycles (alternate, transition, or fixed)
• 9 different LED colors with touch control
• Rechargeable battery
• Remote control feature and USB charging cable
• Dimensions (inches): 3.9 x 3.5 x 4.8