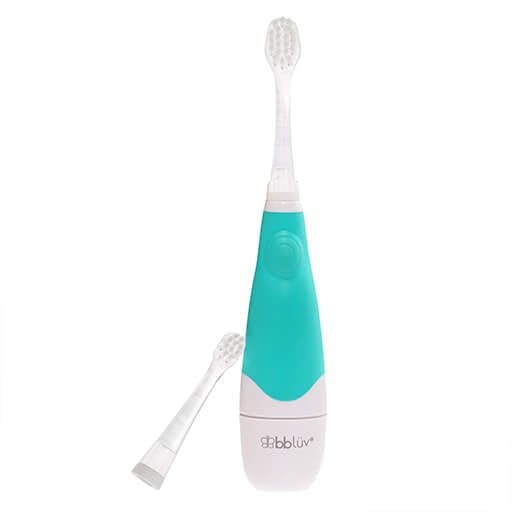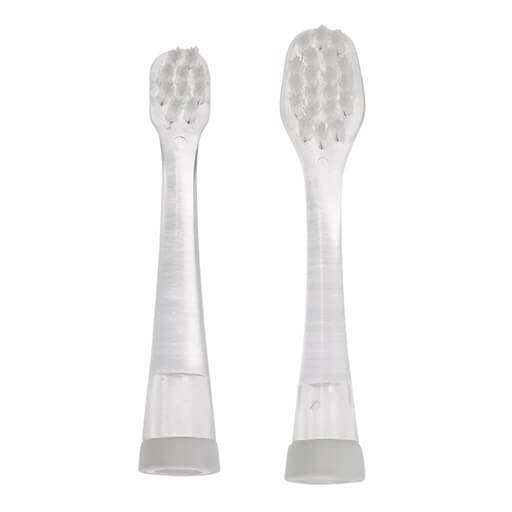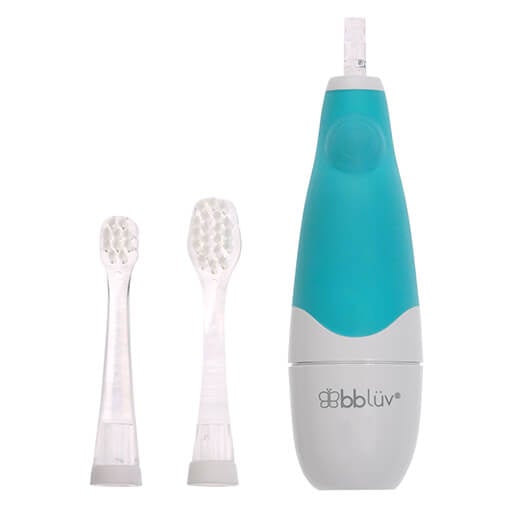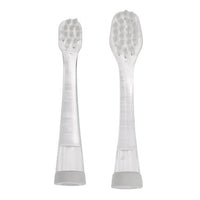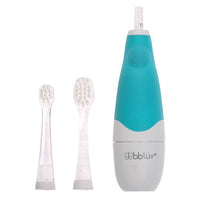 Sonik - 2 Stage Ultrasonic Toothbrush
Have fun teaching your child to brush their teeth with Sönik, the gentle ultrasonic toothbrush.
Soft vibrations massage gums while soft bristles gently and thoroughly clean teeth and gums.
A two-minute timer with pulses every 30 seconds alerting you to move to the next quadrant of the mouth, corresponding to dentist recommendations.
The perfect way to instill good oral hygiene early on and prevent cavities later on.
• Easy-grip with food-grade silicone handle
• Practical LED light to help see in baby's mouth
• Safe to use, even on newborns
• Brush can be sterilized (compatible with the bblüv Üvi Sterilizer)

• Includes 2 brush heads (Infant and Toddler)
• Additional replacement packs also available separately, including kids brush heads
• 1 AAA battery included
• Toothbrush dimensions: 1.1" x 3.9" | 2.8 cm x 9.9 cm
• Brush head dimensions: 0.4" x 2.3" | 1 cm x 5.9 cm