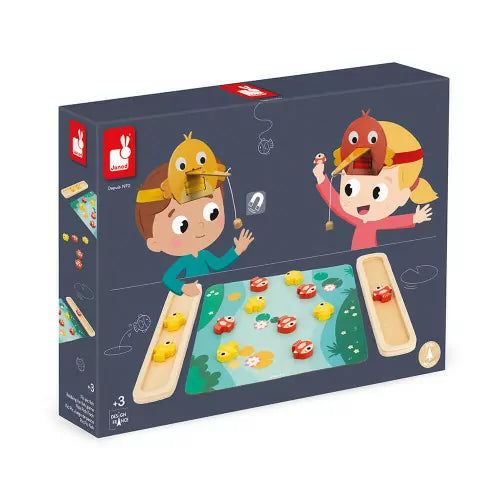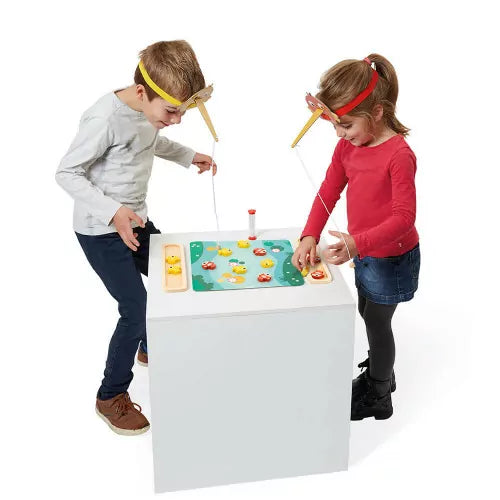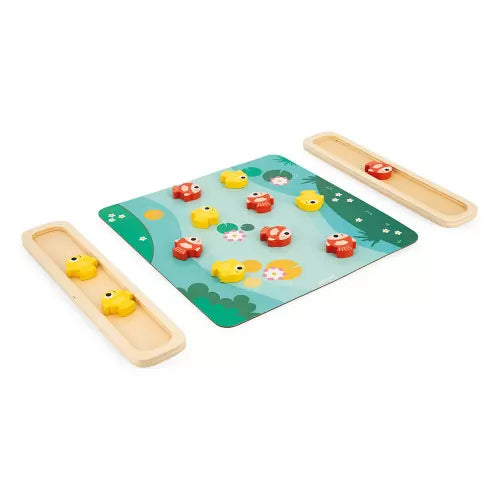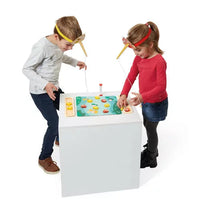 A fishing game like no other!
Help your bird catch the most fish in this fun skill game. 12 fish are swimming peacefully in the river, when suddenly 2 hungry birds race to catch them all before the time runs out!
Everyone places their bird on their head using the elastic bands, you will then have to catch the fish using the magnet hanging under the bird's beak: concentration and precision are required!
But pay attention to the timer, time is running out and you will have to be quick! Each player will have to catch the right colour fish in this magnetic board game, ideal for having a good time together at a party or on a rainy day.
• Contents: 1 game board, 2 cardboard birds held in place by 2 elastic bands, 1 hourglass and 12 wooden fish
• Ages: 3 years old and up
• For 2 players
• Dimensions: 29.5 x 5 x 22 cm (11.41 x 1.96 x 8.66")