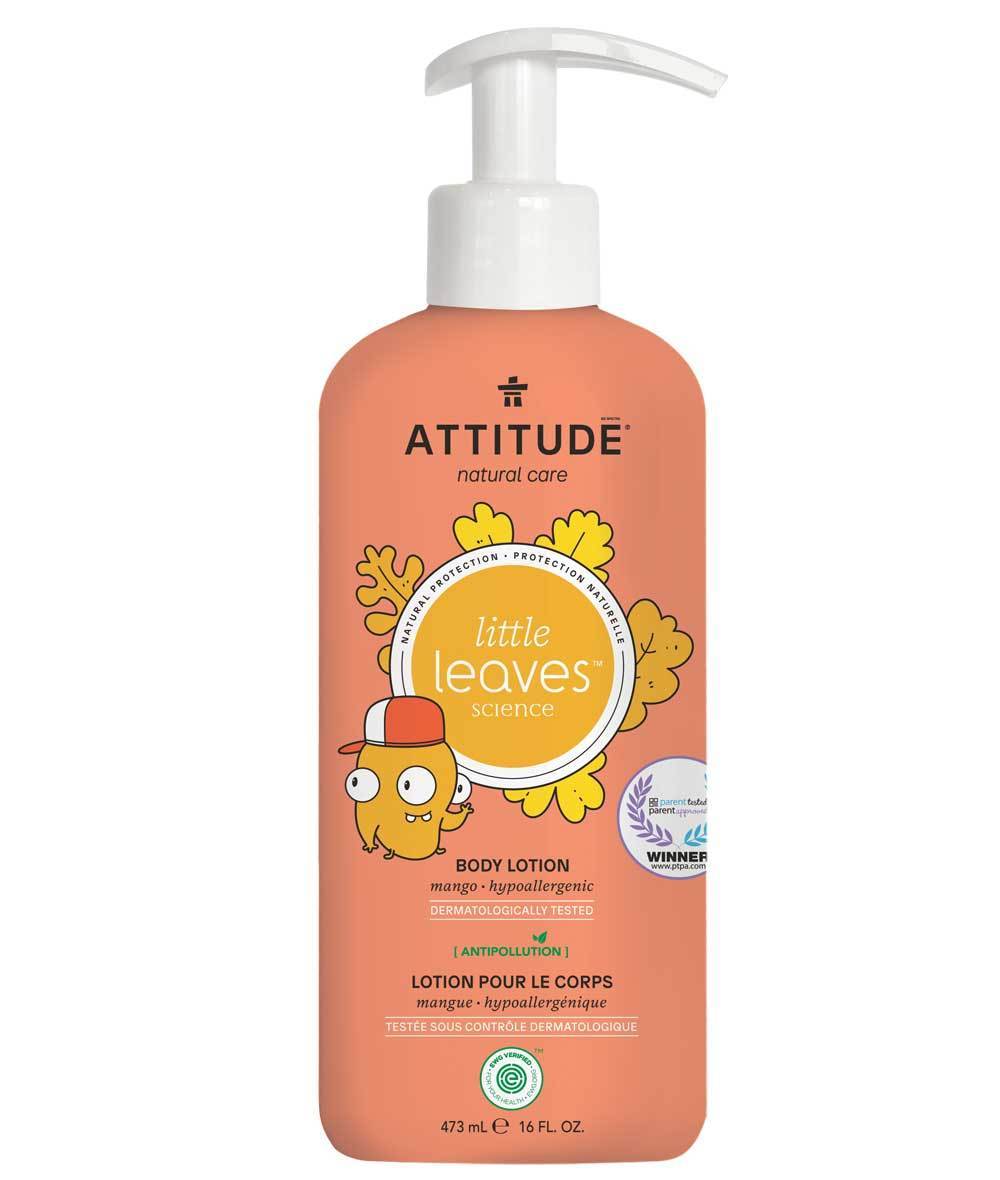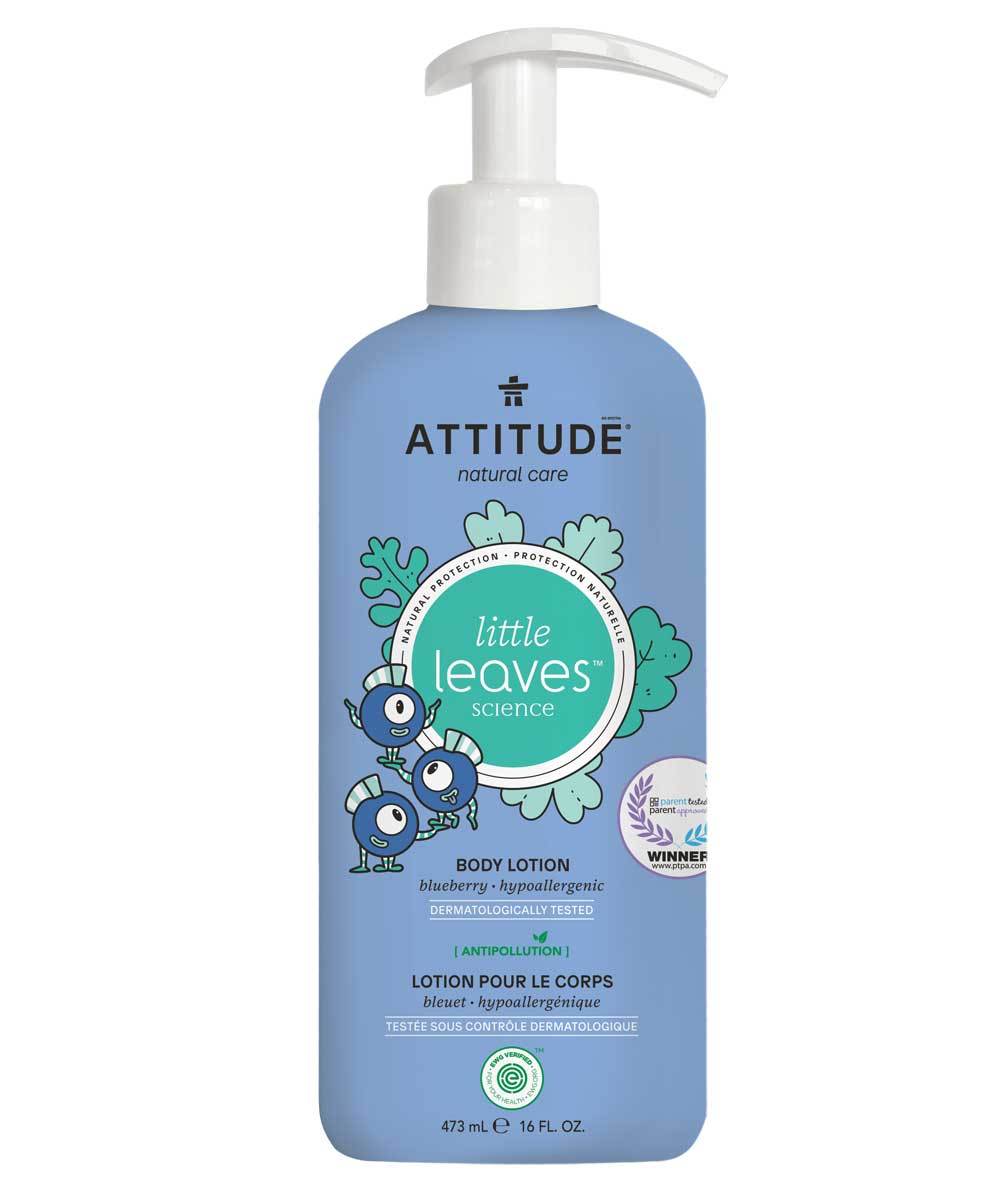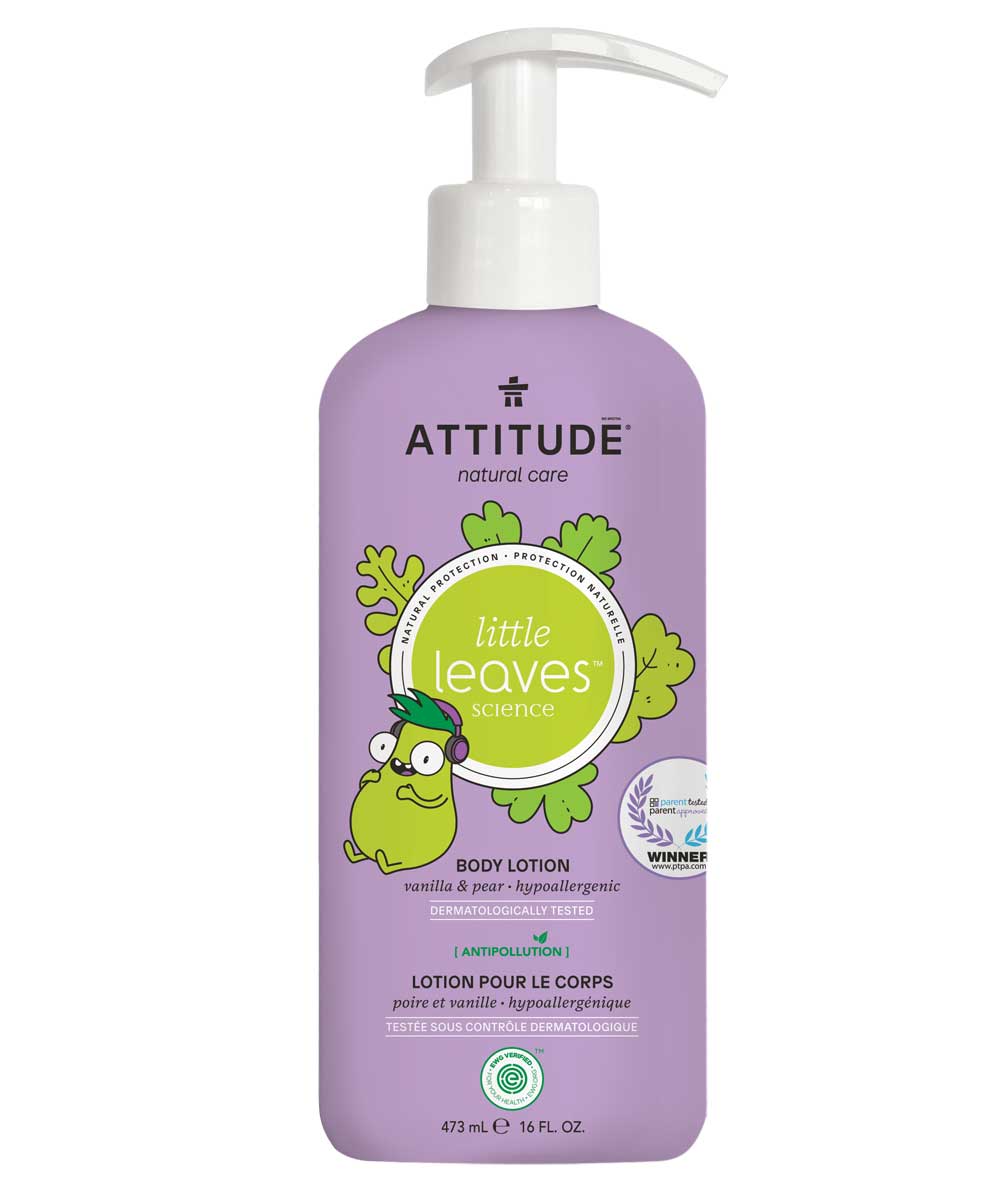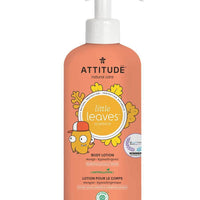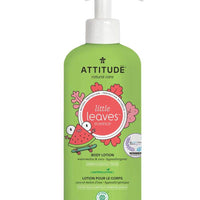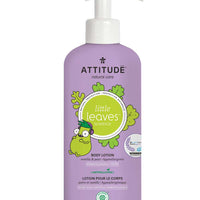 What's the best way to seal in moisture after your little one's bath? By applying body lotion! ATTITUDE little leaves™ Natural Body Lotion – Blueberry is enhanced with blueberry leaf and moringa seed extract – protective and soothing ingredients that ensure your child's skin stays healthy, moisturized and soft, all day long. Our hypoallergenic, EWG VERIFIED™ and Parent Tested Parent Approved (PTPA) lightweight moisturizer protects your child's delicate skin to get them comfy, cozy and relaxed. It's a natural body lotion with only beneficial ingredients so they can play or sleep the night away!
Did you know that until the age of 6, a child's skin is one-fifth of the thickness of adult skin? That's why it deserves extra care and nourishment! Keep their skin cozy, kissable and smelling sweet with ATTITUDE little leaves™ Body Lotion – Mango. Featuring the Parent Tested Parent Approved (PTPA) Seal of Approval, it contains only natural, EWG VERIFIED™ and hypoallergenic ingredients like blueberry leaf extract to keep their gentle skin healthy and protected from their little nose to their pinky toes. Now they're ready for anything from playtime to naptime!
Benefits:
• Natural body lotion using all-natural ingredients, derived from plants and minerals only.
Enhanced with protective, soothing and antioxidant blueberry leaf extract.
• Antipollution properties: lotion for kids that limits the adhesion of pollutant particles on skin.
Dermatologically-tested and hypoallergenic: suitable for kids' sensitive skin.
• Free of artificial perfumes: lightly infused with a gentle blueberry scent.
• Lightweight formula, non-greasy and easy to apply.
• EWG VERIFIED™ and top-scoring in EWG's Skin Deep® Cosmetics Database.
• ECOLOGO Certified: sustainable and biodegradable lotion.
• PETA Certified: 100% vegan, using no animal-derived ingredients.
• Awarded the PTPA Seal of Approval: approved and tested by parents.
• Free of PEGs (such as PEG-100 Stearate and • PEG-40 Hydrogenated Castor Oil), which contain cancer-causing chemicals such as 1,4-Dioxane and Ethylene oxide according to the IARC.
Free of potentially harmful preservatives such as Parabens, Phenoxyethanol, Formaldehyde or
Formaldehyde-releasers, Benzyl alcohol and MIT.
• Free of BHA, BHT, Phthalates and Triclosan, all identified as potential endocrine disruptors by the EWG.
Dispense a small amount of lotion into your hands and apply daily onto the skin to quickly moisturize dry skin. FOR EXTERNAL USE ONLY.