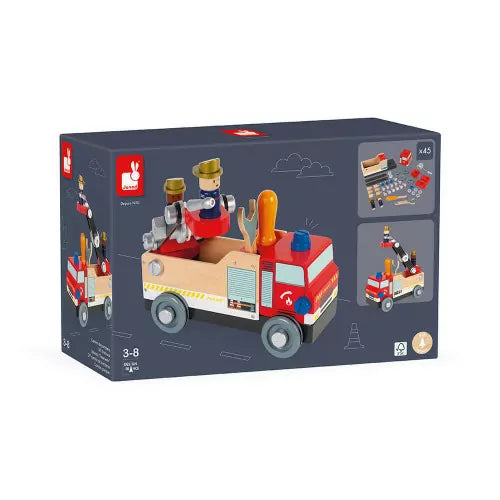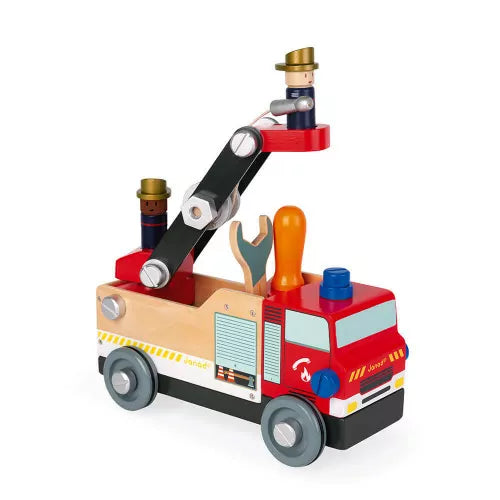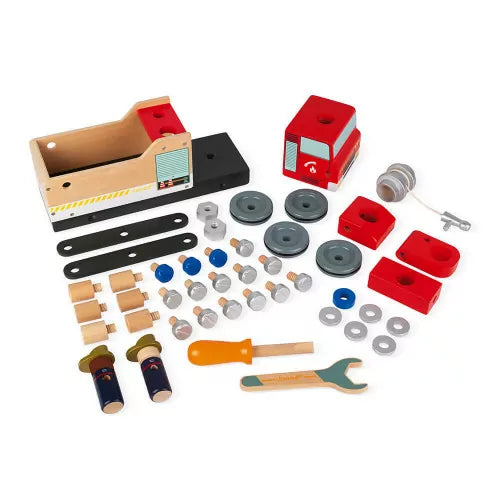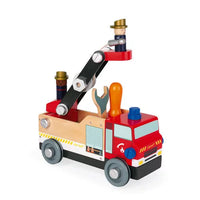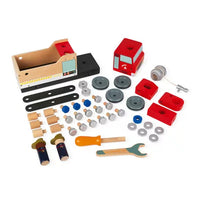 Brico Kids Fire Truck to Build
Nee-naw, nee-naw! If the sound of sirens regularly resounds round your home, your little ones will love this attractive, build-it-yourself fire engine!
This 2-in-1 wooden toy will delight DIY enthusiasts and budding firefighters alike!
This set starts as a construction kit, as kids try to put the beautiful fire engine together using the nuts, bolts and screws provided.
Once the vehicle is assembled, it's time for them to switch on their imaginations and send their new fire engine out on all sorts of adventures!
• Ideal for children from 3 to 8 years old,
• Contents: 45-piece set includes 2 tools, 2 firefighters and assembly instructions.
• Made of FSC®-certified wood from sustainably managed forests