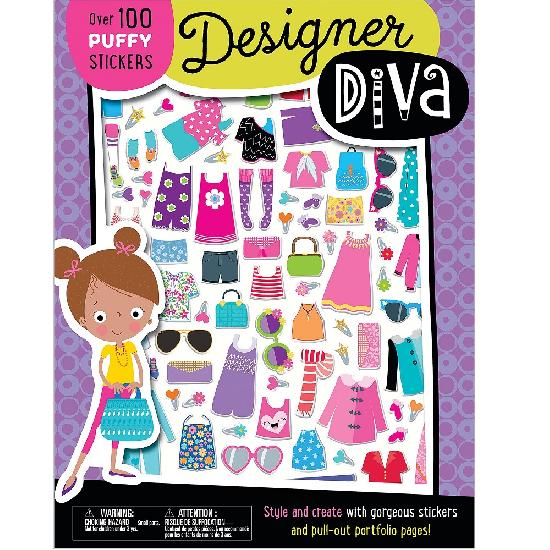 Designer Diva Puffy Sticker Book
Become a designer diva with this fun book, packed with fashion-themed colouring, doodling, dot-to-dots, sums, word searches and much more! The book includes pull-out portfolio cards where kids can create color swatches and sticker or sketch outfits on the models. There is also a sheet of 3-D (puffy) stickers to use in the book, on the portfolio cards or anywhere else! Perfect for budding fashionistas!
Dimensions 11 x 8.5 x 0.3 inches.
For ages 5+
Illustrations by Stuart Lynch