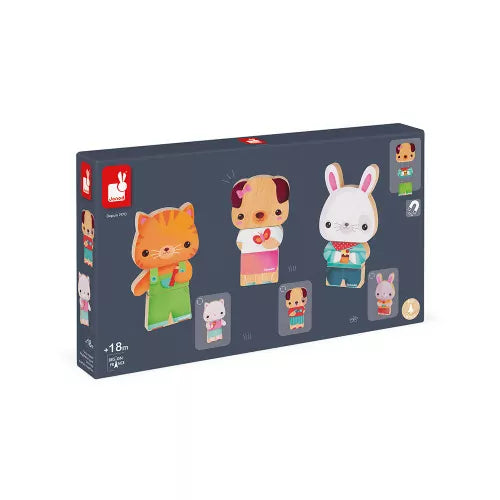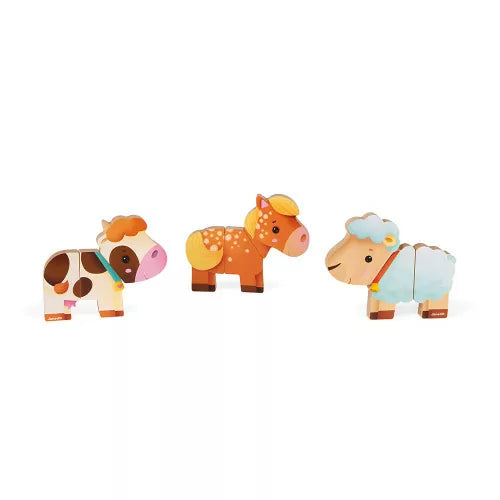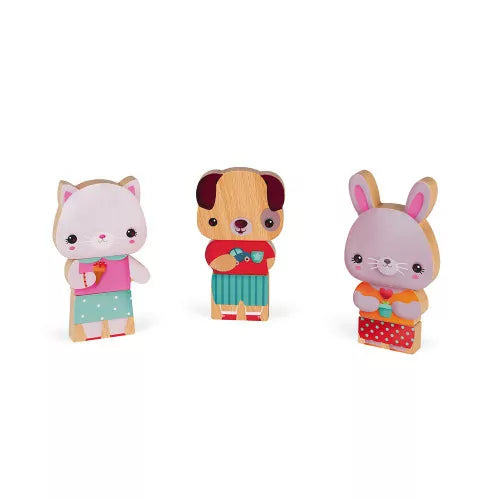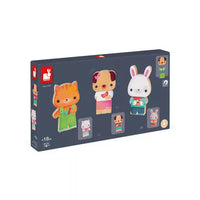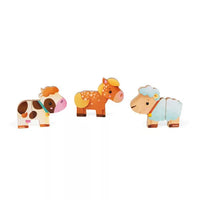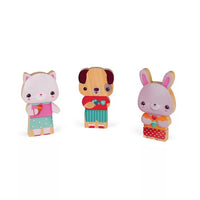 These three farm animals and three pets are made in three magnetic parts. Decompose, mix and reconstitute endlessly.
A fun matching and imaginative game made of wood. Develop your baby's imagination with this Funny Magnets kit. Children can also give free rein to his imagination and create funny imaginary animals or pets.
This is the best hands on toy for toddlers, and it will grow with them through the years. It is the perfect size for little ones that are learning new skills like matching, sorting and counting. They will learn and gain confidence while having fun.
It has been proven that imaginative play helps children with language skills, creativity, social interactions, and helps them process experiences better.
Toddlers and older children alike will enjoy playing with this toy
• Farm Magnet Set - 3 animals in 3 magnetic parts, to break up, mix and rebuild as often as you like
• Pet Magnet Set - 3 pets in 3 magnetic parts, to break up, mix and rebuild as often as you like
• A wonderful game of association and imagination
• Water-based paint
• Dimensions: 32 x 4 x 18 cm (12.6 x 1.6 x 7.1")
• Ages: 18 months and up