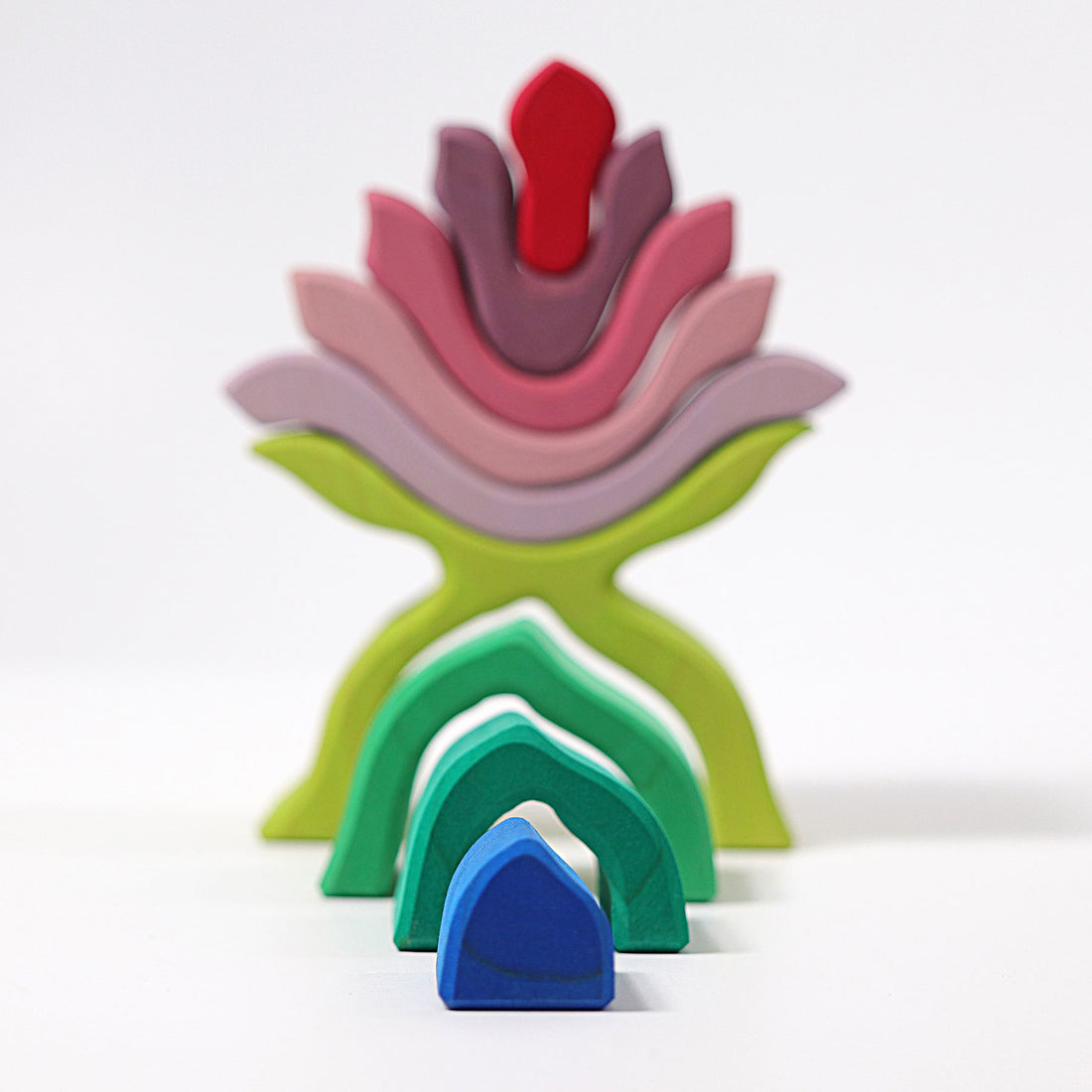 Grimm's Flower Building Blocks
Grimms stacking Flower is really versatile and ideal already for small children! Toddlers stack, sort and build and as the children get older they will use it as fence for animals, like a tunnel for vehicles, as house for dwarfs and dollhouse dolls, build amazing sculptures... this toy will always be integrated in playing with a lot of fantasy.
Made using European-sourced lime wood, non-toxic water-based colour stain.
Size: height 22cm.
INCLUDES 9 PCS
CARE INSTRUCTIONS: For care simply use soapy water with a damp cloth for cleaning. Dry immediately. Please do not submerge in water and do NOT use disinfectant or hot water.