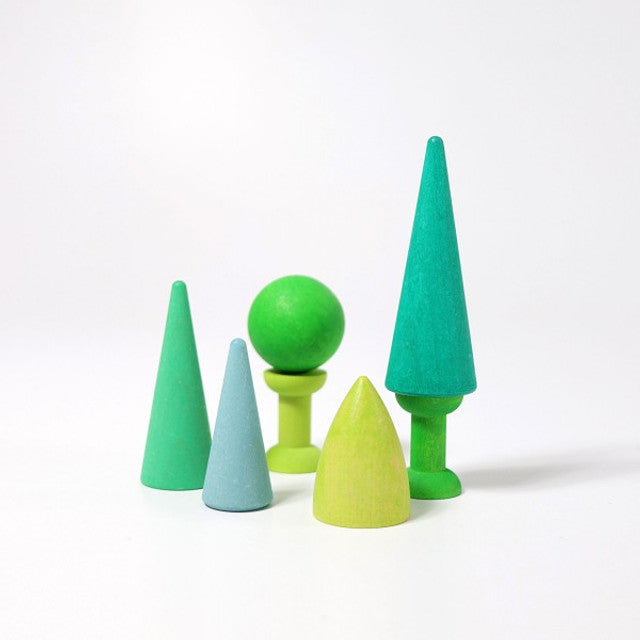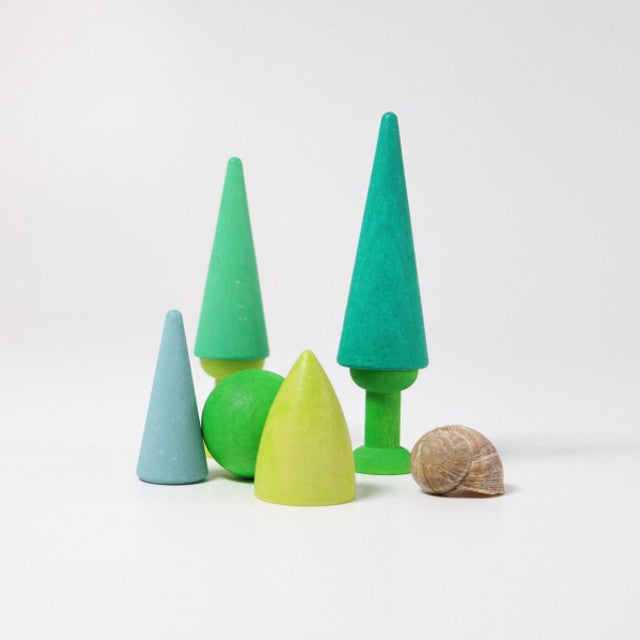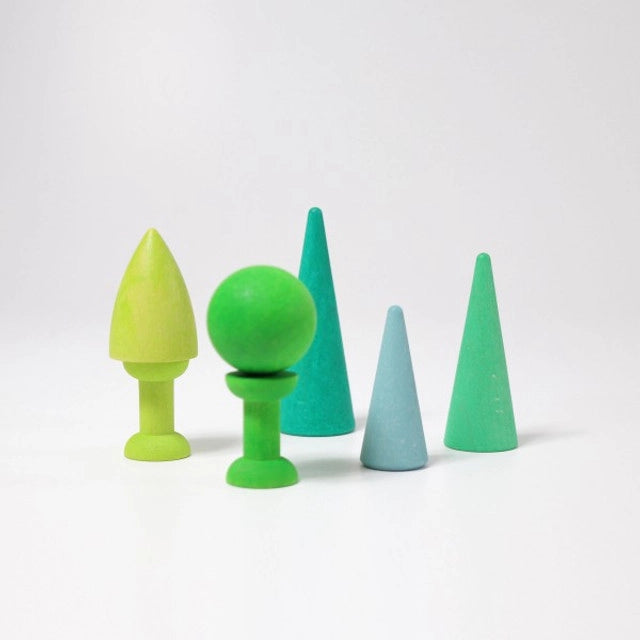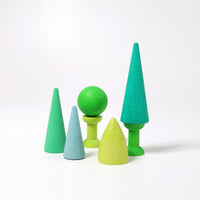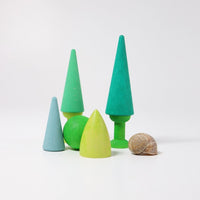 Seven pieces in mixed greens including spools and cones. Use on their own or as part of your block set to create spires and rooftops.
Materials: maple wood, non-toxic water based color stain
Size: height 7, 9, 11 cm, diameter 6 - 12 cm.
Made in Germany
Recommended for children 3 years plus.
Includes 1 medium fire. Other toys shown on images are sold separately.
All Grimm's toys are produced and hand painted in small factories within Germany and Bosnia. Each item is produced with lots of care and anyone that has ever held a Grimm's toy in their hands will understand their slogan: "Joy through colours"! Grimm's develops toys that help children discover their own creativity through simple and reduced shapes that leave room for independent arrangement. Many of Grimm's toys integrate Waldorf and Montessori aspects in their design. Grimm's are one of Europe's most beloved companies for natural toys.