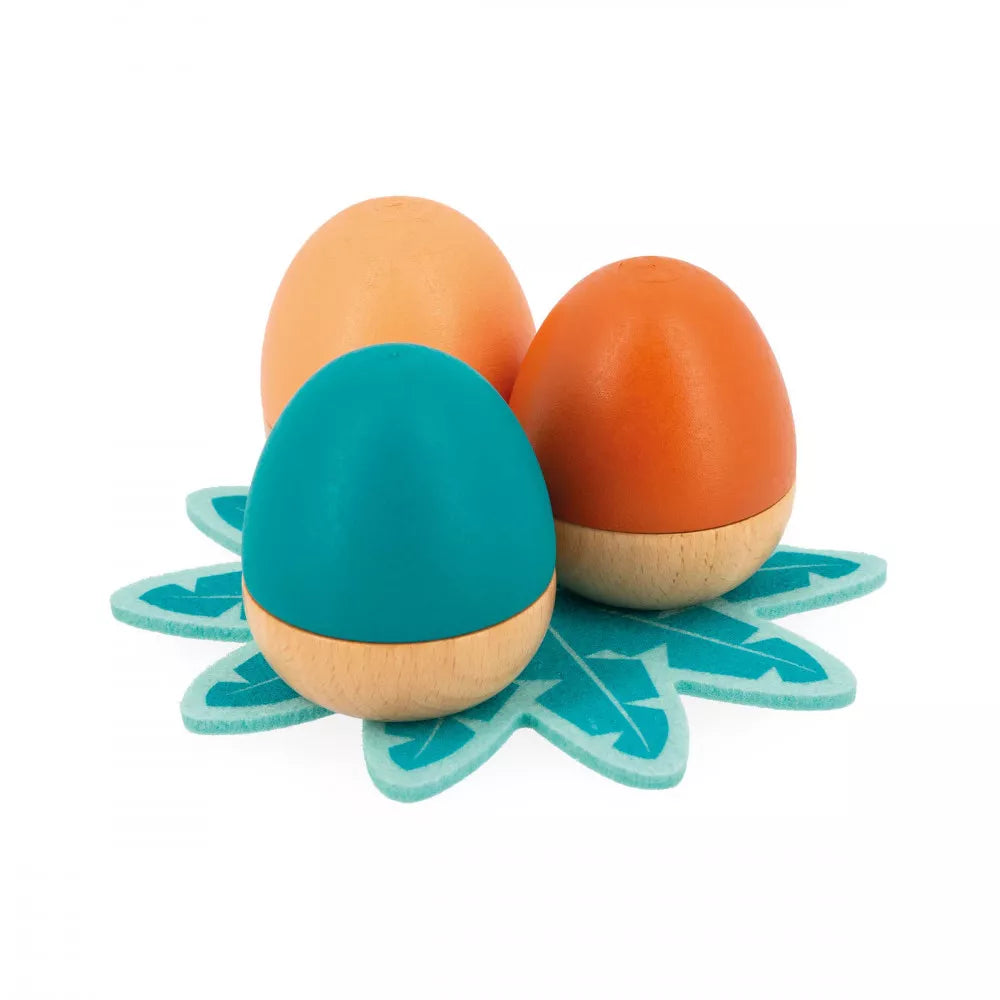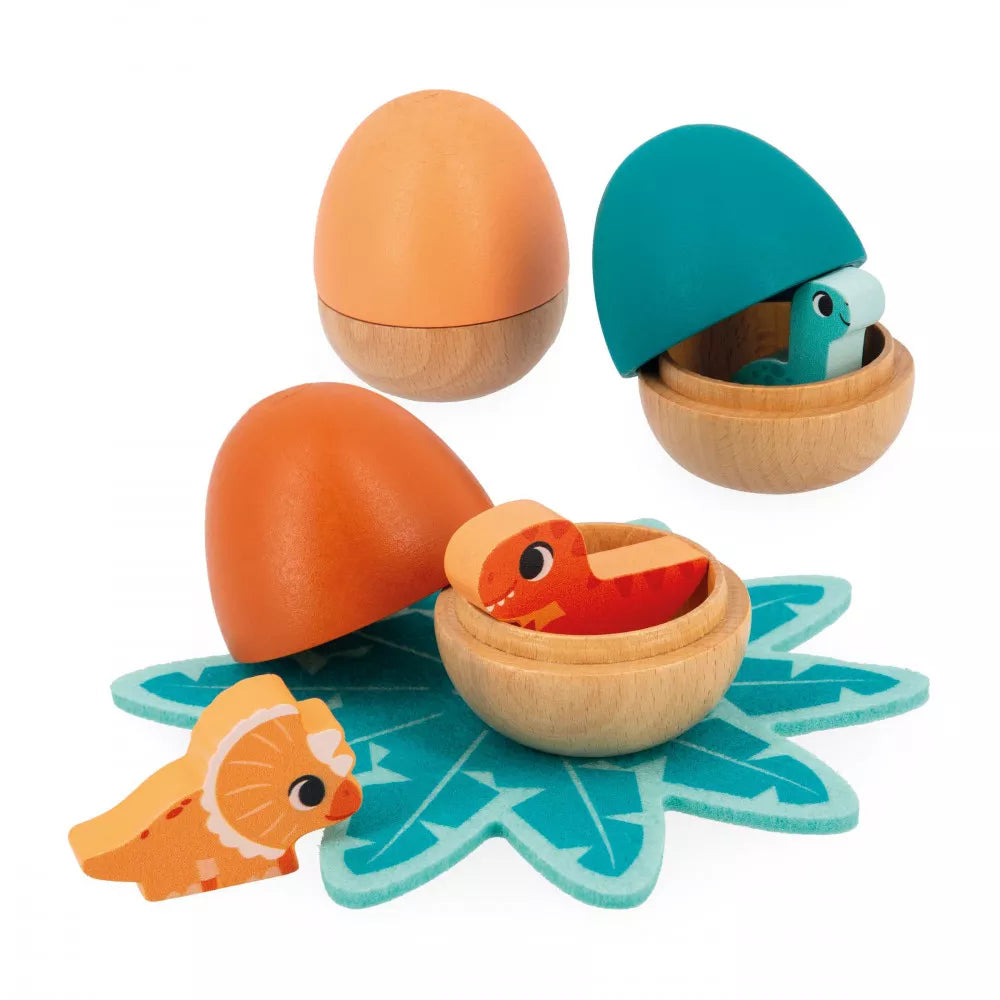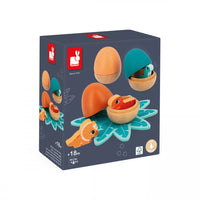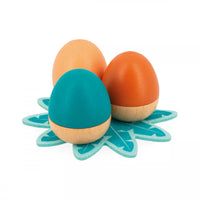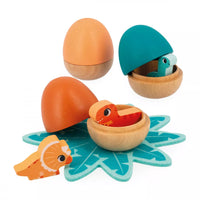 Quickly the dinosaur eggs will soon hatch, your child will be able to help the three little dinos, hidden inside, to get out of their cozy nest.
This game is made up of 3 solid wooden eggs in 3 different colours, 3 dinosaurs: a diplodocus, a triceratops, a t-rex and a pretty felt flower to place the eggs. Each egg color corresponds to the color of a dinosaur.
Once the eggs have been opened and all the dinosaurs have been found, your child will have to find the egg corresponding to the right dinosaur, paying close attention to the colors!
This game is ideal for discovering shapes and colors and allows your child to develop his fine motor skills.
• Each egg opens in half, thanks to a horizontal opening system that will help develop the dexterity of little ones
• Early learning toy for children
• Diplodocus, triceratops and T-rex
• FSC certified wooden toy
• Ages: 18 months and up
• Dimensions: 2.36" x 2.36" x 2.75" | 6.6cm x 6.6cm x 7.6cm