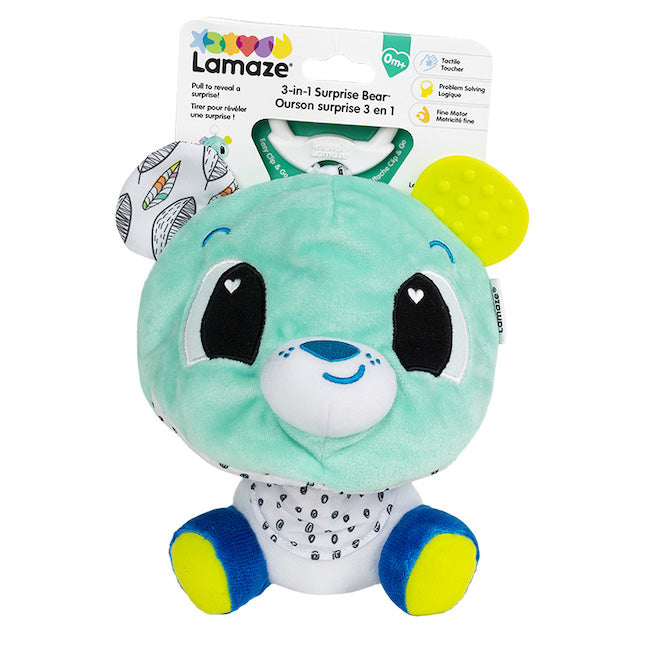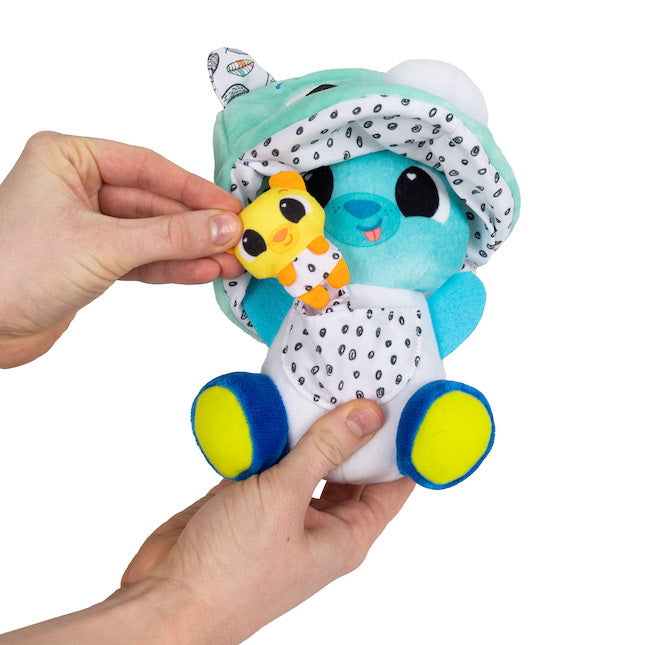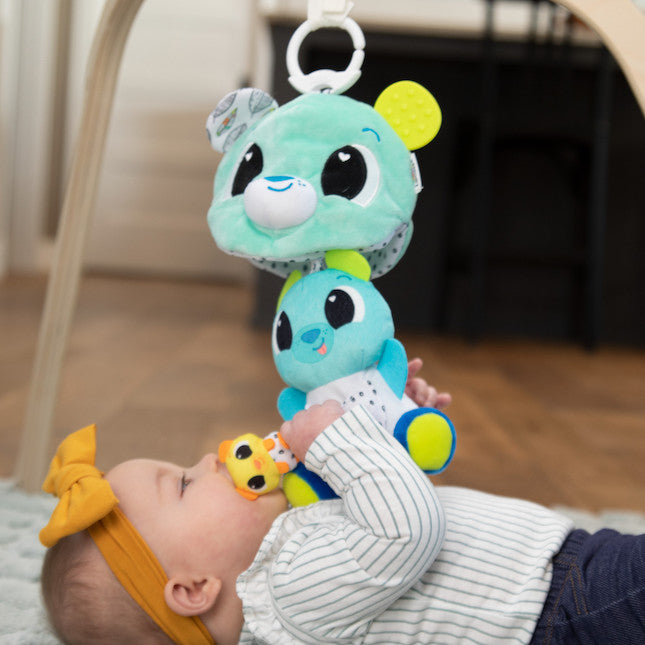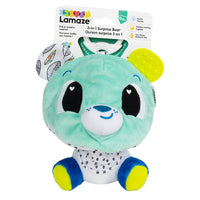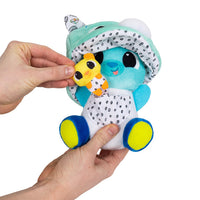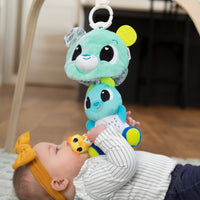 It starts as an adorable plush bear with a big round face. But then, pull on its legs and - goodness! - there's a smaller bear hidden underneath!
And in its pocket, tethered so it won't get lost - wouldn't you know? - yet another, even smaller bear!
Plus, vivid colors delight the eyes, unique textures thrill the fingers, and one of the ears is also a teether.
Little ones can't get enough!
Give your little one three new friends in one - and endless fascination to discover - with the Lamaze 3-in-1 Clip & Go Bear.

Unique on-the-go sensory toy with a pull-and-reveal surprise
Encourages sensory learning, fine motor skills, cause-and-effect learning
Pull on the bear's legs to reveal smaller bear
Another, even smaller bear is tethered and fits into the bear's pocket
Features vivid colors, textures, and sounds to thrill the senses
One ear is also a teether!
Features easy clip for attaching to stroller or car seat
Includes one Clip & Go Bear
High-quality materials and construction - Lasting durability, exceptionally safe for baby
Ages 0+