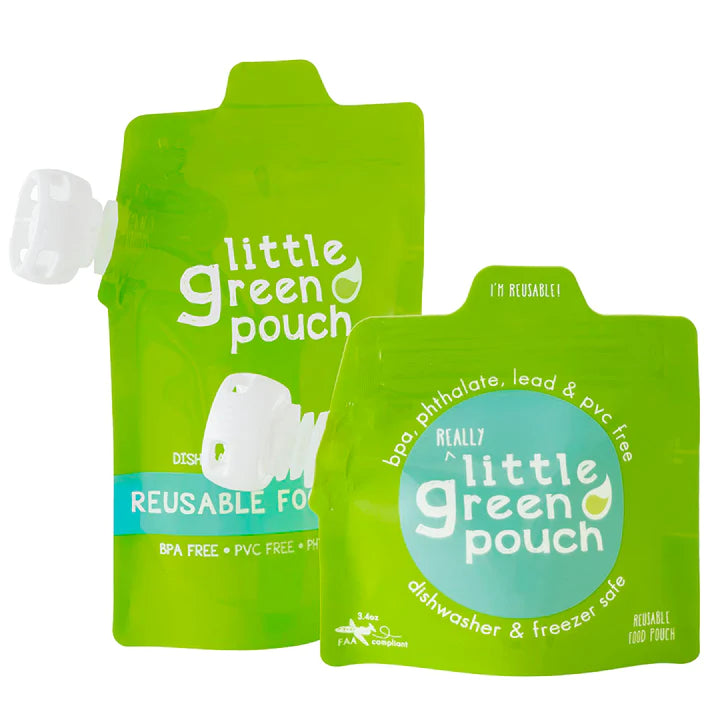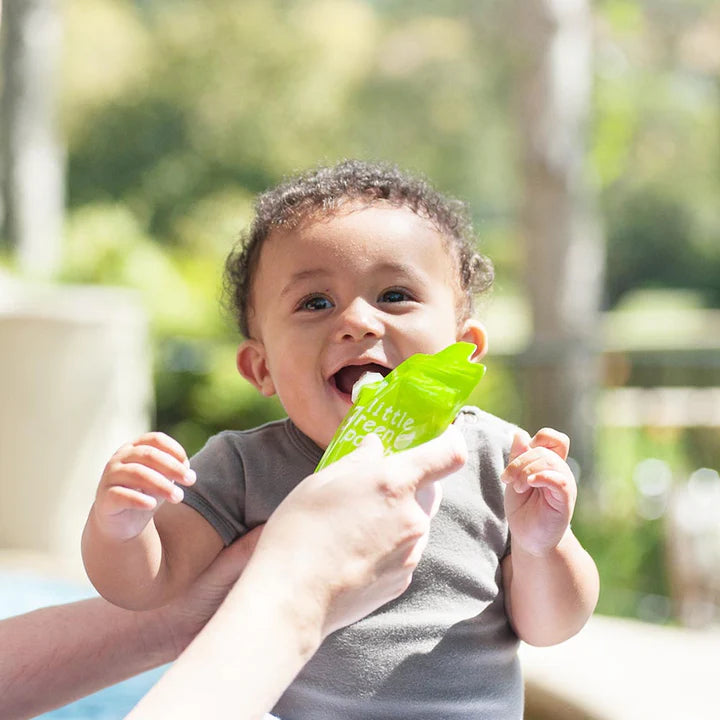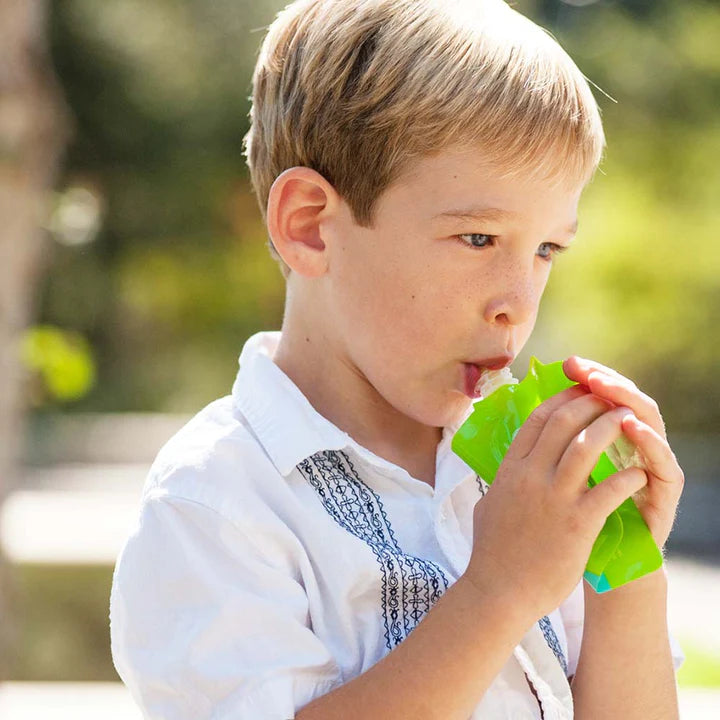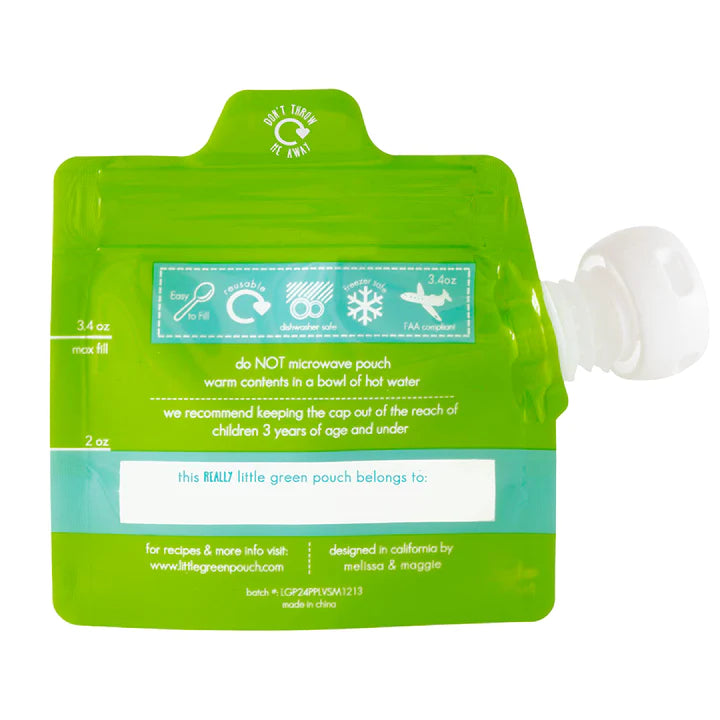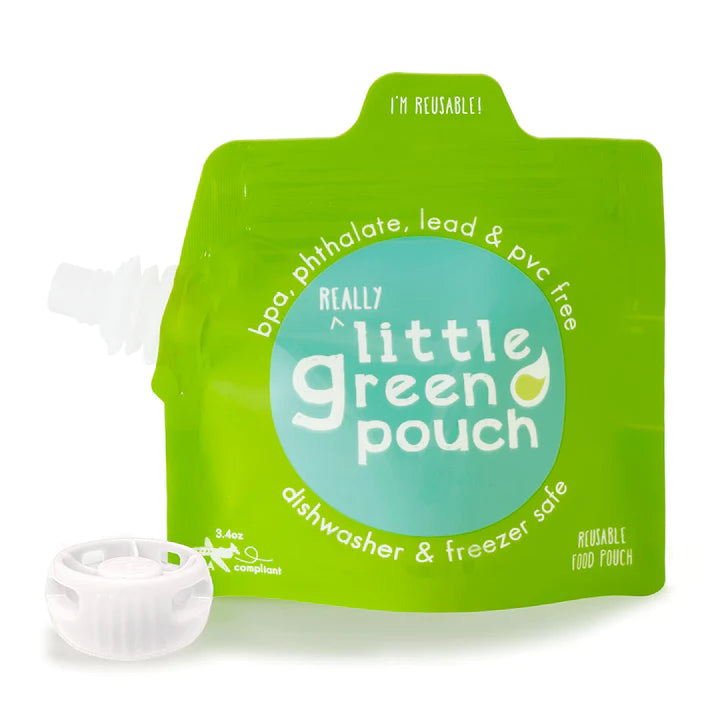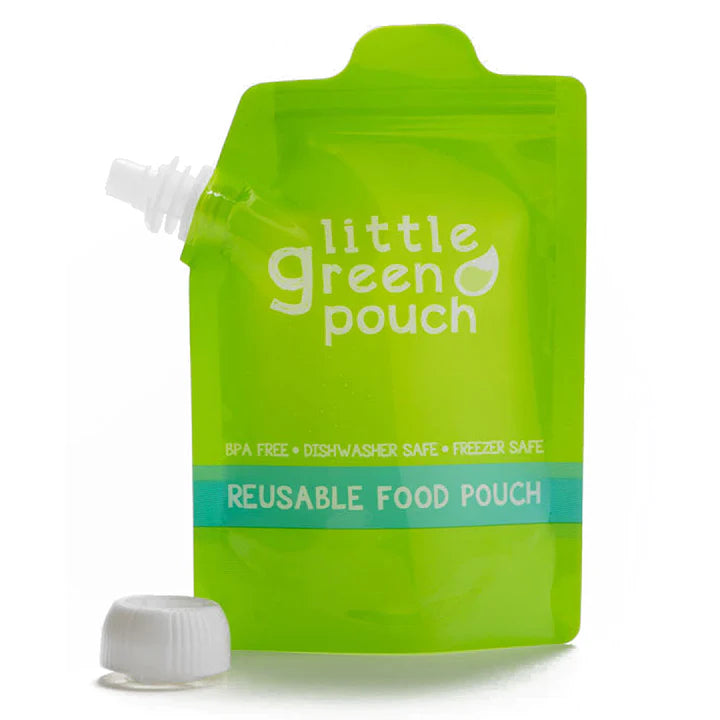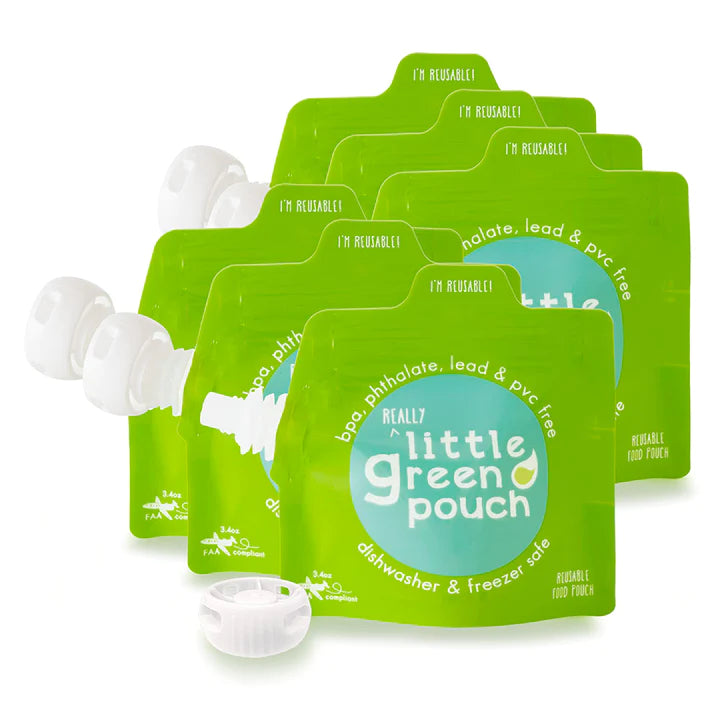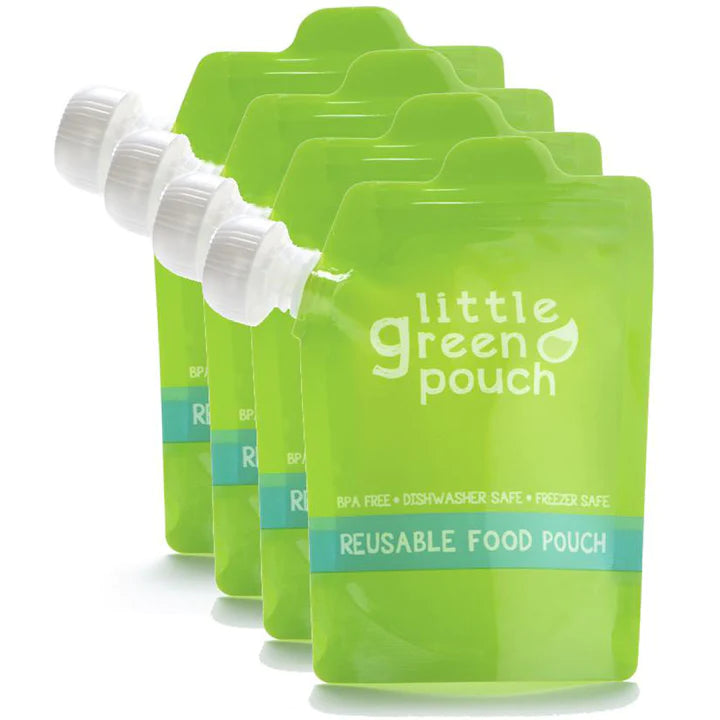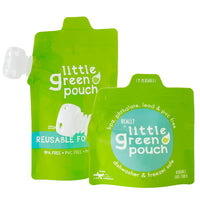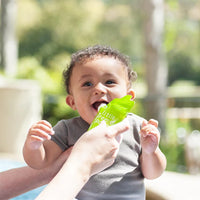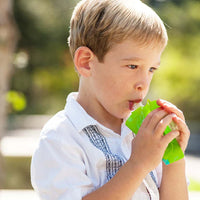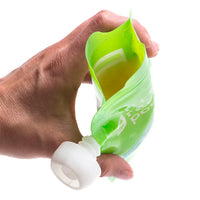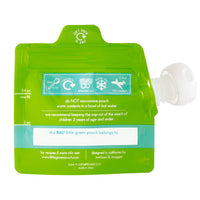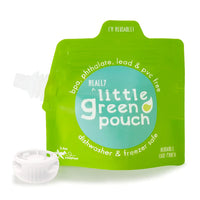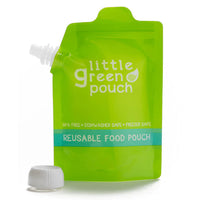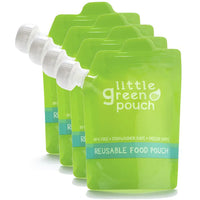 Little Green Pouch - Reusable Food Pouch
Little Green Pouch is a reusable food pouch for babies, toddlers, kids, and grownups.
Your kids will love them, these eco-friendly, refillable 3.4 ounce and 7-ounce pouches save you money and reduce waste.
Fill and refill these food pouches with applesauce, yogurt, homemade baby food, and healthy Real Food purees.
These fill-from-the-top squeeze pouches seal securely by means of a handy press zipper. They also stand up on their own once half full, so you don't have to play a balancing game while filling them or storing them in the fridge/freezer.
Great for baby food, toddler snacks, or in lunchboxes for bigger kids, these feeding pouches are perfect for little hands and, well, just plain cute!
Better still, using these reusable food pouches for DIY baby food enables you to choose every single ingredient in your baby's food pouch—no hidden ingredients, no preservatives.
Everyone will love eating from these squeezable, refillable food pouches.
• Flat when empty—when you're done with snacks, they take up less space in your bag or in storage
• Durable & refillable—50+ uses per pouch
• Opens at the top—easier to fill, free-standing when full
• Strong zip seal—baby-proof; easy to close
• Baby-safe design—rounded edges; safe cap
• Non-toxic—no BPA, lead, phthalates, PVC
• 3.4 oz—just the right size for baby food
- Pack of 6
-FAA / TSA compliant—ready for plane travel; fits easily in a quart-sized ziplock

• 7 oz—larger size, with fill lines on back for smaller meals
- Pack of 4
• Dishwasher safe—rinse well, then place upside down in top rack
• Freezer safe—freeze your make ahead meals and baby food, then grab-and-go whenever