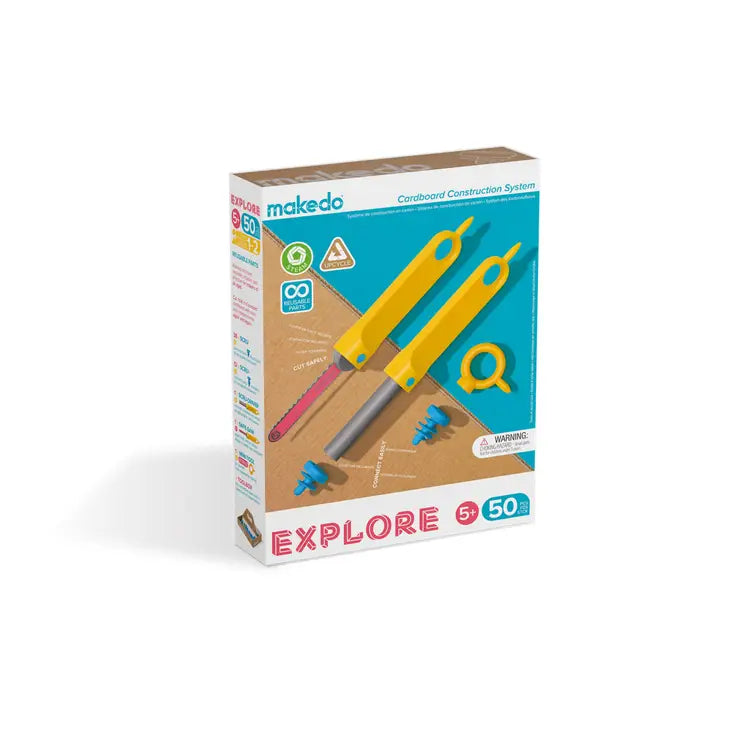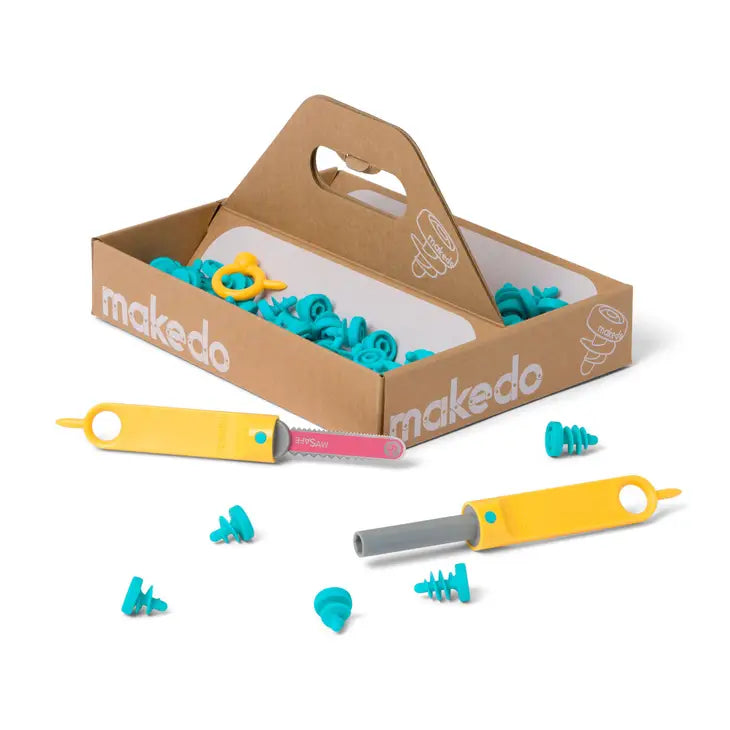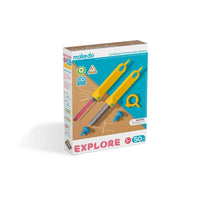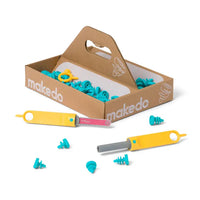 Kids love their boxes!
Gift them this starter toolbox of Makedo to take that love of making and play into another realm of imagination.
This is pure, no-tech (but tech-friendly*) fun for girls and boys.
Simple and safe, cardboard construction has never been this easy.
Anything is possible from a gnome to a knight, a critter to a castle as the happy makers up-cycle, up-skill, problem solve and develop critical 21st century thinking skills.
50 pieces
Kit contents:
1x SAFE-SAW
1x SCRU-DRIVER
36x SCRU
12x SCRU+
1x BONUS MINI-TOOL