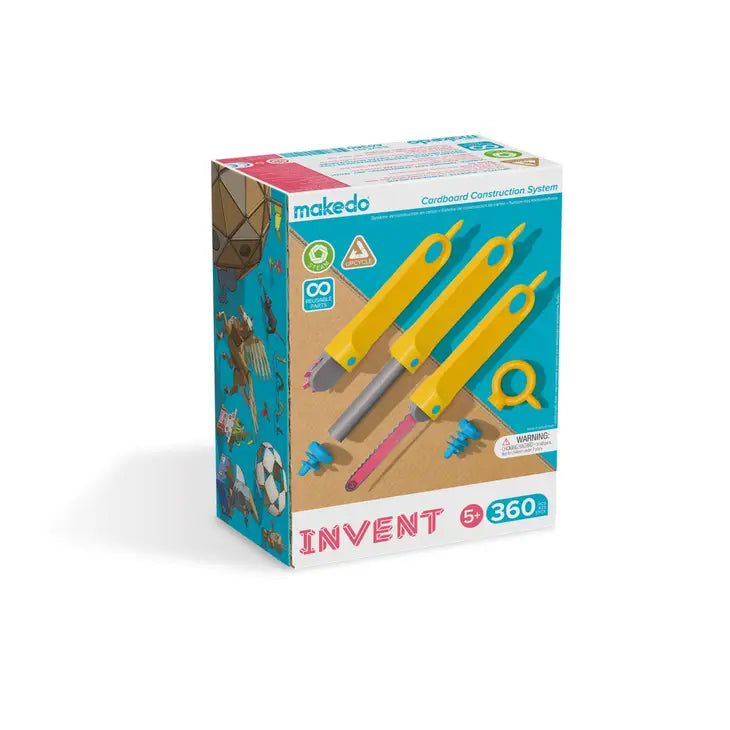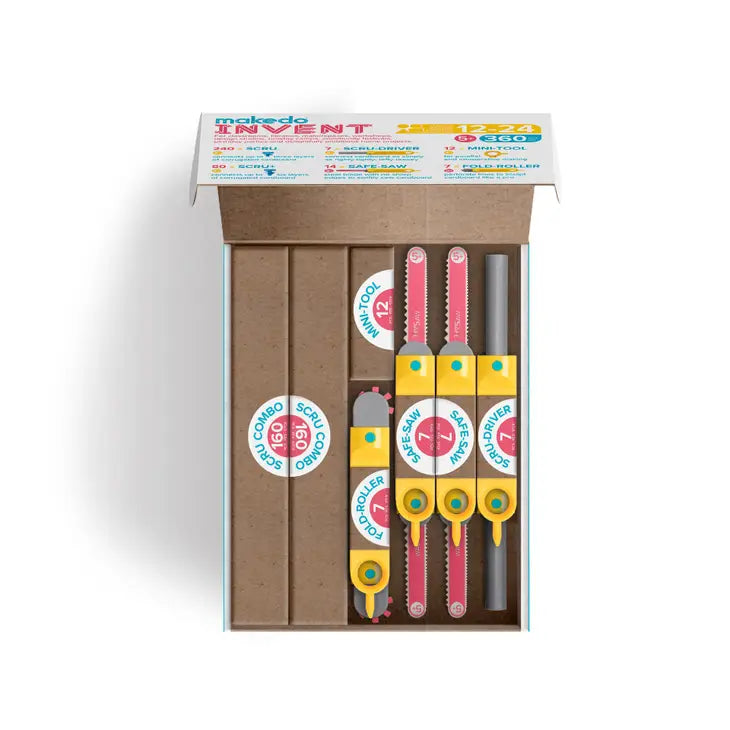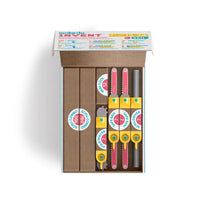 Engaging screen-free learning is overflowing from this toolbox.
Suitable for classrooms, libraries, workshops, birthday parties, maker spaces, design studios and delightfully ambitious home projects (like the biggest cardboard fort... ever), this large kit will ignite the creative genius in all who use it.
The Makedo experience celebrates the process of wondering, imagining, creating, discovering, experimenting, failing, thinking and solving, all under the guise of play.
360 pieces.
Kit contents:
14 x SAFE-SAW
7 x FOLD-ROLLER
7x SCRU-DRIVER
240x SCRU
80x SCRU+
12x MINI-TOOL
1x INSPIRATION POSTER