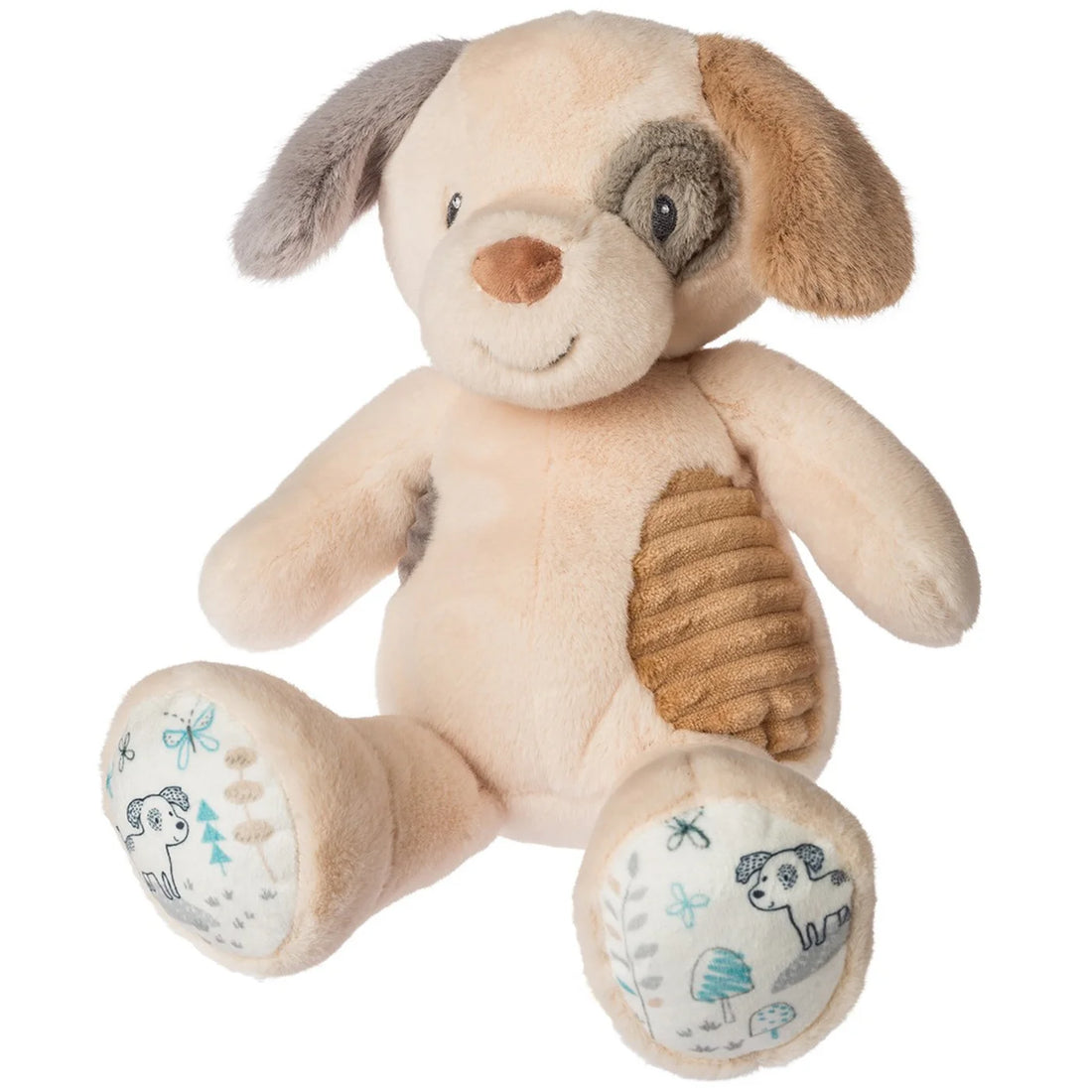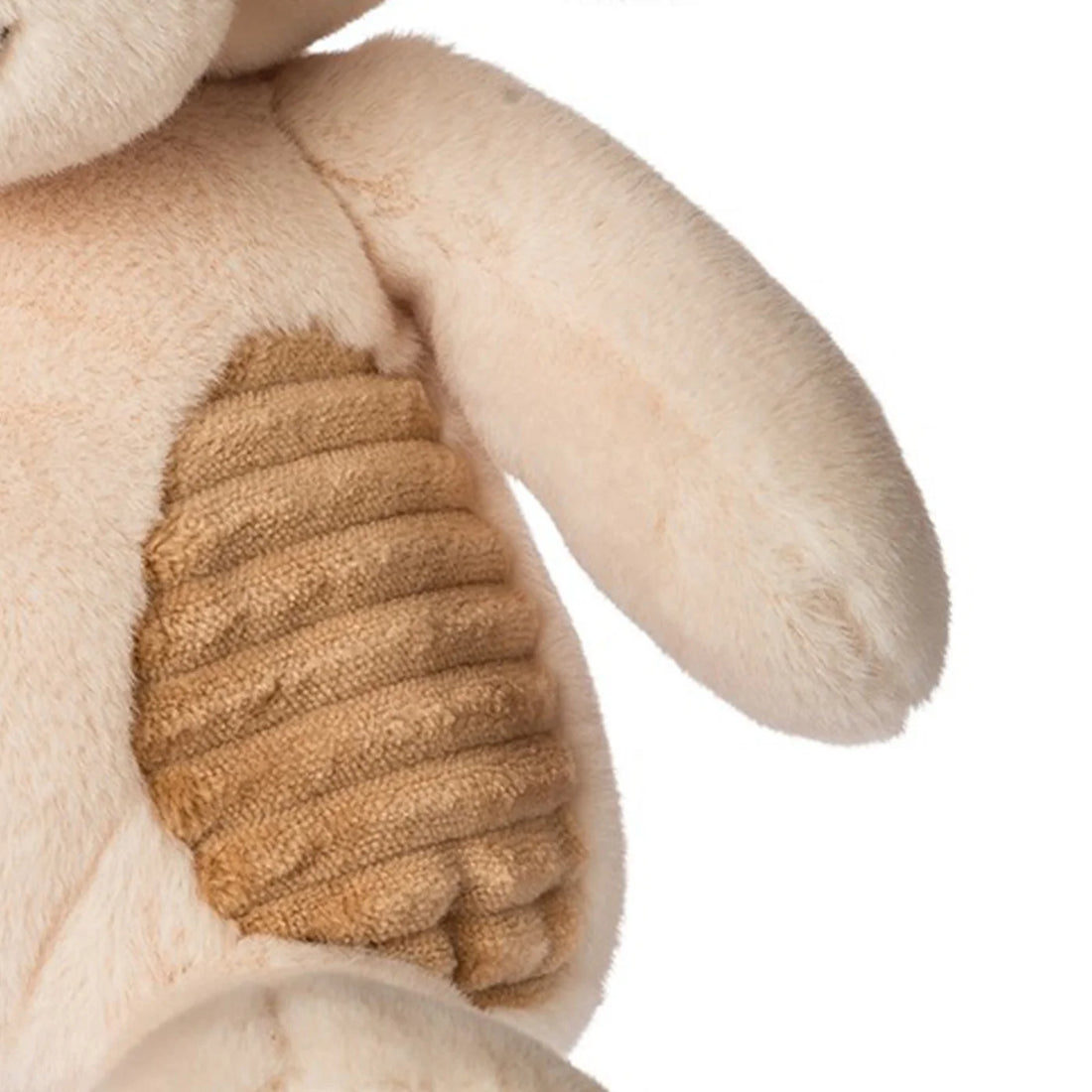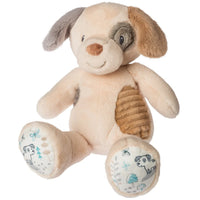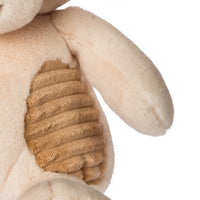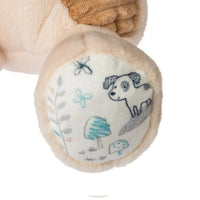 Puppies are always a favourite and a big hit with the little ones. This four-legged friend in neutral colors, soft textured fabric, and a big smile will surely get some tails wagging. The perfect pair- pup and baby.
Why we love: 
Gender neutral design 
Neutral color palette, favourite of parents 
Modern graphic printed fabric exclusive to Mary Meyer 
Ribbed fabric underneath provides tactile interest
 Sparky is a super soft puppy with ribbed corduroy spots and custom printed trim. 
12" 
Super soft cream, tan, and grey plush pup character 
Corduroy and print fabric accents 
Print is original, one of a kind Mary Meyer artwork 
All embroidered details 
Machine wash, air dry