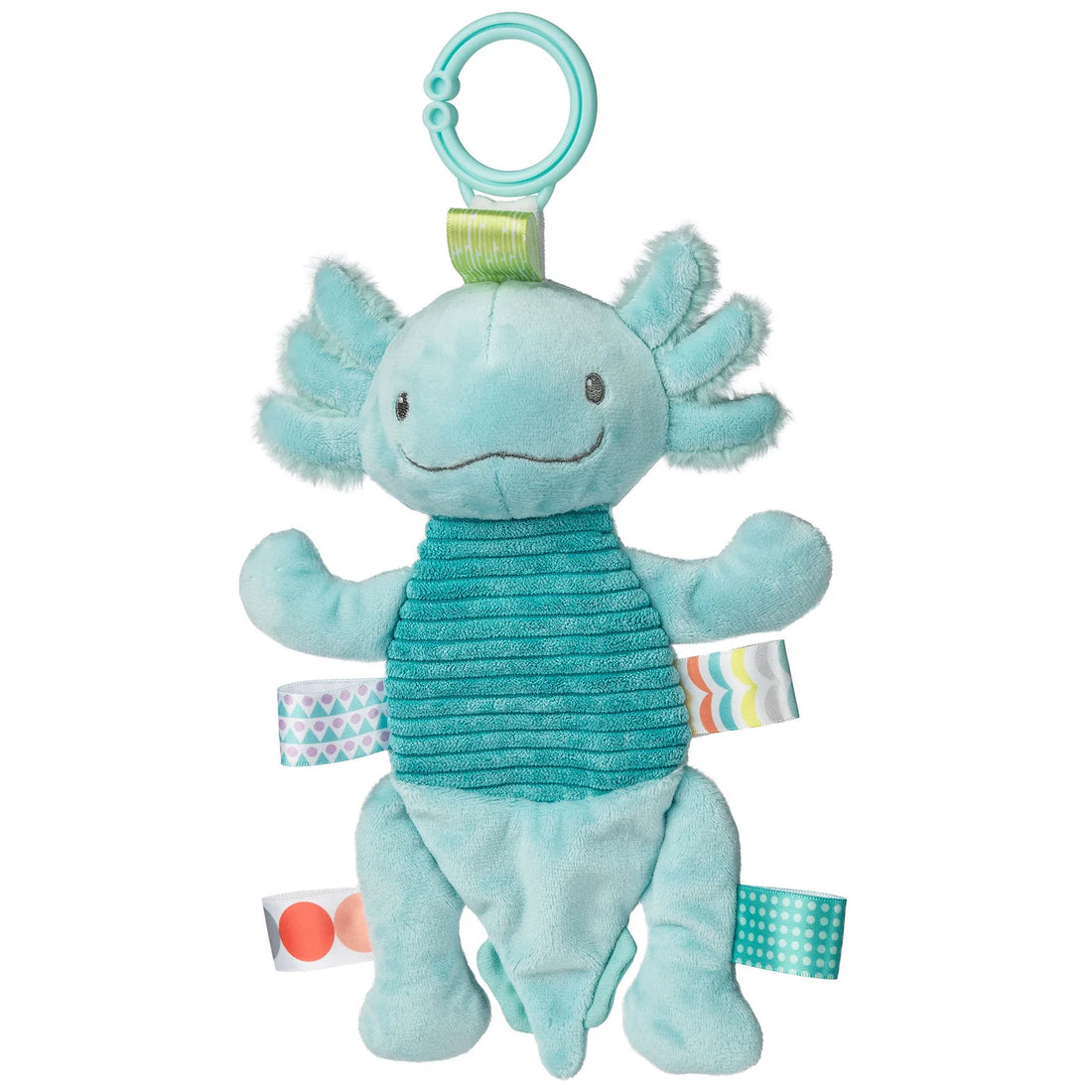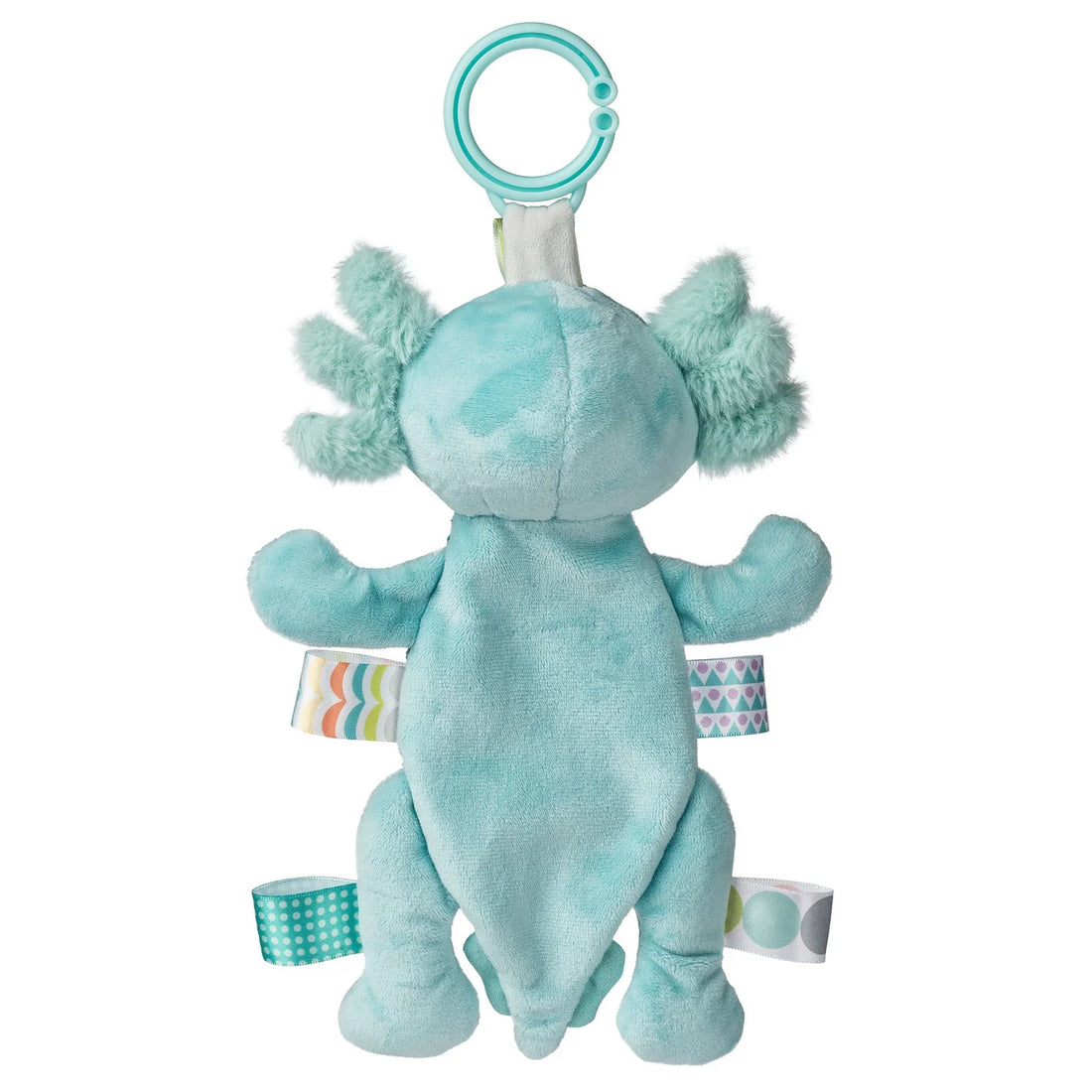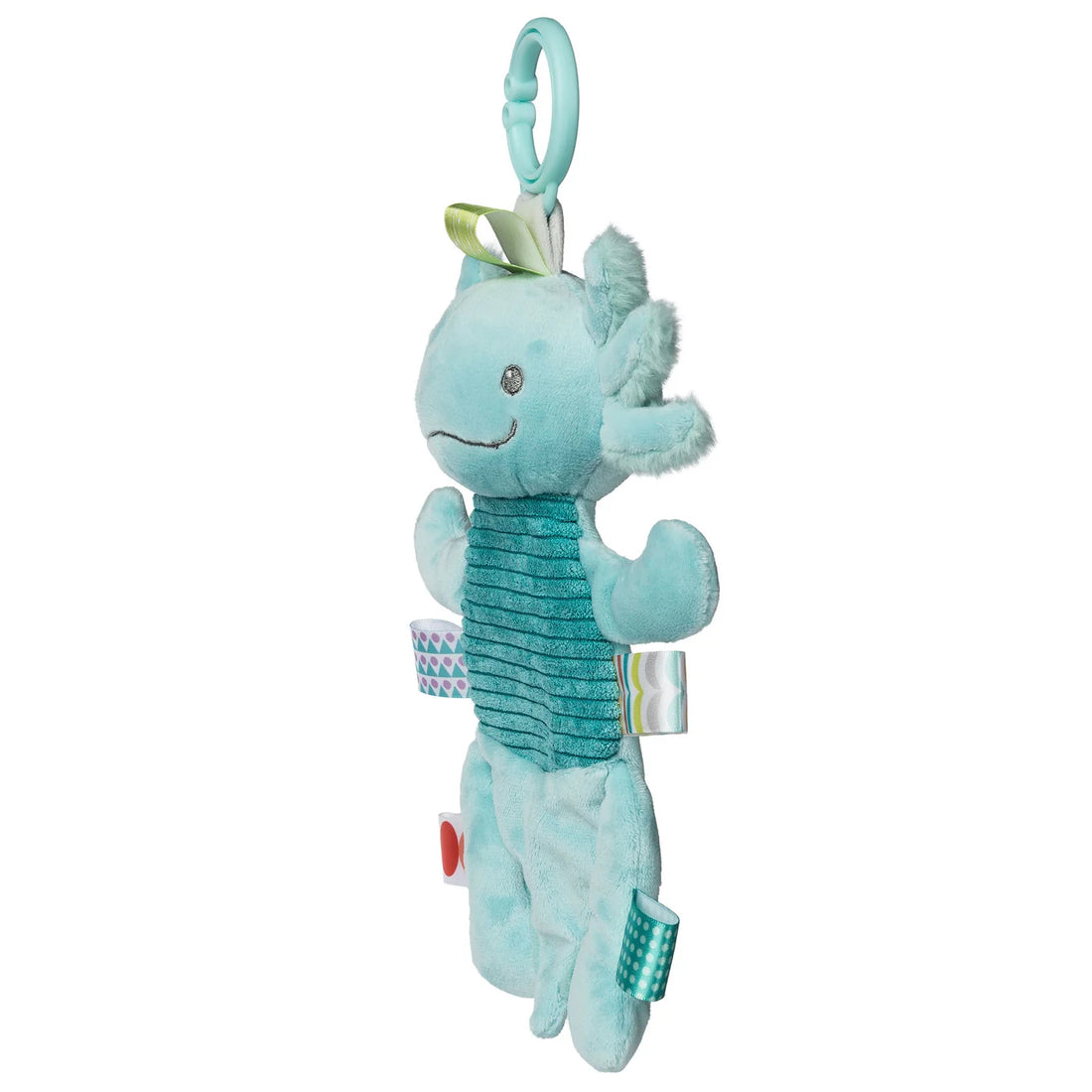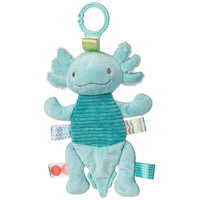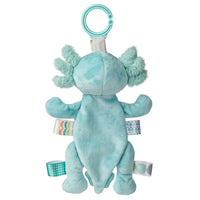 Taggies Crinkies - Axolotl Aqua 9"
Taggies was born over a decade ago when a mom noticed her child's fascination with satin tags. This idea blossomed into a world of treasured products.
Little ones are mesmerized by rubbing these soft, satin loops.
Exploring Taggies textured tags can provide tactile stimulation that babies crave for development and have an amazing calming effect on little ones.
Discover the secret too!
Ribbed fabric for tactile interest
Crinkle & rattle inside
Colorful, flat body style
Multi-textured plush body
4 Taggies looped satin ribbons around the edge
Attached looped clip for attaching to stroller or car seat
All embroidered details
9" long