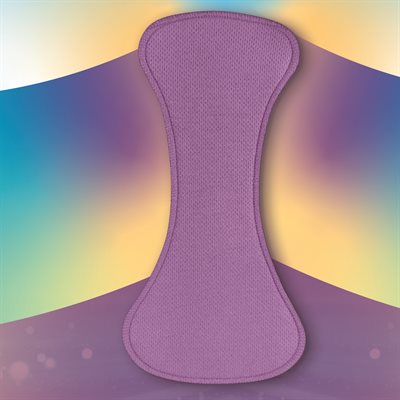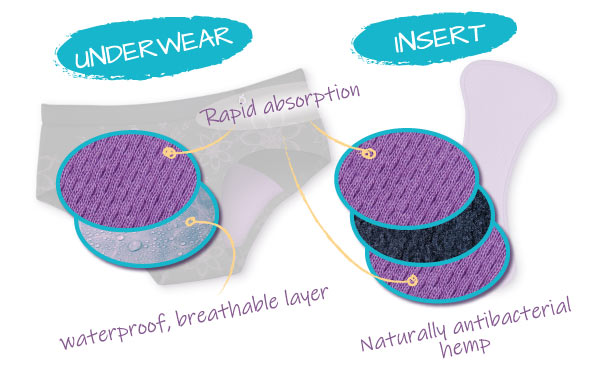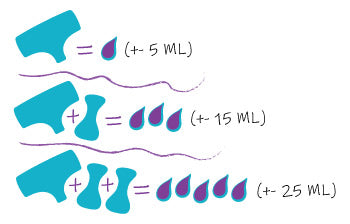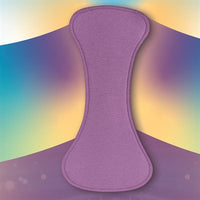 Oko Flow - Removable Inserts for Period Underwear - Set of 2
The removable inserts were designed to increase the absorption capacity of the Öko-Flow period underwear.
Simply slide one or two inserts into the protection and change them as needed.  It's that easy! 

Excellent for menstruation, discharges or bladder leaks. The inserts do not have a waterproof membrane, therefore they should be worn with the Öko-Flow underwear and not separately.

Try them and go beyond your flow!
• They are easy to care for, comfortable, absorbent and machine washable.
• They are also economical in the long run, you will not need to buy disposable menstrual products every month for years.
• Contents (dyed version):
- 2 removable inserts
- 1 use and care guide

• Material:
Insert: 73% organic cotton, 27% hemp

• Made in Canada
• Pre-Washing Instructions
1- Rinse or soak your pads in cold water to remove excess blood.
2- Dissolve 2 Öko-Capsules or 6g of sodium percarbonate in a bucket with 1 liter of warm water.
3- Add your used pads and soak between 3 to 12 hours
IMPORTANT - Do not close the bucket.

• Washing Machine Instructions*
1- Add detergent as normal.
2- Add 3 Öko-Capsules or 9g of sodium percarbonate to the drum of your machine.
3- Wash your pads in warm water.
* This method is done at the same time of the wash day.

• Always confirm the manufacturer's instructions for washing each type of reusable pad.
• Wash before using for the first time.
• Do not use bleach or fabric softener. These products are skin irritants and can reduce the effectiveness and lifespan of your pads.
• Do not use a detergent that contains fabric softener.
• Do not wash with items that have hook and loop (Velcro) closures.
• Do not wash and dry at a high temperature, this can impact the lifespan of the inner waterproof membrane.
• Do not use conventionnal stain remover (such as Oxyclean), their composition and/or method of use and/or dosage is not suitable
• Use soap that does not contain glycerine to avoid build up in your pads.
• Hot water sets stains. Once stains are set, they will be difficult to remove.