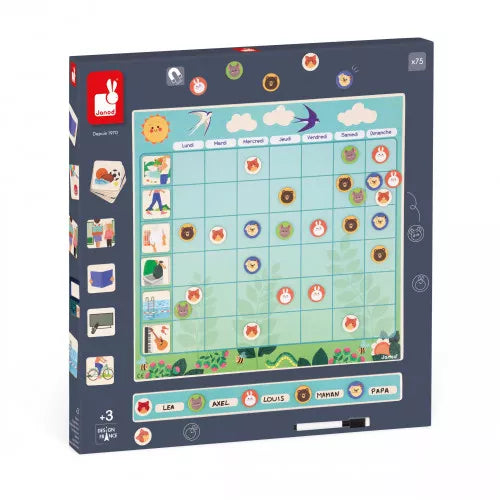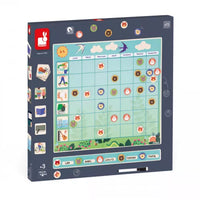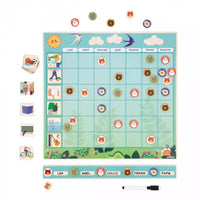 Mom, you will be the cat on the board, and my little brother will be the mouse!
When weeks are busy and children don't know whether they're coming or going, an organizer board for the whole family can be a good solution!
Planning family activities becomes a snap with this charmingly-illustrated magnetic board. Fill in the activity boxes for the whole family (up to 5 people), Monday through to Sunday. Walks, household chores, sports and music lessons... each child will have a better understanding and gradually become more independent by viewing their weekly schedule.
It can even be placed on the fridge, thanks to its magnetic side.
• Contents: 20 activity magnets, 55 character magnets (representing each member of the family), 7 stickers in several languages for the days of the week and 1 erasable marker
• Dimensions: 38 x 40 cm
• Ages: 3 years and up.