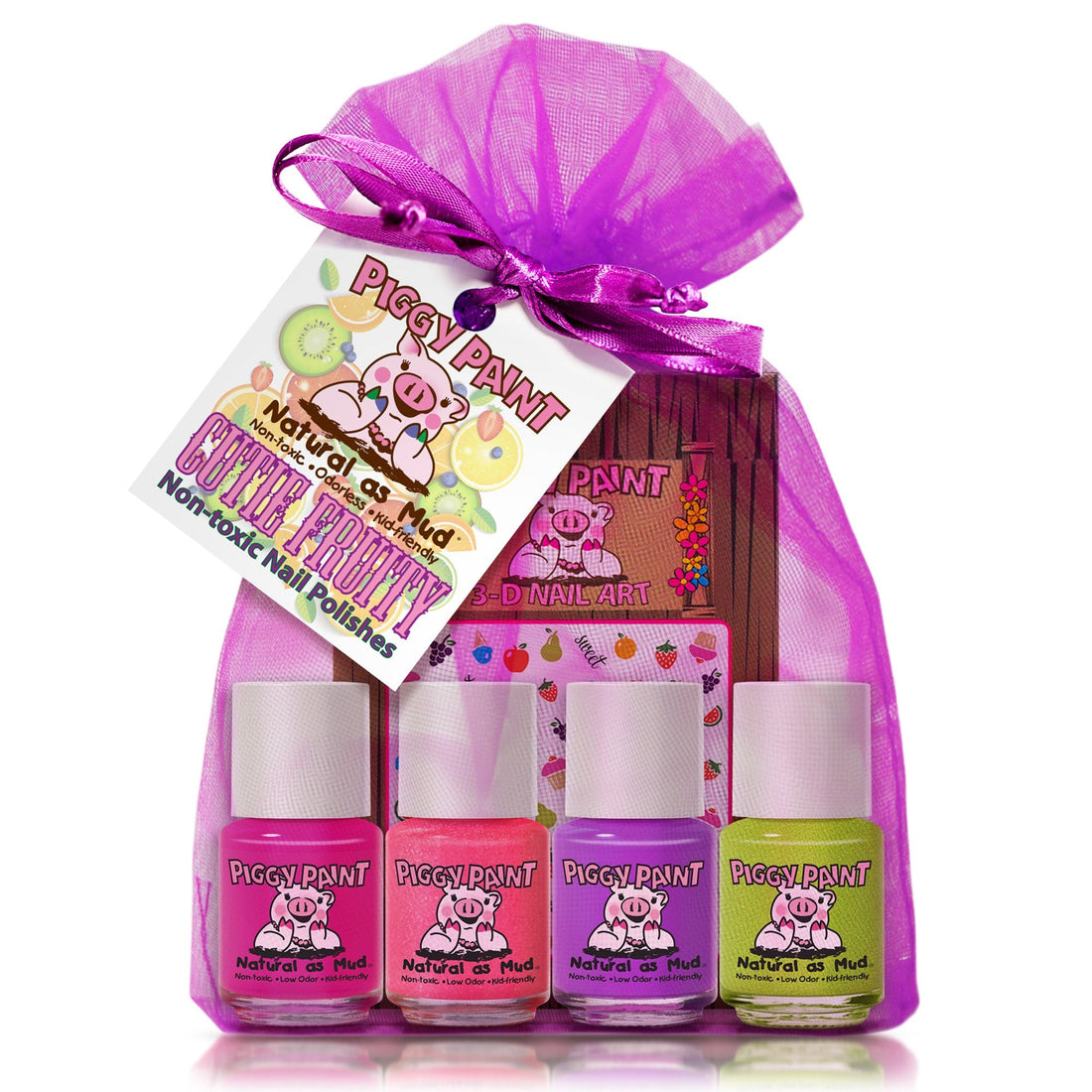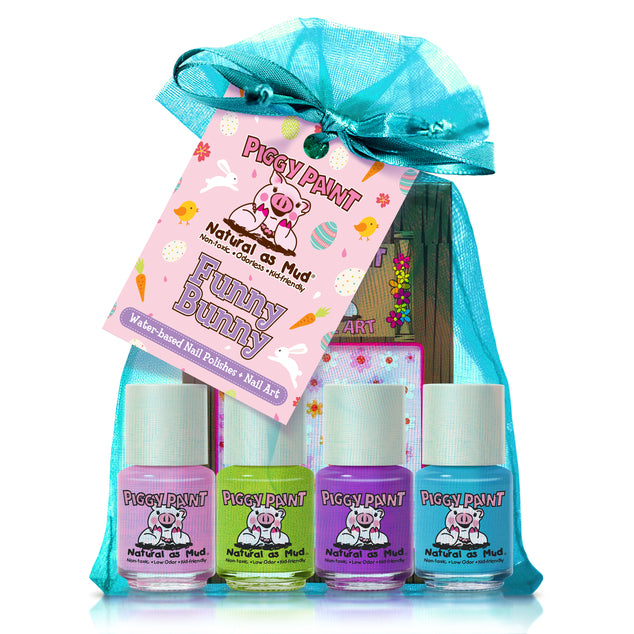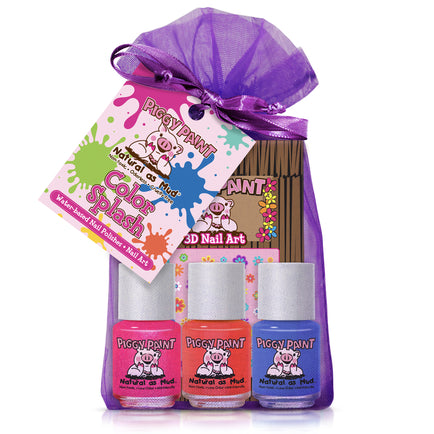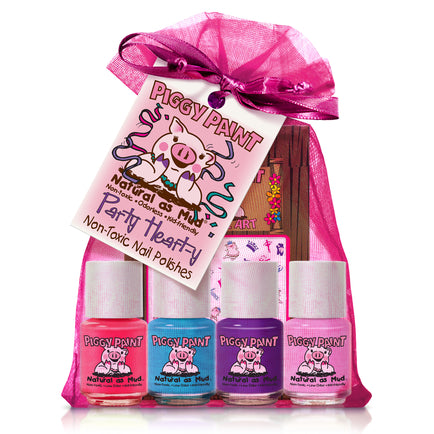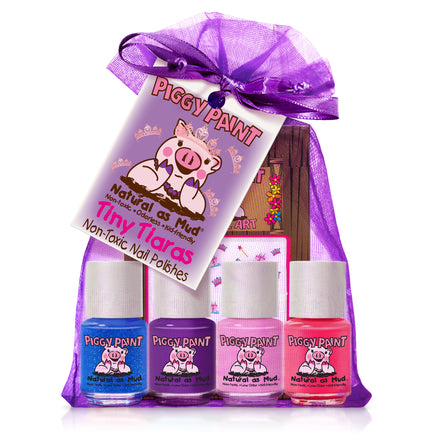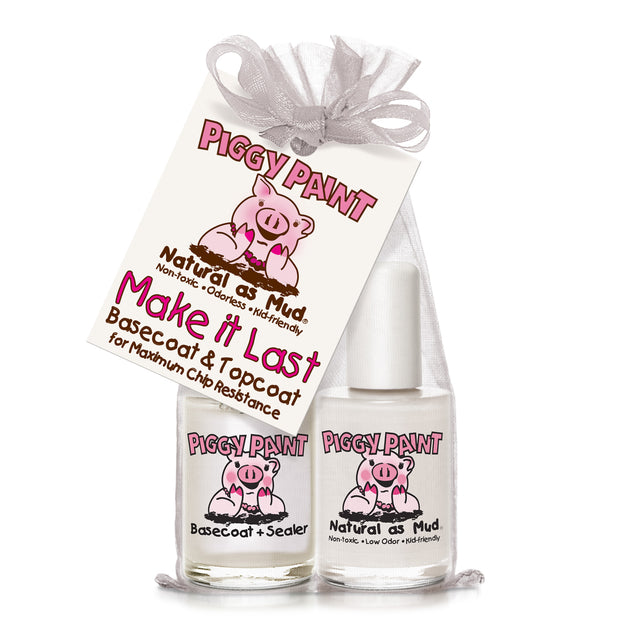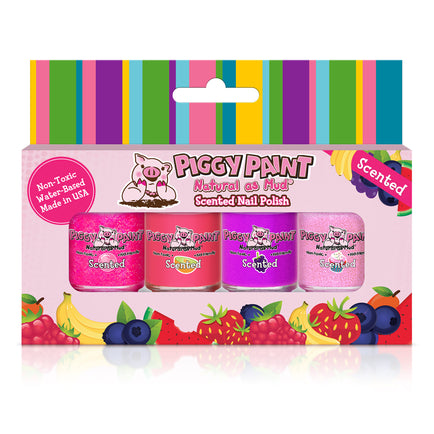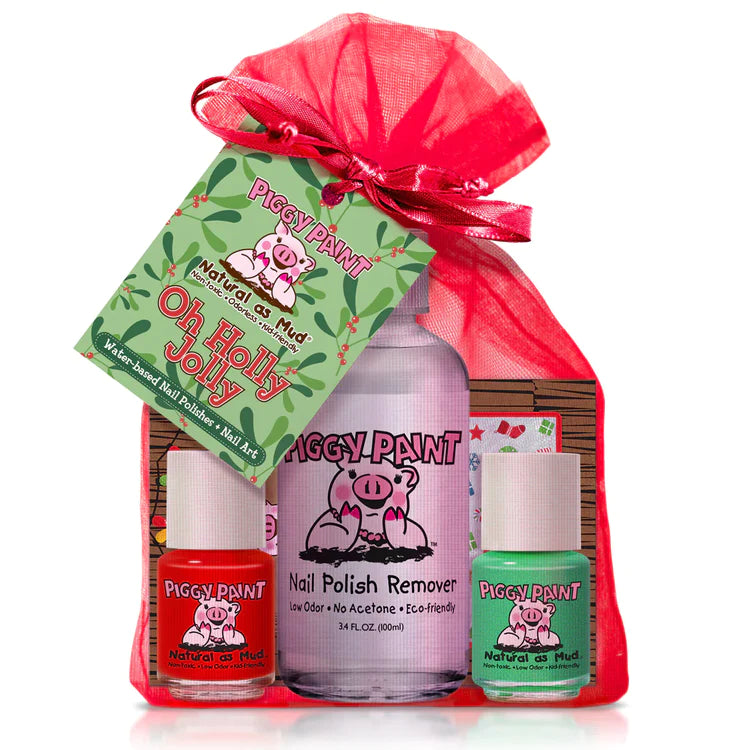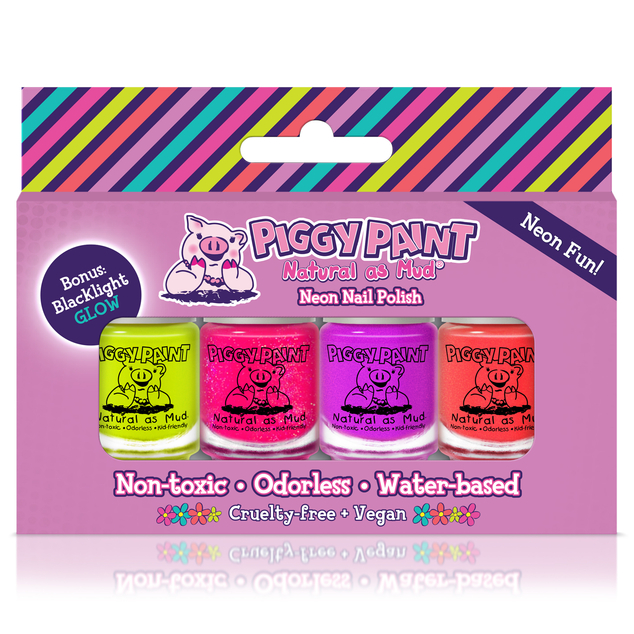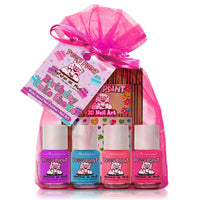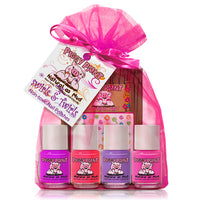 Say good-bye to harsh, smelly chemicals and hello to Piggy Paint. This natural nail polish is as Natural as Mud!
Piggy Paint is specially formulated from natural ingredients and dries to a hard, durable finish. This kid's nail polish has no toxic chemicals, it's free of formaldehyde, toluene, phthalates, Bisphenol A, ethyl acetate and acetone.

Piggy Paint is non-toxic, water-based & safe for all ages. There are zero toxic chemicals, plus it's cruelty-free and vegan.
Piggy Paint Scented Nail Polish is the same trusted, non-toxic Piggy Paint formula – but with extra fun
• Virtually Odorless
• Water-based formula
• Hypoallergenic
• Fun, vibrant colors
• Dries to a hard, durable finish
• Cruelty-free
• Does not peel
• Kid-friendly
• Safe for use during pregnancy

• Piggy Paint dries to the touch the same as traditional polish, but takes longer to cure (since it doesn't have any harsh chemicals)

• Blow dry polished nails for 1 minute with hair dryer set on warm heat, low blower setting

• Use with Piggy Paint Basecoat (and finish with warm heat from hair dryer for 1 minute)

• Shine Topcoat adds shine & scratch resistance
• Make It Last Contains:
0.5 oz Basecoat
0.5 oz Topcoat

• Rainbow (Mini) Contains:
0.12 oz (3.5 ml) Nail Polish x 4

• Neon (Mini) Contains:
0.12 oz (3.5 ml) Nail Polish x 4
*glows in blacklight*

• Colour Splash Contains:
0.25 oz. Neon Lights Nail Polish
0.25 oz. Drama Nail Polish
0.25 oz. Blueberry Patch Nail Polish
PLUS Flower Nail Art

• Oh Holly Jolly Contains:
Nail Polish Remover
0.25 oz. Sometimes Sweet Nail Polish
0.25 oz. Ice Cream Dream Nail Polish
PLUS Christmas Cutie Nail Art

• Birthday Cake Shake Contains:
0.25 oz. Neon Lights Nail Polish
0.25 oz. Shimmy Shimmy POP Nail Polish
0.25 oz. Sea-quin Nail Polish
0.25 oz. Groovy Grape Nail Polish
PLUS Heart Nail Art

• Cutie Fruity Contains:
0.25 oz. LOL Nail Polish
0.25 oz. Shimmy Shimmy POP Nail Polish
0.25 oz. Tutu Cool Nail Polish
0.25 oz. Lime Time Nail Polish
PLUS Sweetie Nail Art

• Funny Bunny Contains:
0.25 oz. PINKie Promise Nail Polish
0.25 oz. Lime Time Nail Polish
0.25 oz. Tutu Cool Nail Polish
0.25 oz. Sea-quin Nail Polish
PLUS A Flower Nail Art Pack

• Party Heart-y Contains:
0.25 oz. Forever Fancy Nail Polish
0.25 oz. Sea-quin Nail Polish
0.25 oz. Girls Rule! Nail Polish
0.25 oz. Angel Kisses Nail Polish
PLUS Dancing Pig Nail Art

• Swirls & Twirls Contains:
0.25 oz. Groovy Grape Nail Polish
0.25 oz. Light of the Party Nail Polish
0.25 oz. Tutu Cool Nail Polish
0.25 oz. LOL Nail Polish
PLUS Blossom Nail Art

• Tiny Tiaras Contains:
0.25 oz. Brand Spank'N Blue Nail Polish
0.25 oz. Girls Rule! Nail Polish
0.25 oz. Angel Kisses Nail Polish
0.25 oz. Forever Fancy Nail Polish
PLUS Princess Nail Art

• Lucky Lollipop Contains:
0.25 oz. Scented Bubble Gum Bash Nail Polish
0.25 oz. Scented Magical Melon Nail Polish
0.25 oz. Scented Grouchy Grape Nail Polish
0.25 oz. Scented Cupcake Cutie Nail Polish

Directions for Nail Polish:

• Wash hands with soap and water
• Apply 2 -3 thin coats of Piggy Paint
• Air dry 60 seconds
• Between polish coats, blow dry polished nails on warm heat, low blower setting. With no harsh chemicals, the heat hardens the polish for maximum chip resistance

Optional for best wear:

• Wash hands with soap and water
• Apply thin layer of Basecoat and let air dry
• Apply 2-3 thin coats of Piggy Paint nail polish.
• Between polish coats, blow dry polished nails on warm heat, low blower setting. With no harsh chemicals, the heat hardens the polish for maximum chip resistance
• Apply thin layer of Shine Topcoat and let air dry for shine + scratch resistance
• Apply thin layer of Basecoat + Sealer on top of Topcoat for extended wear. Be sure to cover tips of nails.
• Repeat blow dryer
Water, acrylates copolymer, neem oil

May contain (depending on shade): ultramarines, iron oxide, titanium dioxide, mica, red 28, red 34, red 22, red 7, yellow 10, violet 2, zinc sulfide/copper, chrome green, orange 5