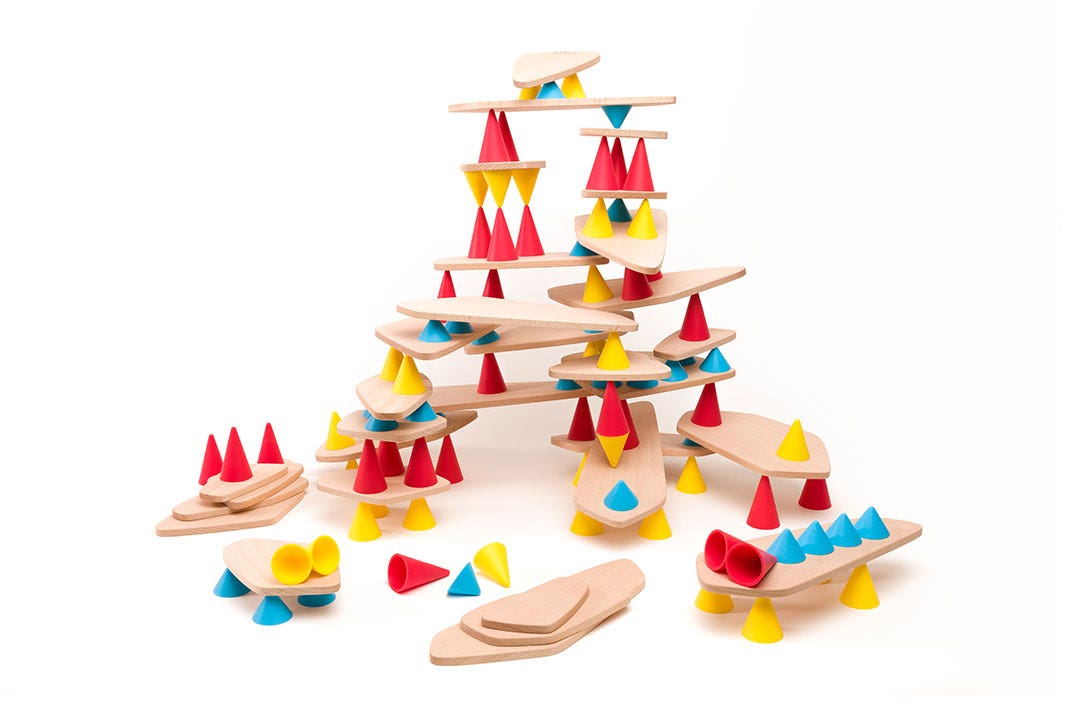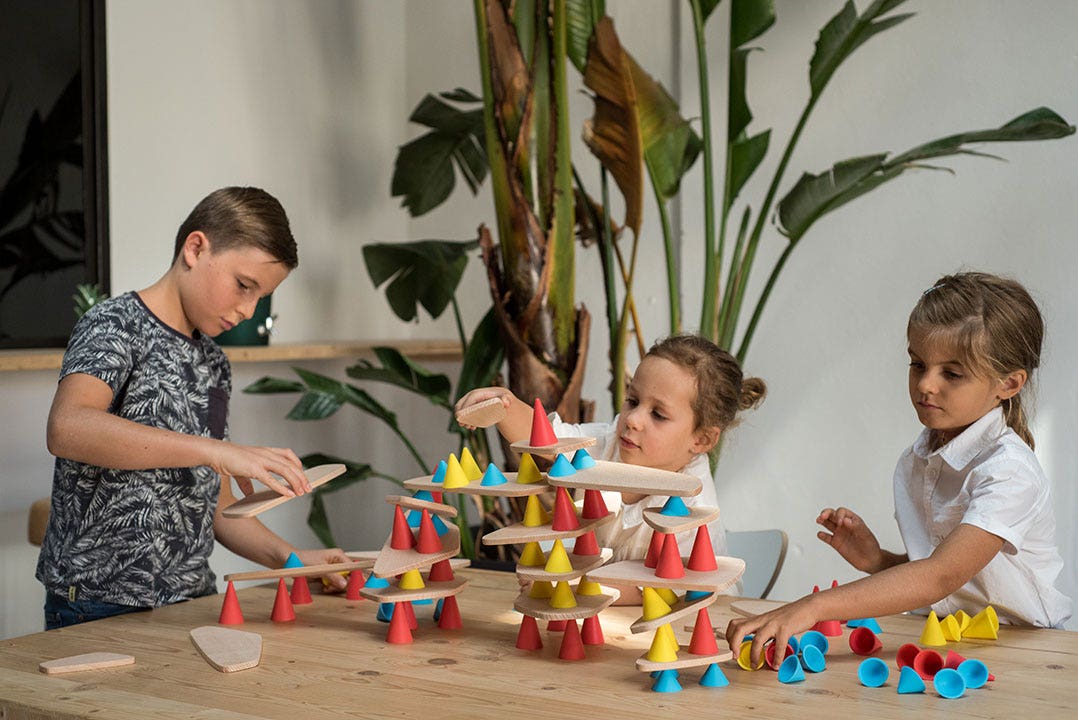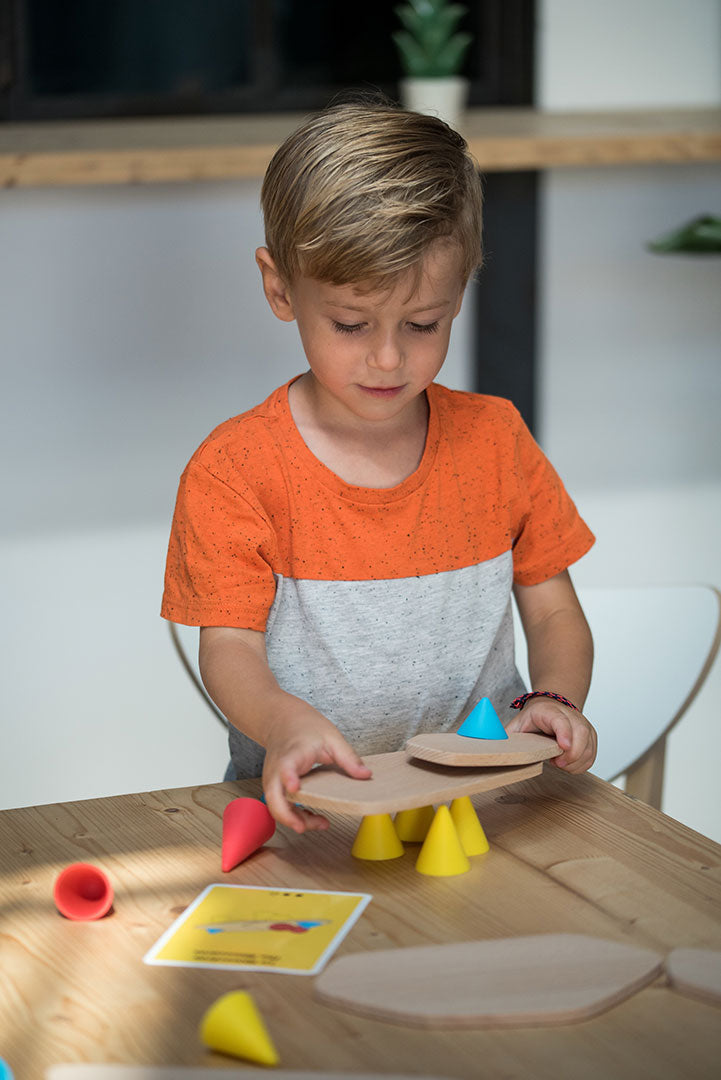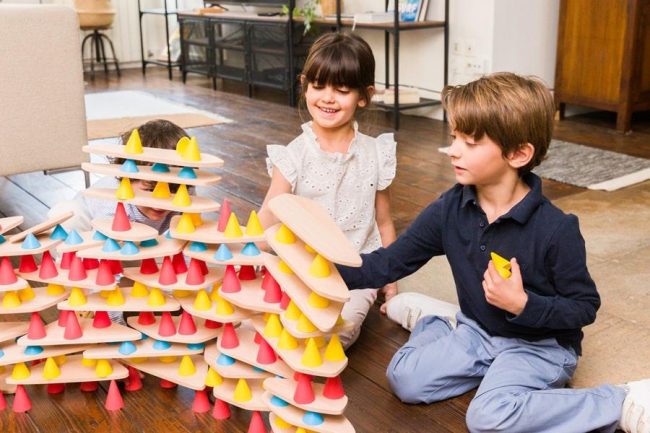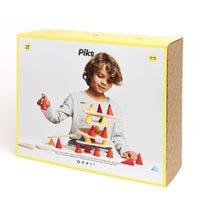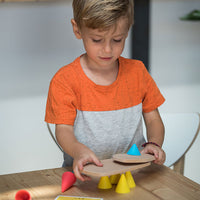 Piks - Education Kit - 128pc
A special Education Kit from our Piks game!
Real educational tool, this kit is ideal for nursery and / or primary schools, educational centres, Piks enthusiasts and large families.
It consists of 32 natural solid wood boards, 96 non-toxic silicone cones, a set of 24 creative cards and a natural cotton bag.
Designed in collaboration with early childhood professionals and drawing inspiration from research and alternative solutions to attention and concentration disorders, Piks is an educational game that allows you to develop many skills:
fine motor skills, concentration, esteem self, imagination, creativity…
There are 4 possibilities of play:
Free play: the child can give free rein to his imagination by making a construction using cones and boards as he sees fit.
The figurative game: the goal is to make figures that can be invented by the child or present on creative Piks cards (ex: frog, shark, snail …)
The Piks tower: the goal is to create the tallest tower without dropping a single piece!
The Battle of Piks: The goal is to make the tallest tower possible. Each player must take turns placing a floor without dropping the structure!
This educational game is intended for children from 3 years old or more.
The little extra: It comes with 2 coton bags, perfect for easy storage!
Piks Education Kit includes 128 pieces:
96 × silicone cones (non-toxic)
32 × beech planks (solid wood)
1 instruction booklet (including examples of Creative Cards)
1 set of creative Piks cards
2 x natural cotton bags
Ages 3-12