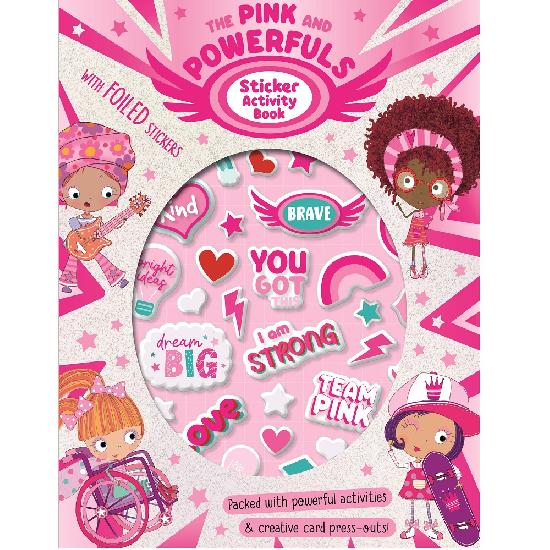 Pink and Powerfuls Sticker Activity Book
Get to know how pink and powerful you can be! Discover mini missions and activities based on different empowering qualities. With creative card press-outs and foiled stickers, this book is designed to build confidence and self-awareness. By Lara Ede. For ages 5+.
86 page paperback includes 20 pp card and 1 sheet of foiled stickers. Measures approx. 11 x 8.5 x 0.4 inches.