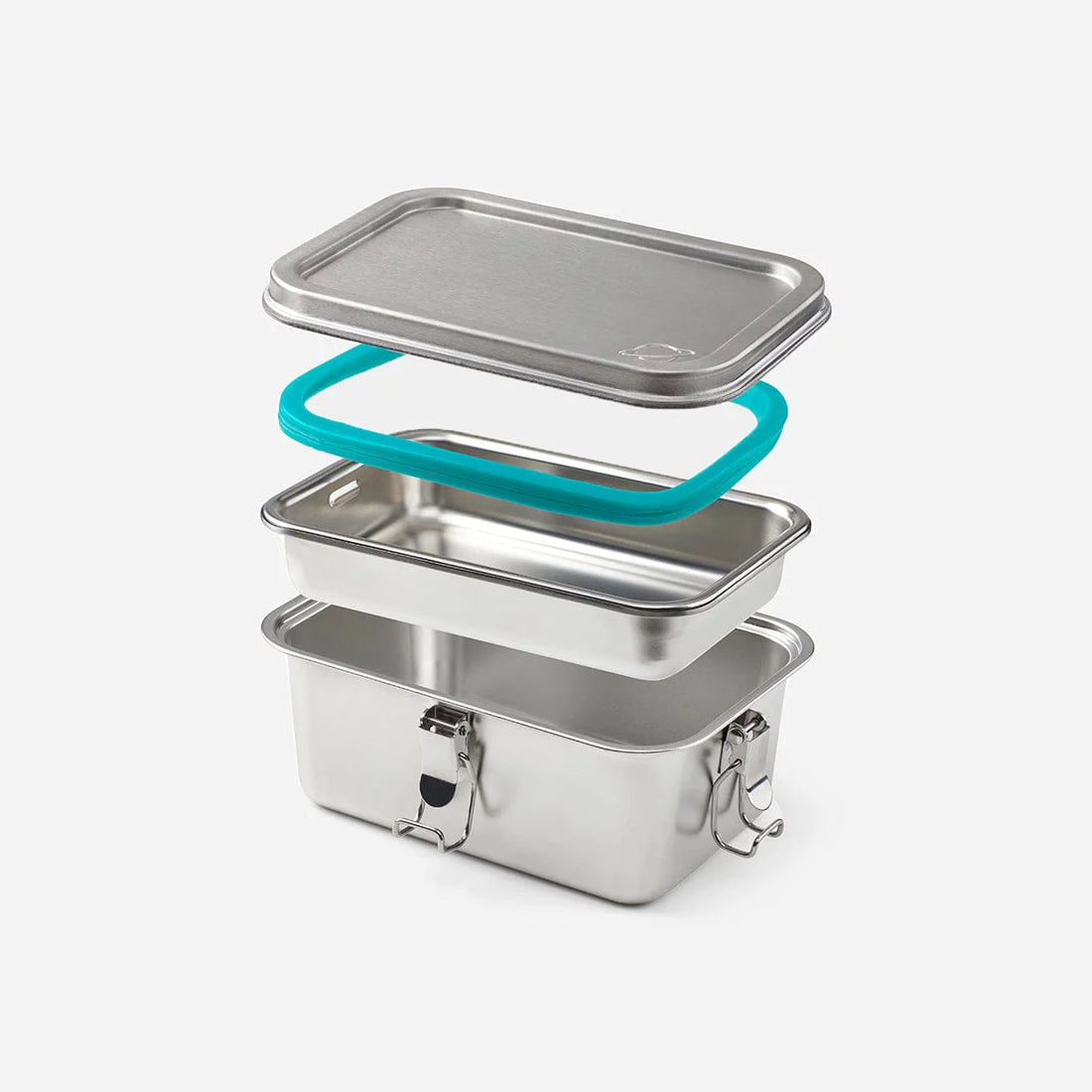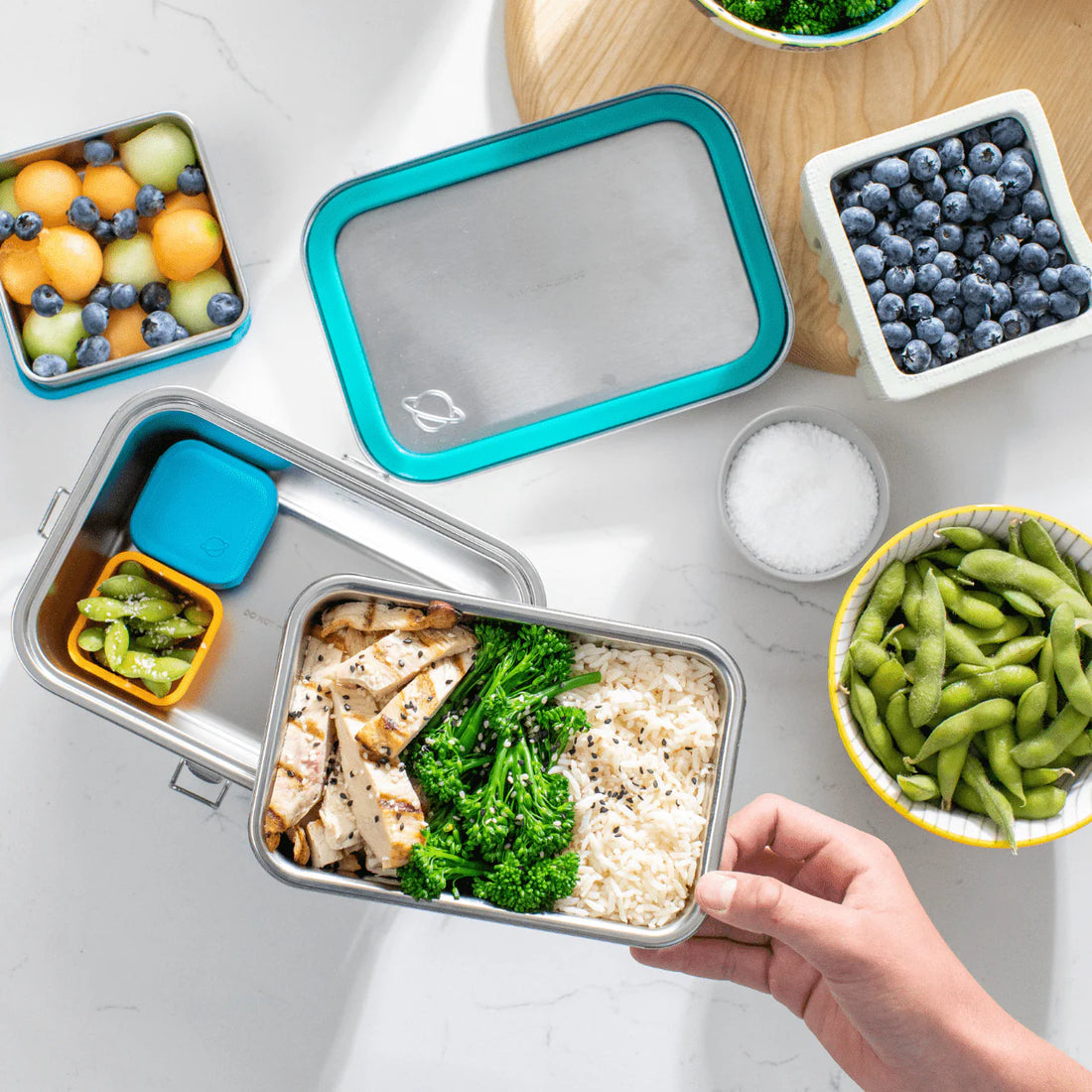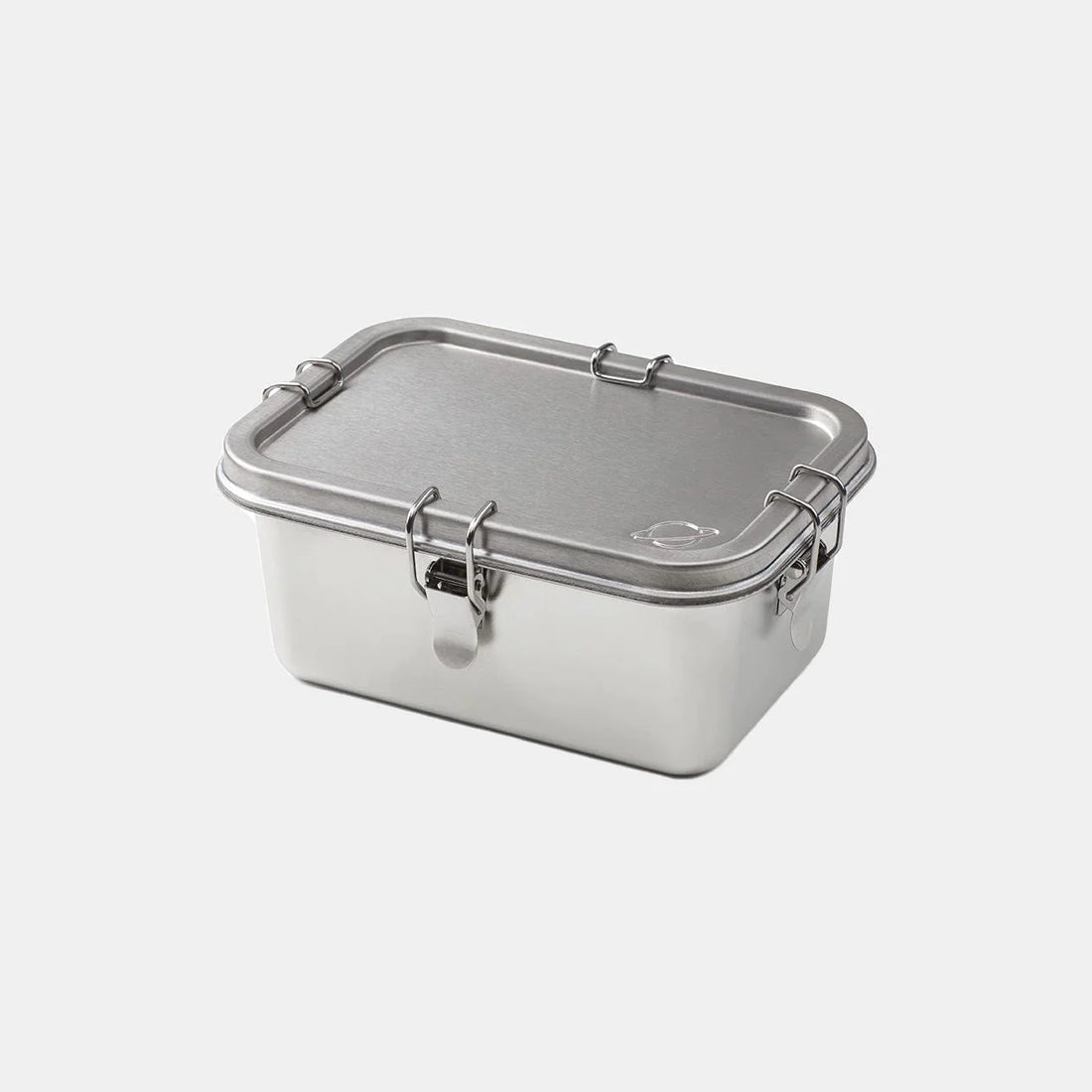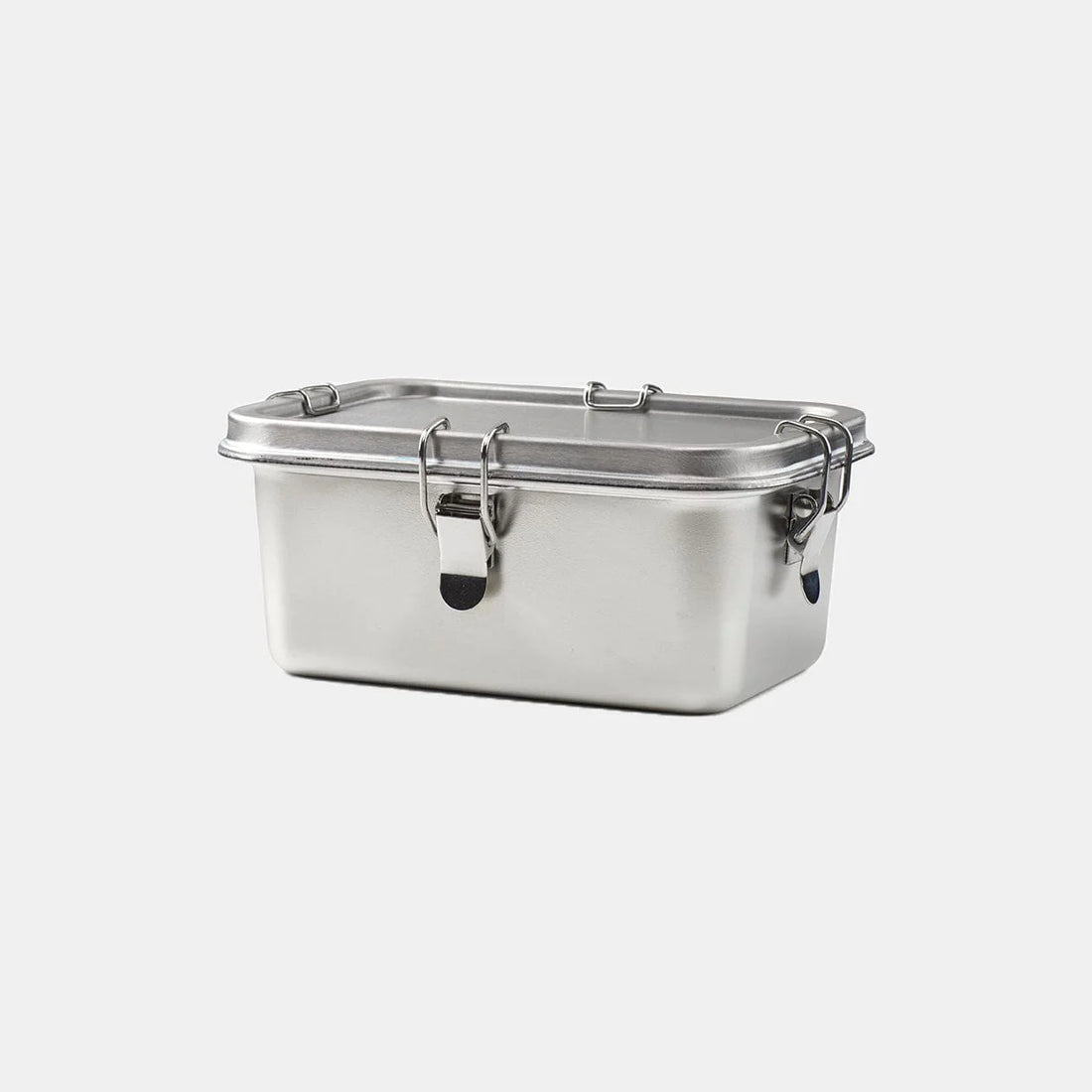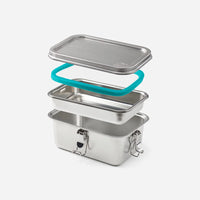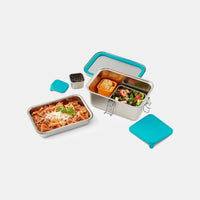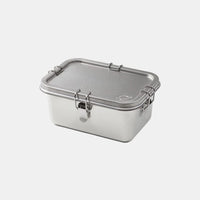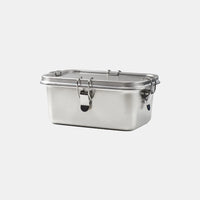 Explorer Leakproof Lunchbox
PlanetBox's first stackable, leakproof, stainless steel lunchbox perfect for adults and bigger appetites - with a microwave safe tray for enjoying a hot lunch!
The removable tray creates two tiers for keeping food separate while the silicone seal ensures food and leaky things stay contained.
Use PlanetBox magnets on the magnetic lid to style it up your way!
Carry it with ease in a Lunch Tote or Sack bag.
• Magnetic lid
• Made of food grade 304 and 430 stainless steel and LFGB silicone
• Free from BPA, phthalates, and other harmful chemicals
• Best for kids 12+ and adults
• Compatible with Rover Dippers and Pods
• Compatible with Lunch Tote Bag and Lunch Sack
• Tray is included
• Dippers and Pods are sold separately
• Capacity: 4.8 cups of food | Tray holds 2.5 cups.
• Weight: 19.2 oz/1.2 lbs
• Dimensions: 3.3 x 5.4 x 7.7 in
• Materials: 304 stainless steel and LFGB silicone
• Includes: One Explorer Leak Proof Lunchbox with tray (Dippers and Pods are sold separately)
• Dishwasher safe
• Do not wash with magnets attached
• Only the removable tray is microwave and oven safe
• Do not put other pieces in the microwave
• Do not microwave with other microwave safe stainless steel items