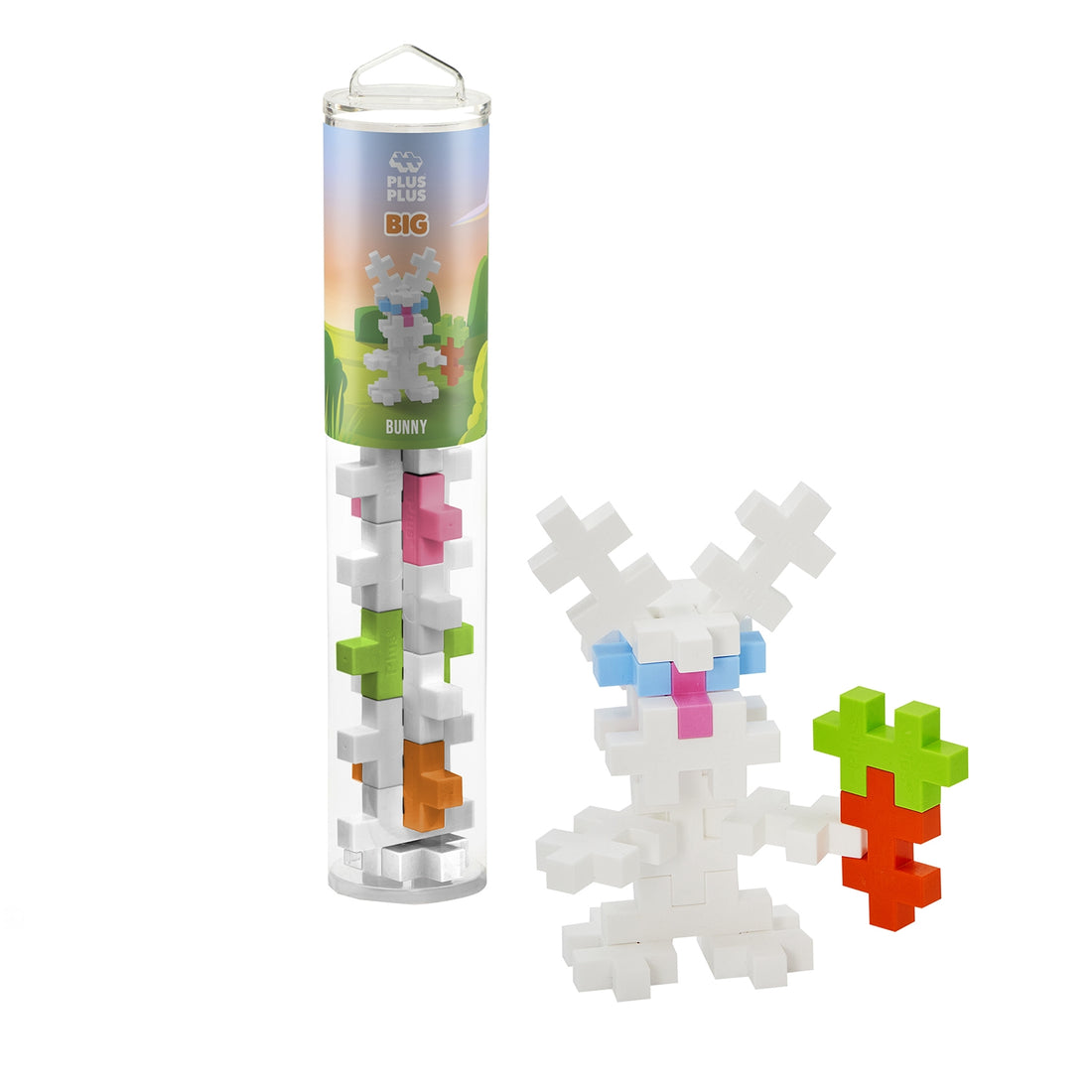 Plus Plus Big Tube - 15 pieces
Plus-Plus is one shape with endless possibilities!
The BIG size is perfect for smaller hands or bigger ideas.
Kids will learn to create in 2D or 3D, encouraging open-ended, creative play.
It's a perfect STEM toy to develop fine motor skills, focus and patience.
Plus-Plus is made in Denmark in their own zero-plastic-waste factory powered by renewable energy.
15 BIG Basic color pieces (Red, Blue, Orange, Yellow, Purple, Green, Black)
15 BIG Neon color pieces (Neon Pink, Neon Blue, Neon Yellow, Neon Orange, Neon Green, Transparent)
15 BIG Pastel color pieces (Pastel Pink, Pastel Purple, Pastel Green, Pastel Blue, Pastel Yellow, White)