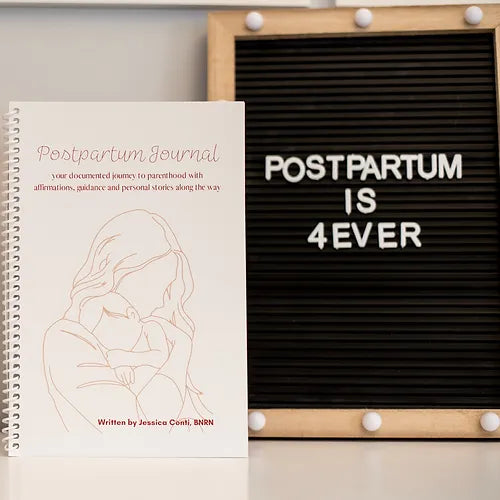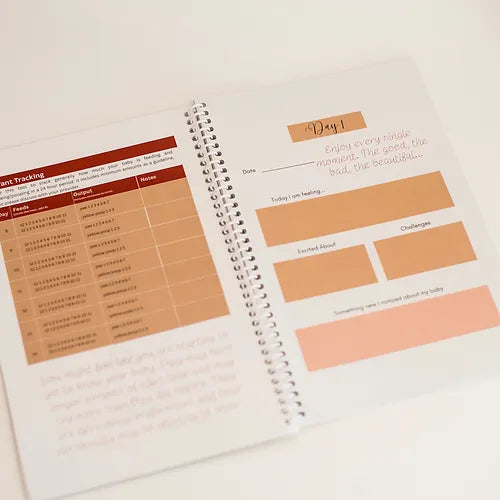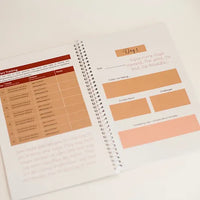 Becoming a parent is HUGE! The postpartum journal is a tool used to help you journal through one of the most transitional times of your life.
There is a newborn tracking document to track infant's intake and output and a postpartum recovery tracking document to track your recovery progress.
This journal contains guided questions, inspirational quotes and educational content to get you through the first 6 weeks of parenthood.
It also includes two guest writers' contributions related to their respective fields and educational content for the start of your parenthood journey. 
Each book also includes place cards and a sheet of postpartum stickers to place throughout the book.
This is a great gift for a first time parent!