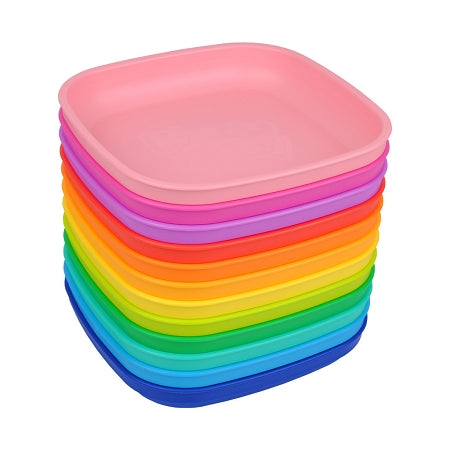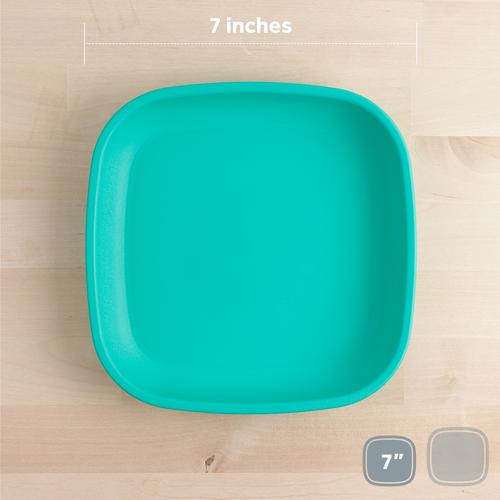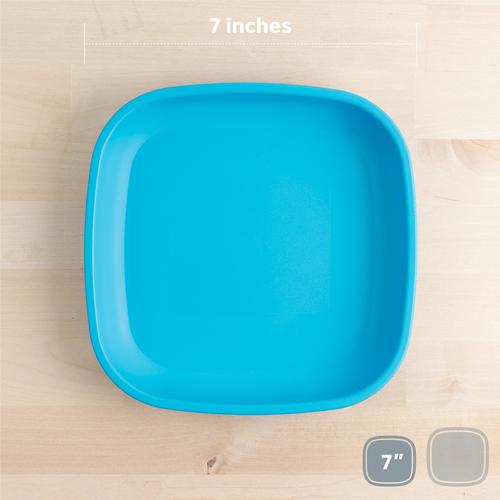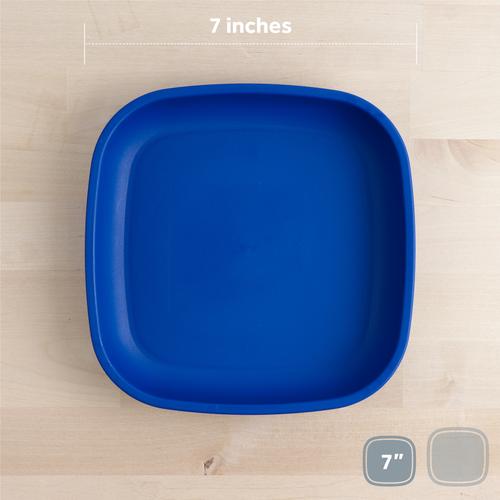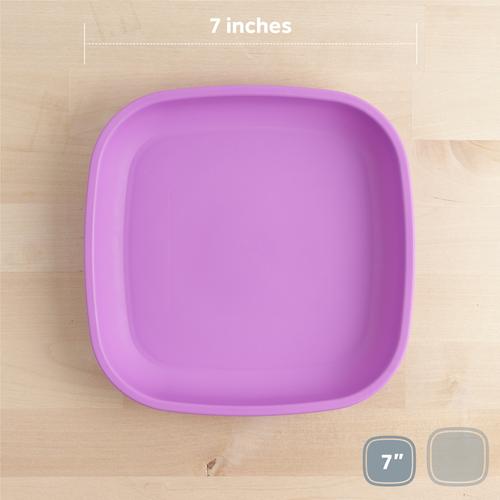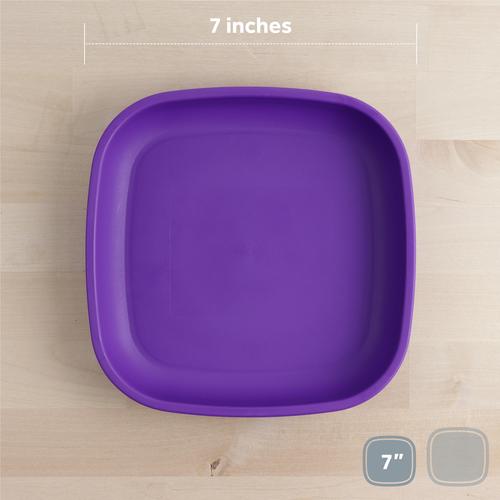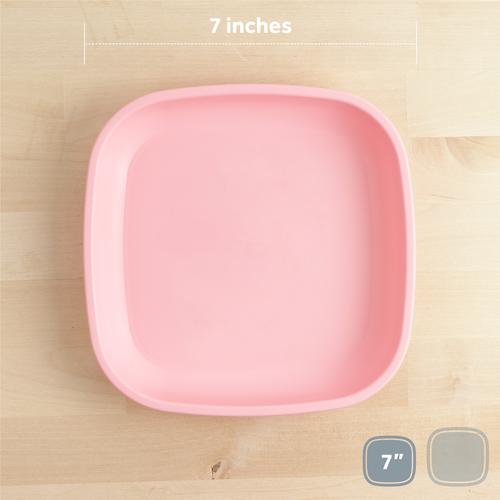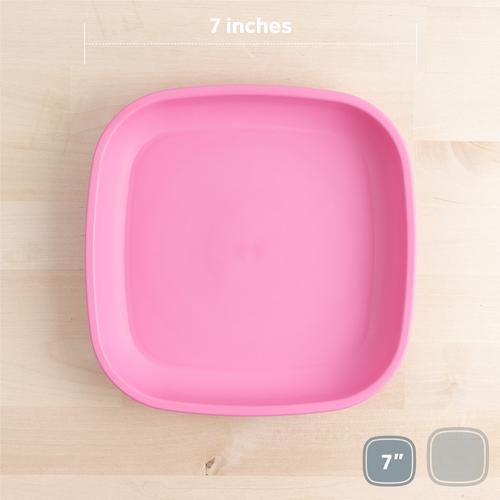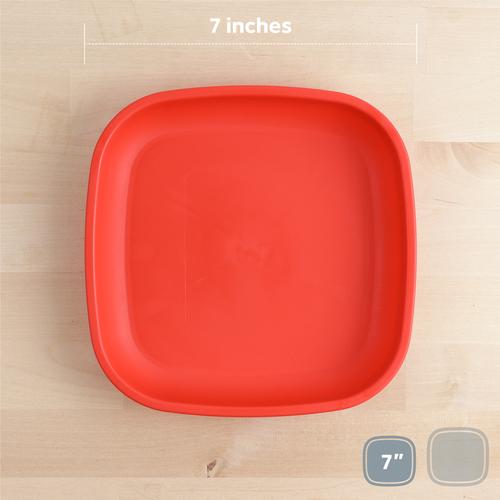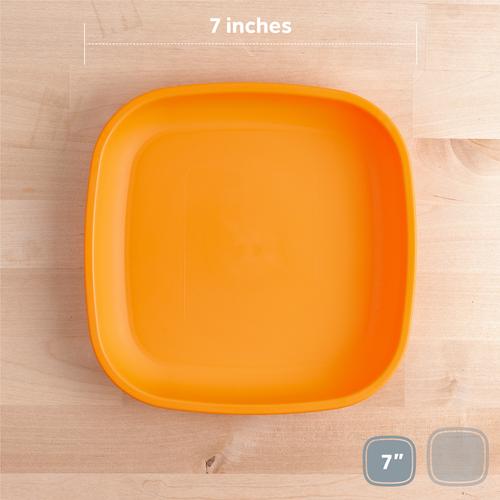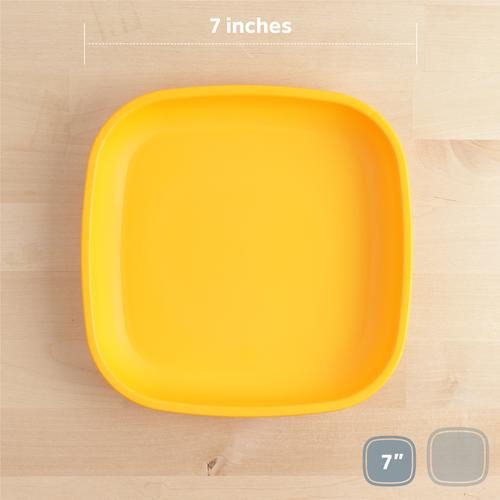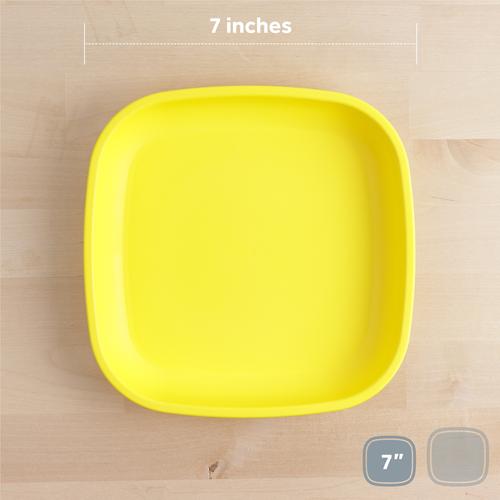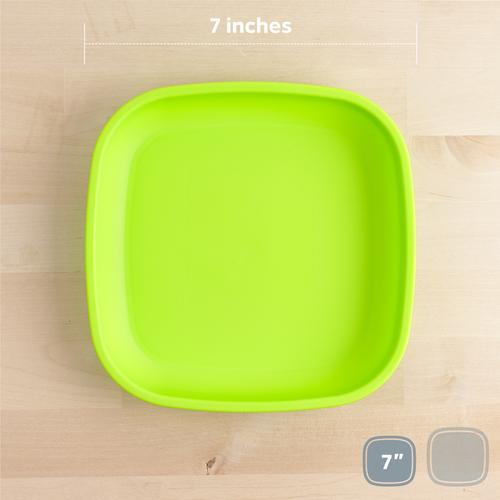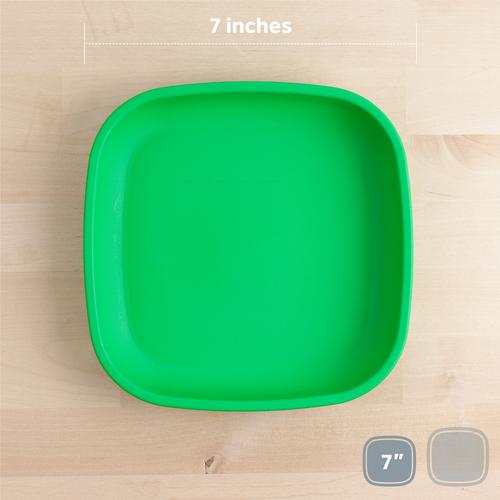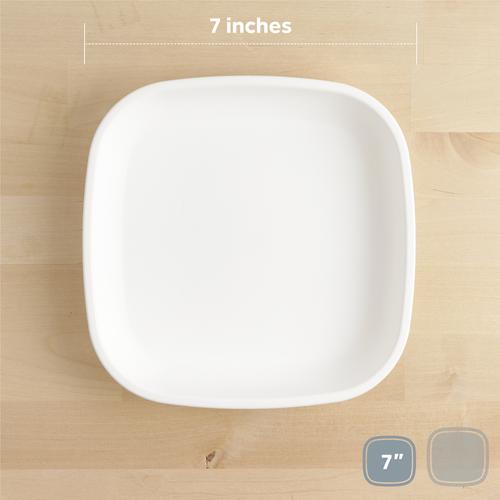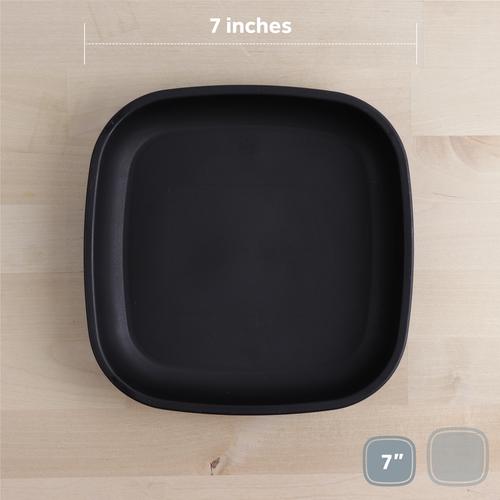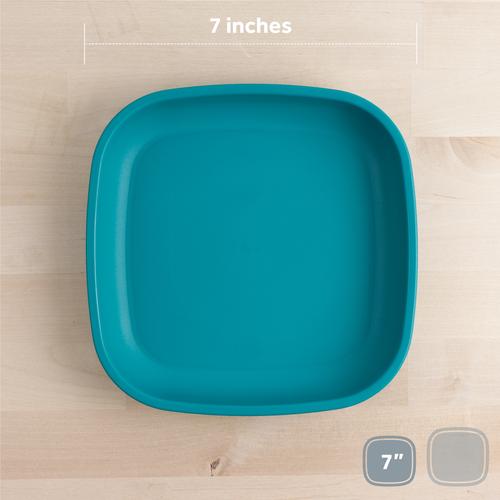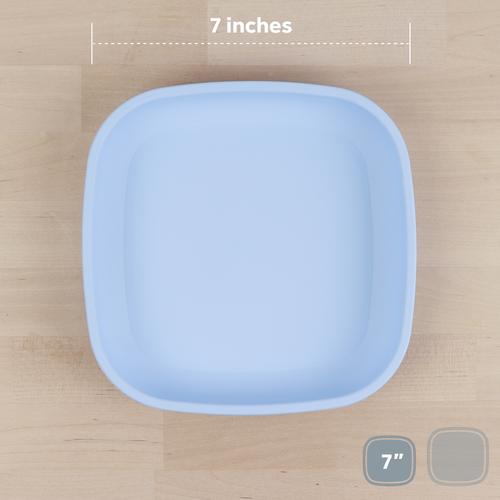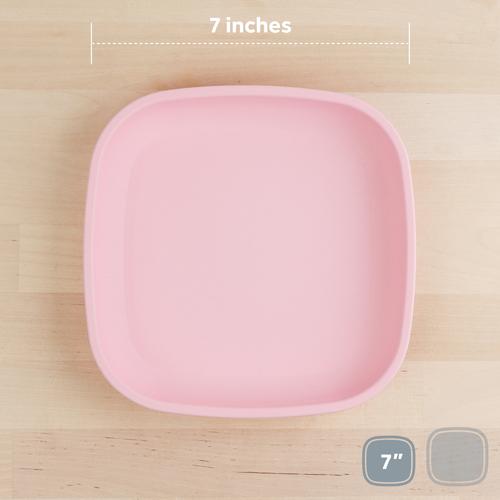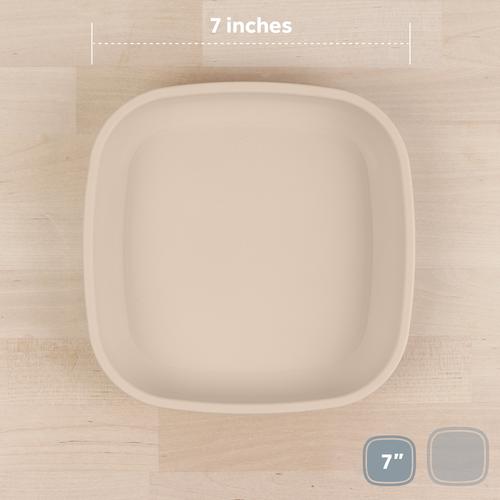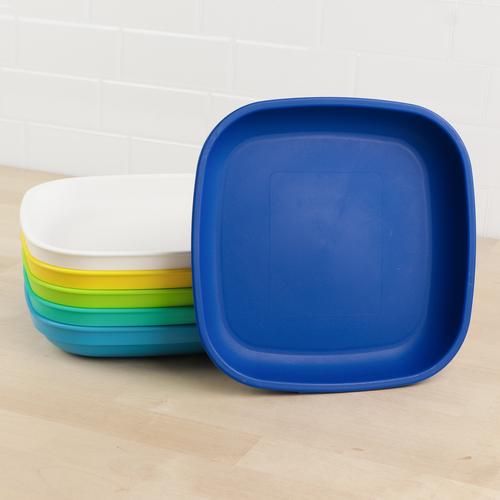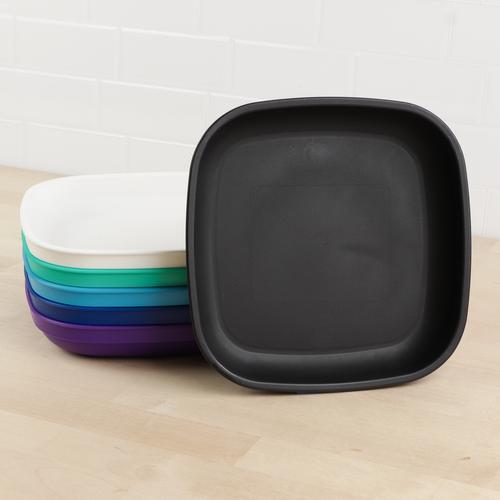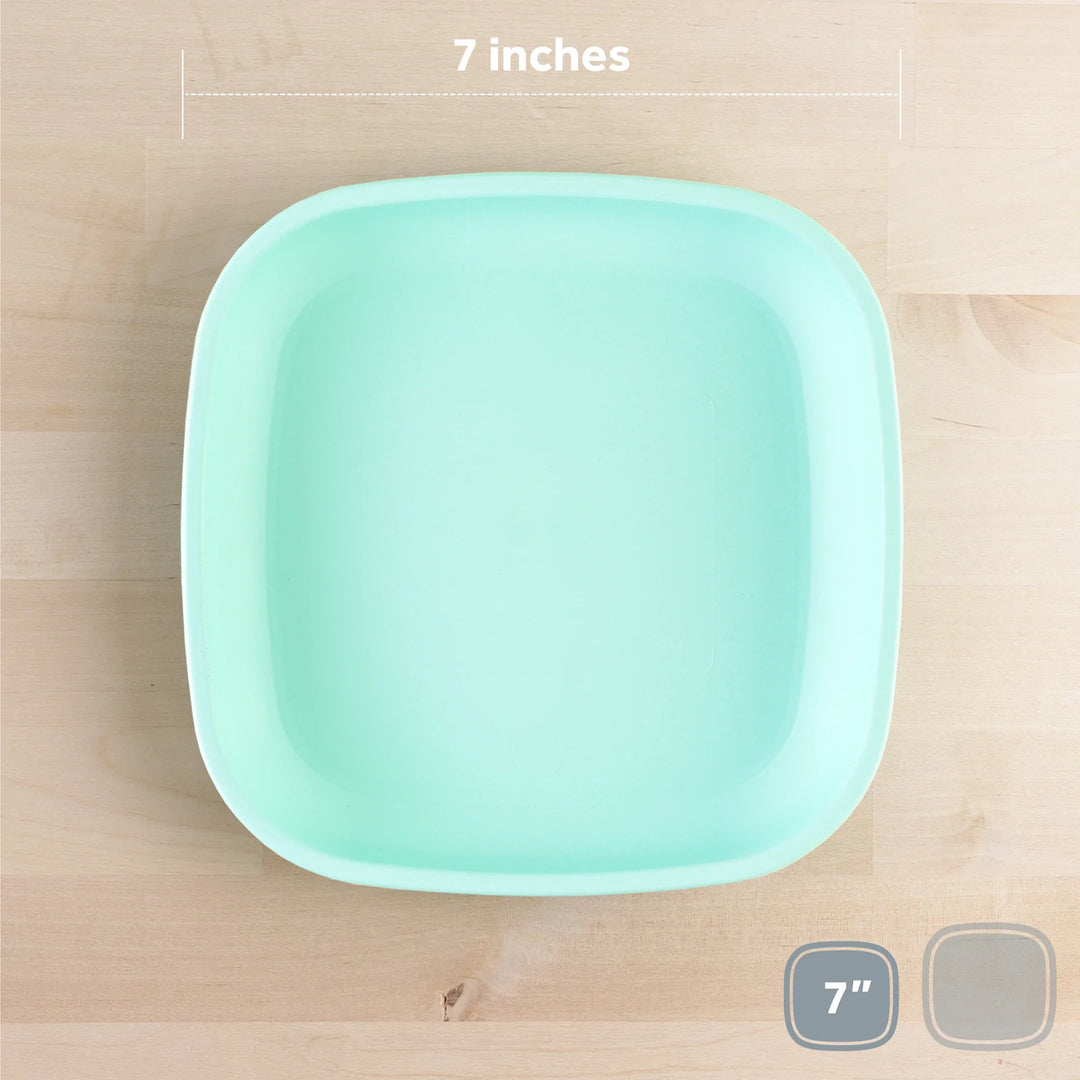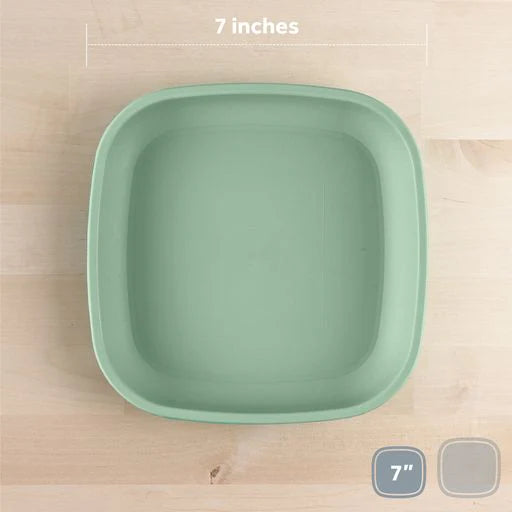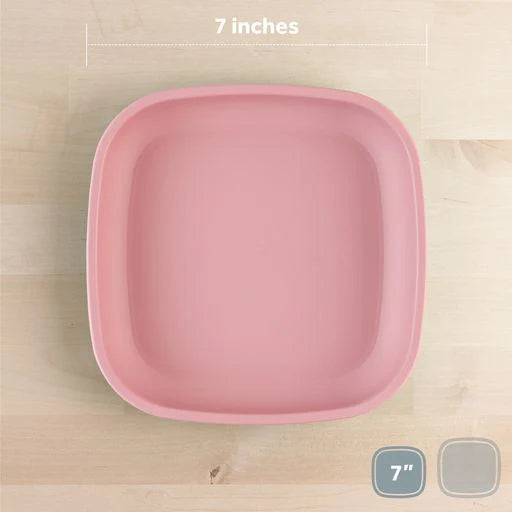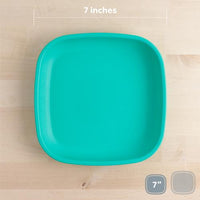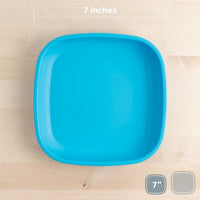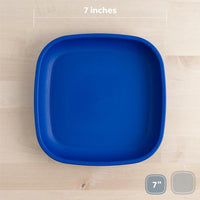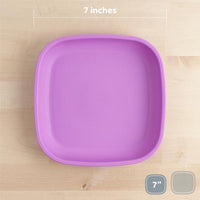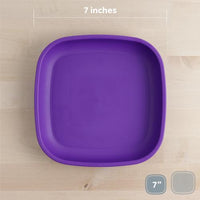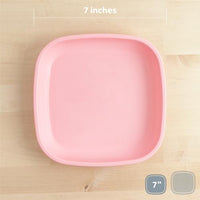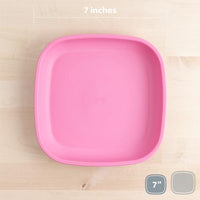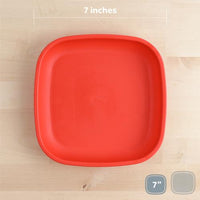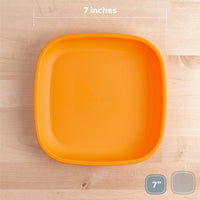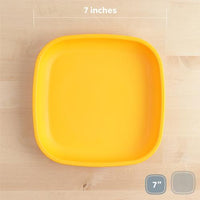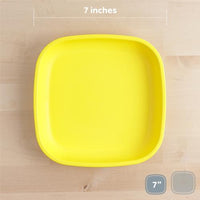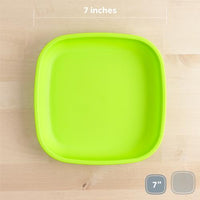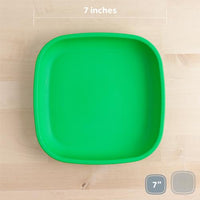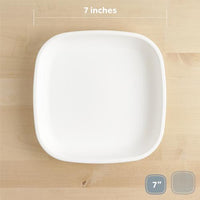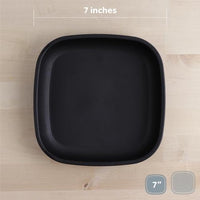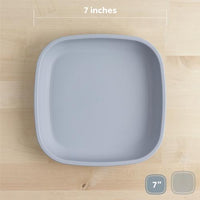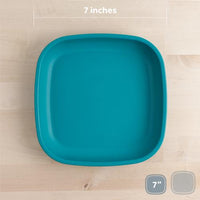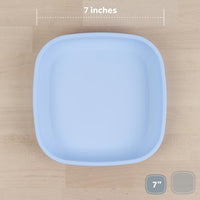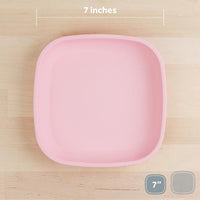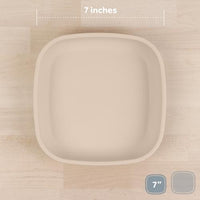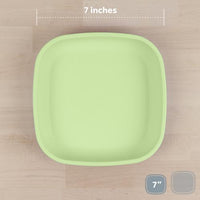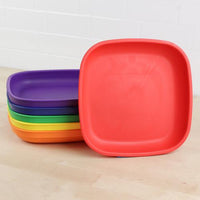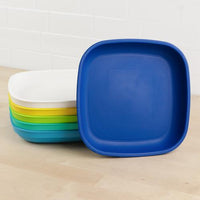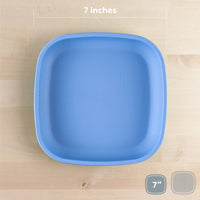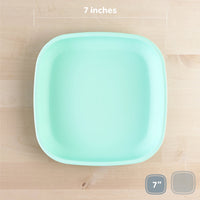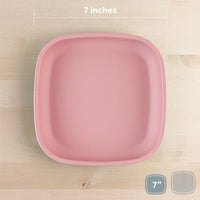 From infants and toddlers learning to feed themselves to big kids and adults, Re-Play's flat plates are perfect for small meals, appetizers, and treats!
The flat plate's deep walls are perfect for little ones to scoop food while the rest stays on the plate.
Mix and match plates with our utensils, cups, and bowls to create a vibrant tableware set.
• Made in the USA from repurposed Polypropylene (water bottle material) that are safe for food contact
• Made with deep sides
• Stackable for easy storage
• Stacks with 7" divided plates and 9" flat plates
• BPA/BPS, melamine, and surface coating free
• Contents: one flat plate
• Age range: 9 months and up
• Dimensions: 7.375" x 7.375" x 1.25"
• Dishwasher safe
• Microwave safe in 20 second intervals
• Microwave may cause staining
• Red sauces and certain foods can stain plastic - it is recommended to wash with a grease cutting dish soap, like Dawn, immediately after use
• Should you develop a tough stain, it is recommended to mix baking soda and vinegar into a paste and use a good scrubbing tool with grit