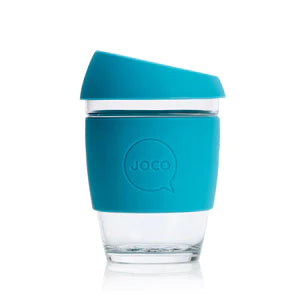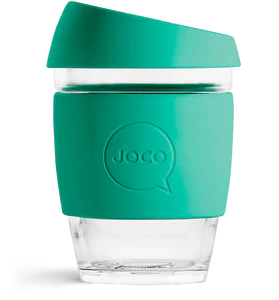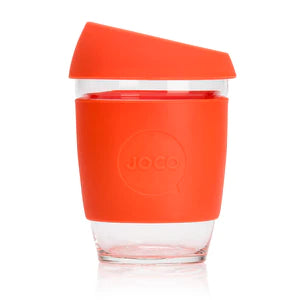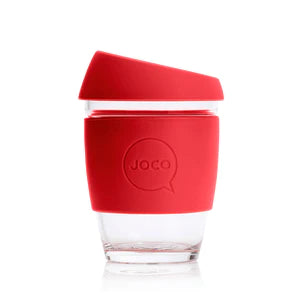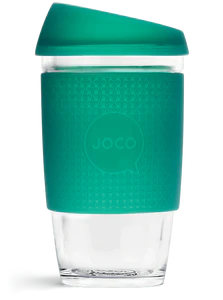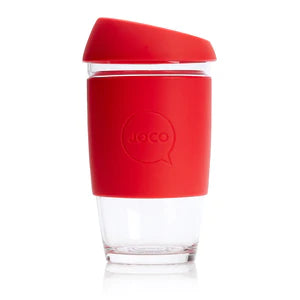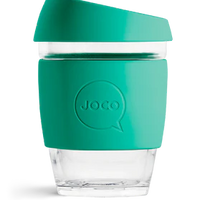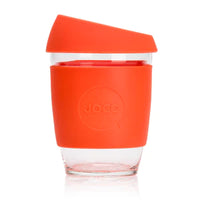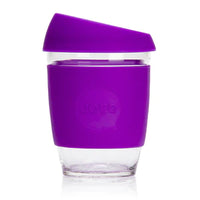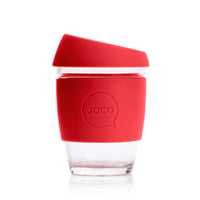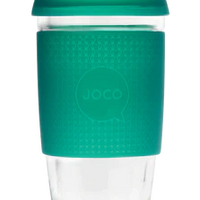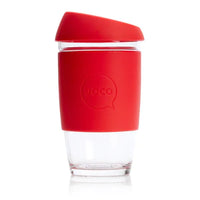 Made from high quality, non-porous borosilicate glass, the Joco cup is a ridiculously stylish and smart solution to enjoying your everyday brew without beating up your taste buds or Mother Nature.
Every Joco glass cup is microwave and dishwasher safe, free of chemical nasties and modelled after standard disposable cup sizes. This makes them your barista and the natural environment's new best friend.
The reusable Joco Cup is Artisan blown from thermal shock resistant borosilicate glass and features a medical grade silicone lid and sleeve. Refuse all plastic and enhance your coffee ritual. 100% plastic-free, certified non-toxic, antibacterial, microwave & dishwasher safe.
• Made From Non-Porous Borosilicate Glass
• Anti-Splash Ergonomic Lid
• Thermal Silicone Sleeve
• Dishwasher & Microwave Safe
• BPA, Lead & Cadmium Free plus Food Grade Safe
• LFGB, Reach & FDA compliant
• Dimensions
12oz - 5" x 3.4" x 3.4"
16oz - 6" x 3.4" x 3.4"
• Every part of the JOCO cup is dishwasher safe
• Place all parts of the cup on the top rack of the dishwasher. Otherwise, play it safe and go with a classic hand wash.

• Sleeves may be slippery when wet or when heated to high temperatures. Ensure all components are dry before use.

• All JOCO cup components are microwave safe.
• Remove the lid before reheating any liquids, and check the temperature before drinking.

• JOCO silicone is a non porous material so unlike plastic it won't absorb stains, odours or bacteria.
• If you do find a mark or a smell, this will just be on the surface.
• If general washing does not remove this, you can use some bicarbonate soda in hot water to remove .