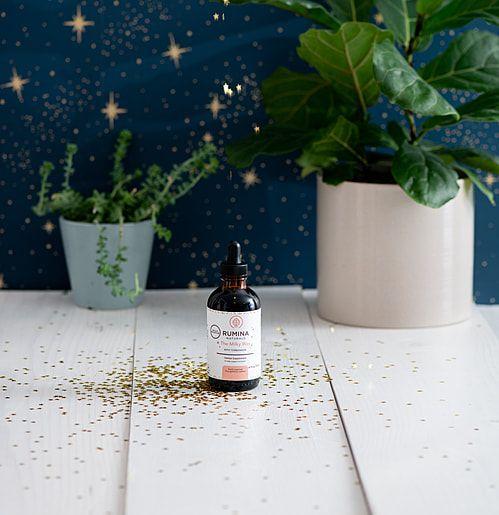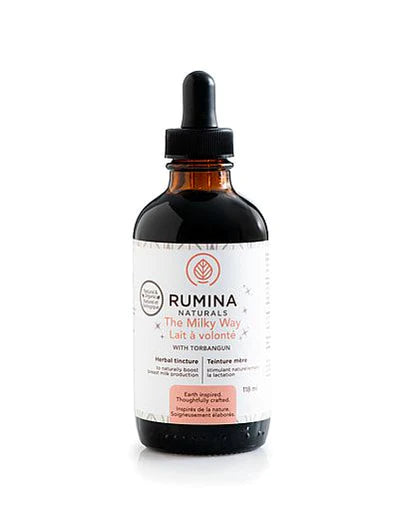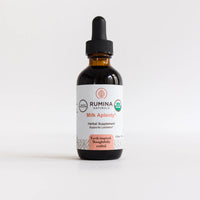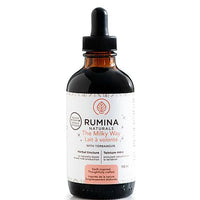 Rumina Naturals - The Milky Way
A unique herbal blend of traditional herbs used to promote the production of breast milk.
The Milky Way blend of herbs is unlike any other lactation formula available. 
Rumina Naturals uses a therapeutic dose of Torbangun, Moringa and Blessed Thistle to create a powerhouse tincture. Torgangun has been used for hundreds of years to support lactation in the Bataknese culture in Indonesia. More recently, modern research has helped to provide further evidence that this traditional herb can increase breast milk supply in lactating women. https://www.ncbi.nlm.nih.gov/pubmed/16672214
This tincture can be used alone or in combination with any of our other tinctures. A tincture is the most effective delivery of herbs to ensure maximum absorption.
There aren't any added fillers, flavours or sweeteners so even though it may not taste the best you know you're only getting what you need! You've got this, Mama!
• Nutrient dense, traditional tincture to increase production of breast milk
• Completely safe for nursing moms
• Features fully therapeutic doses of Torbangun, Moringa and Blessed Thistle
• This product is not Halal - contains alcohol
Blessed thistle (Cnicus benedictus, Herb top)* 0.5 ml (1:1, QCE 500 mg), Moringa (Moringa oleifera, Leaf)* 0.5 ml (1:2, QCE 250 mg), Indian-borage/Torbangun (Plectranthus amboinicus, Leaf) 1 ml (1:1, QCE 1 g), Sugar Cane Alcohol*, Water

* Organic ingredient.
• Lactation support for low milk supply
• A blended herbal tincture to naturally promote the production and flow of breast milk- featuring Torbangun