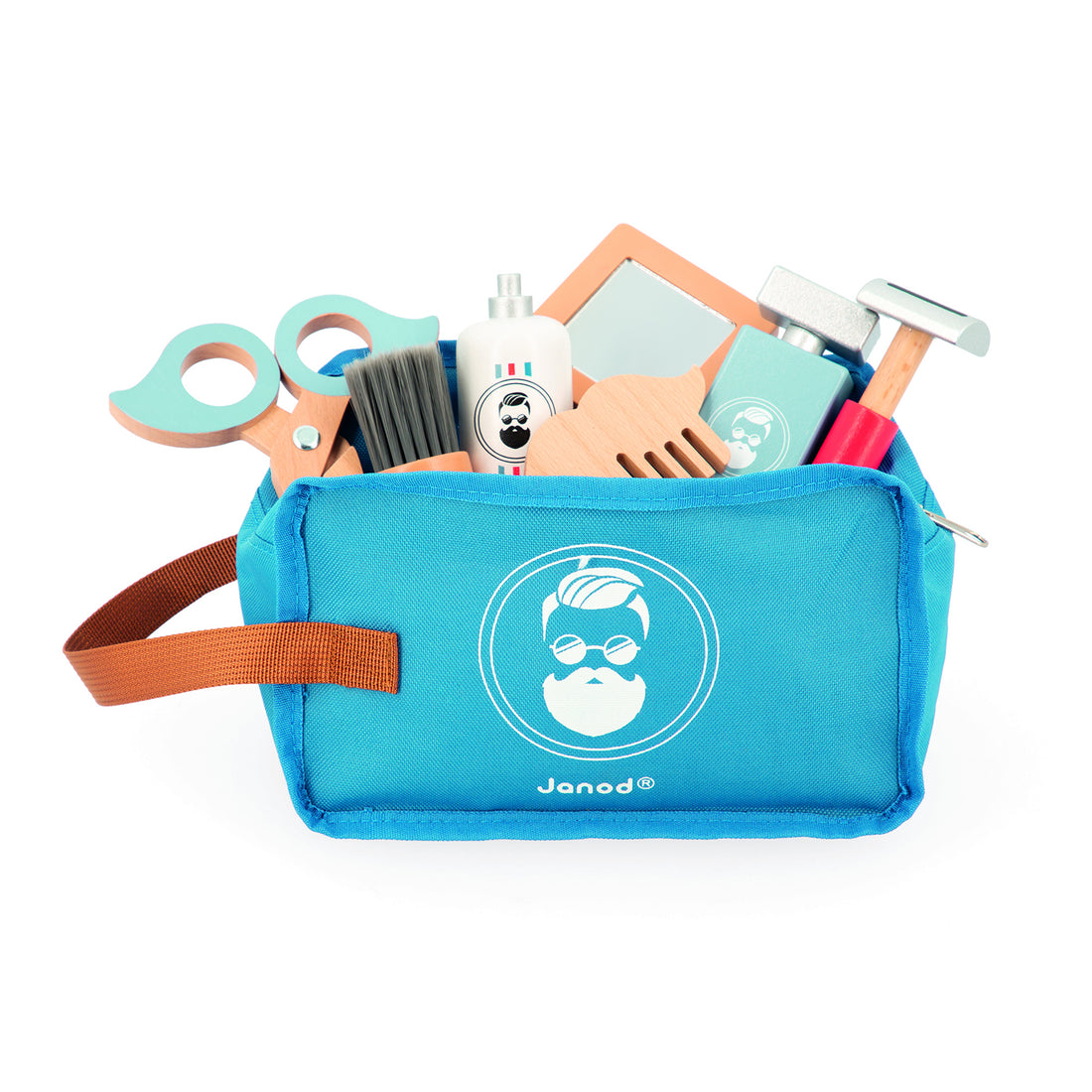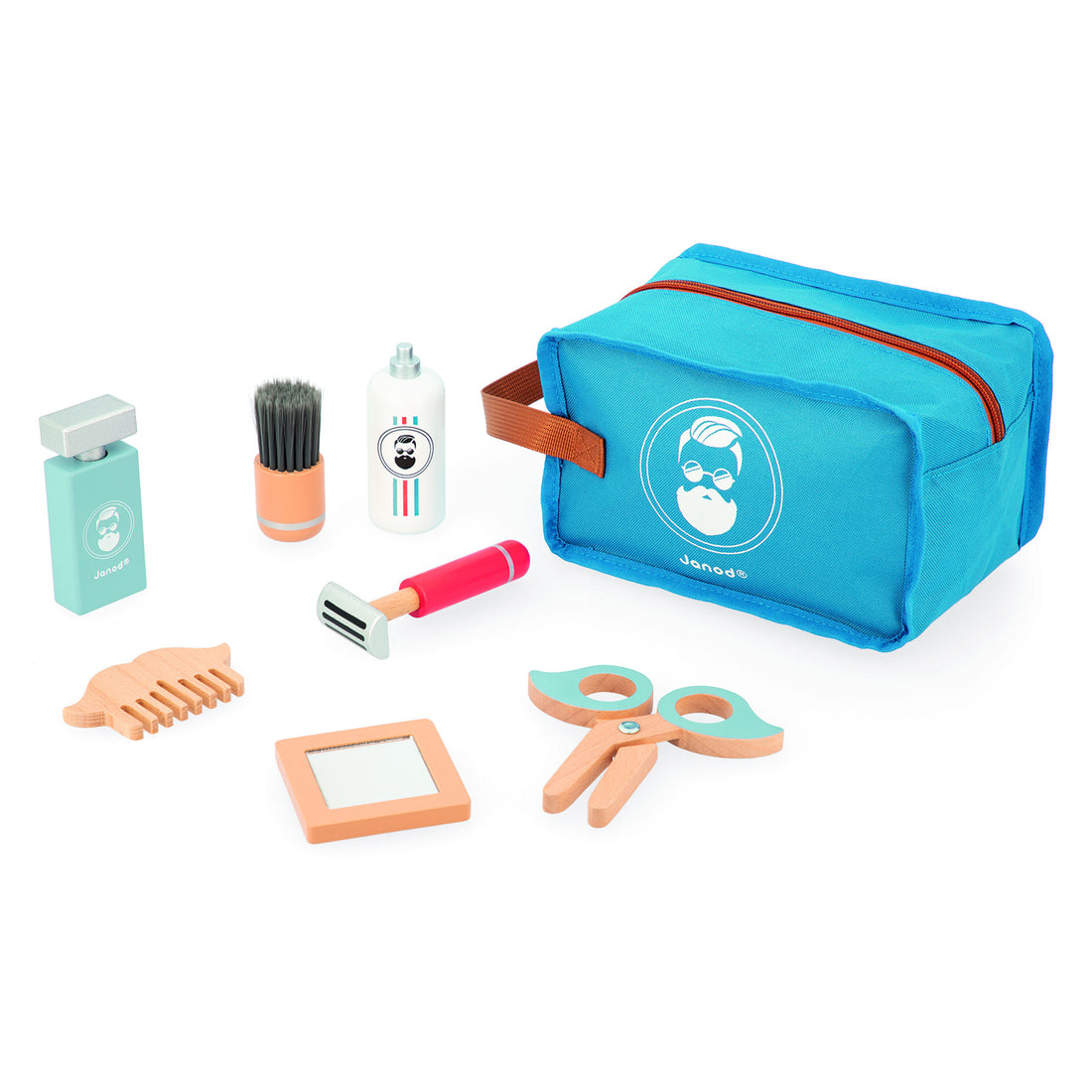 A little trim? A little off the sides? Sit down and let your barber in the making take care of you with their very own shaving kid from Janod.
Children love to imitate older ones who use their shaving kits to get ready and look great.
This set contains a whole panoply of stylish accessories that perfectly imitate hairdresser/barber equipment: a shaving brush and shaving foam for the face, a razor, a comb for the beard or the hair, hilarious scissors, a mirror to admire one's handiwork and an aftershave to add the finishing touch!
All the accessories are stored in a very practical bag that can be carried everywhere.
With this wooden set, children aged 3 years and up will be able to familiarize themselves with the notion of "taking care of yourself", yet do so in a fun way and by using their own accessories.

• Dimensions: 20 x 12 x 12,5 cm (7.9 x 4.7 x 4.9")
• Material(s): Wood (plywood and MDF)
• Case with a zipper and 2 fabric handles for easy transportation