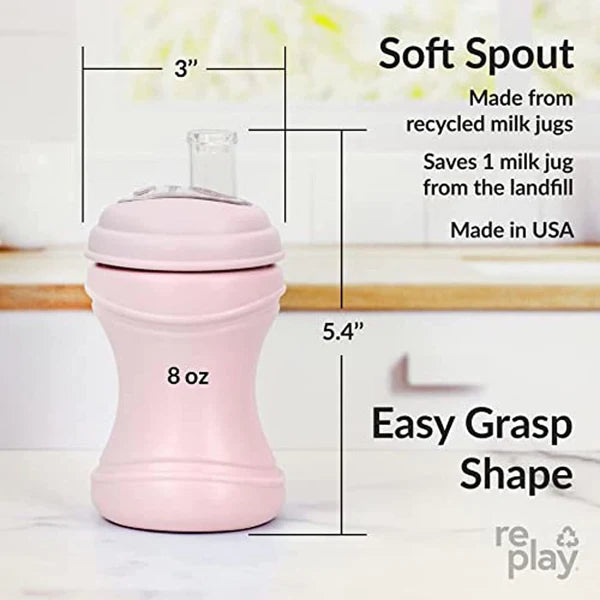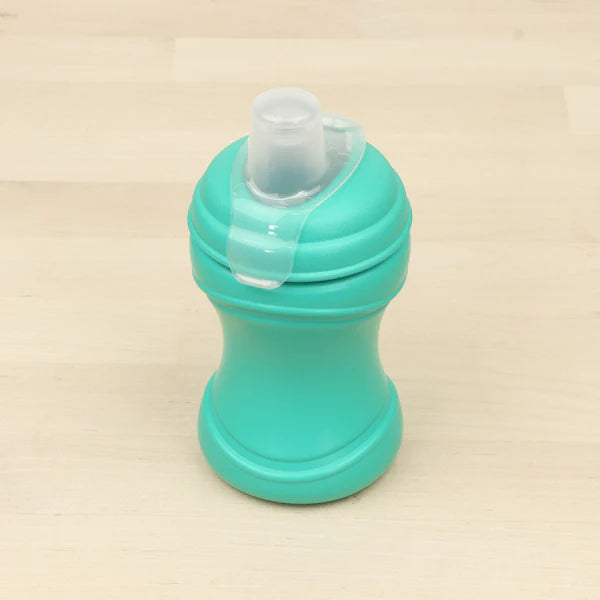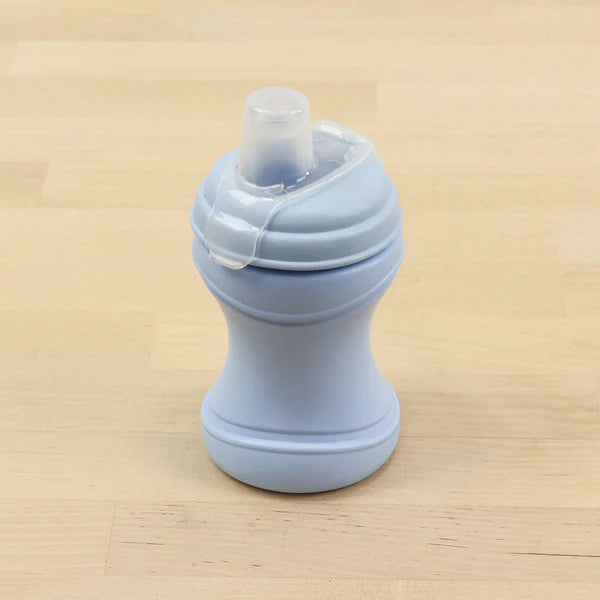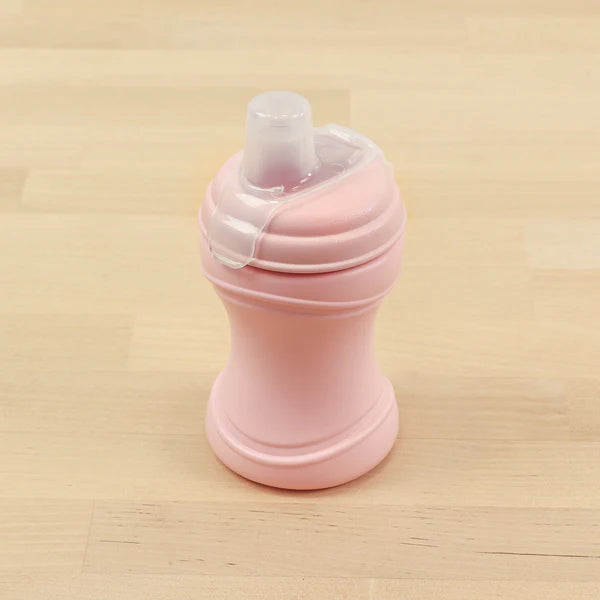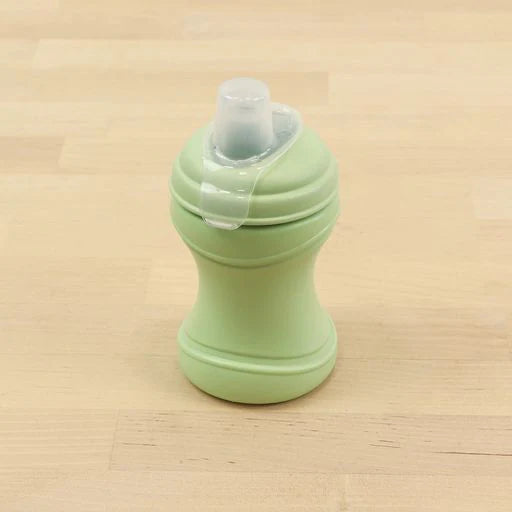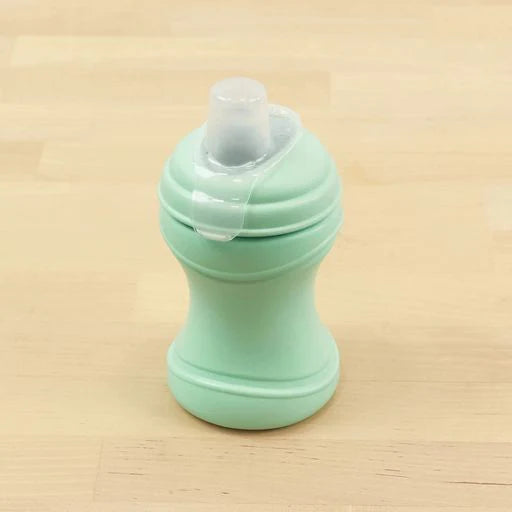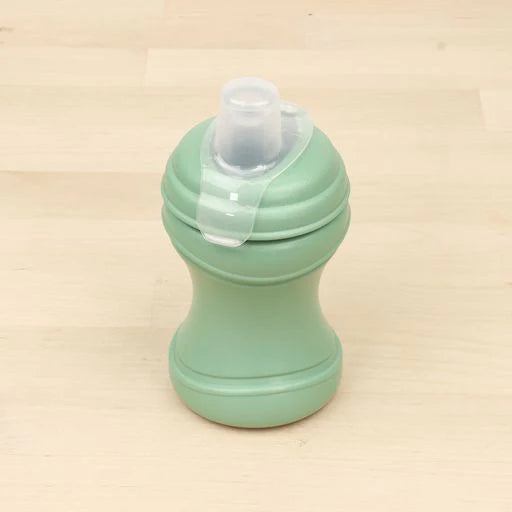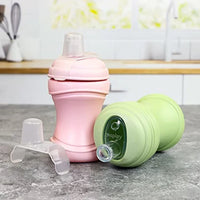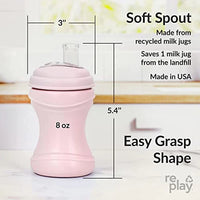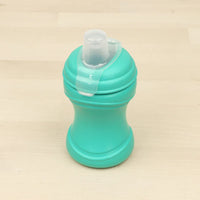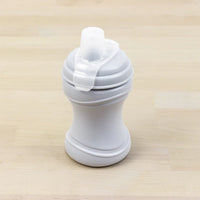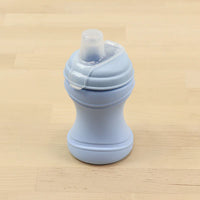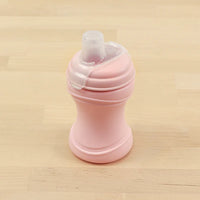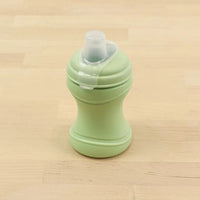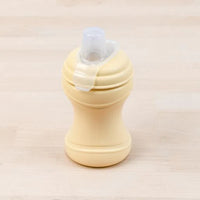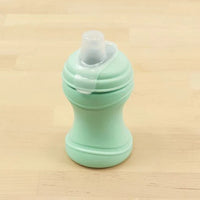 RePlay Soft Spout Sippy Cup
Re-Play's Soft Spout Cups are the perfect transition cup for infants and toddlers.
Re-Play has retooled these cups to make them better than ever.
The smaller, hourglass-shaped cup makes them easy to hold and harder to tip.
It includes a leak-resistant, one-piece, easy-to-clean Crystal Clear Silicone Spout.
To top it off,  a Protective Cap is included for easy travel and on-the-go drinking.

• Capacity: 8 oz
• Dimensions: 5.4" H x 3" W
• Soft Spout: Medical grade silicone
• Made from recycled milk jugs

• Soft Spout Assembly: Align spout with lid and pull spout up through lid
• Dishwasher safe
• Disassemble before washing
• Put small parts in basket