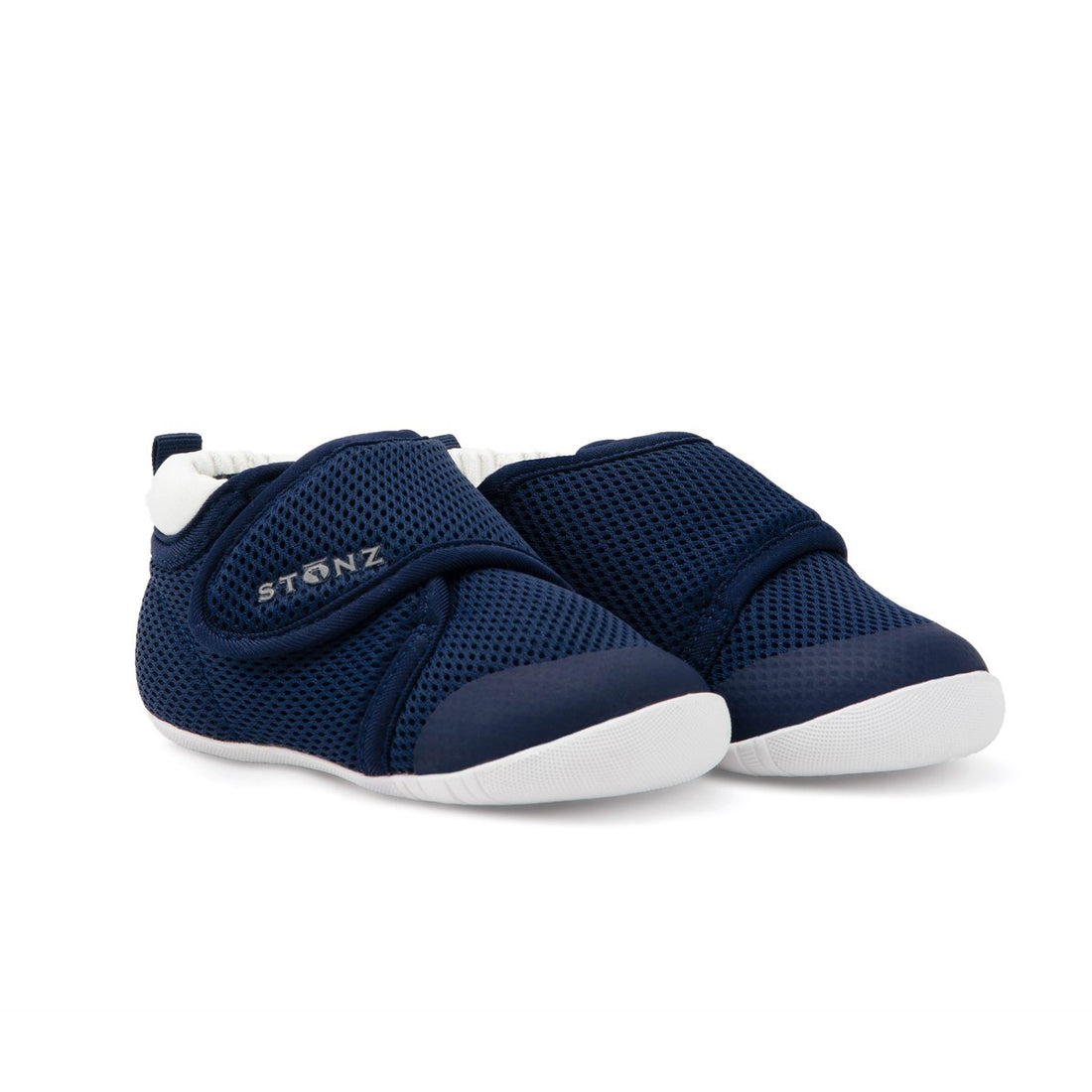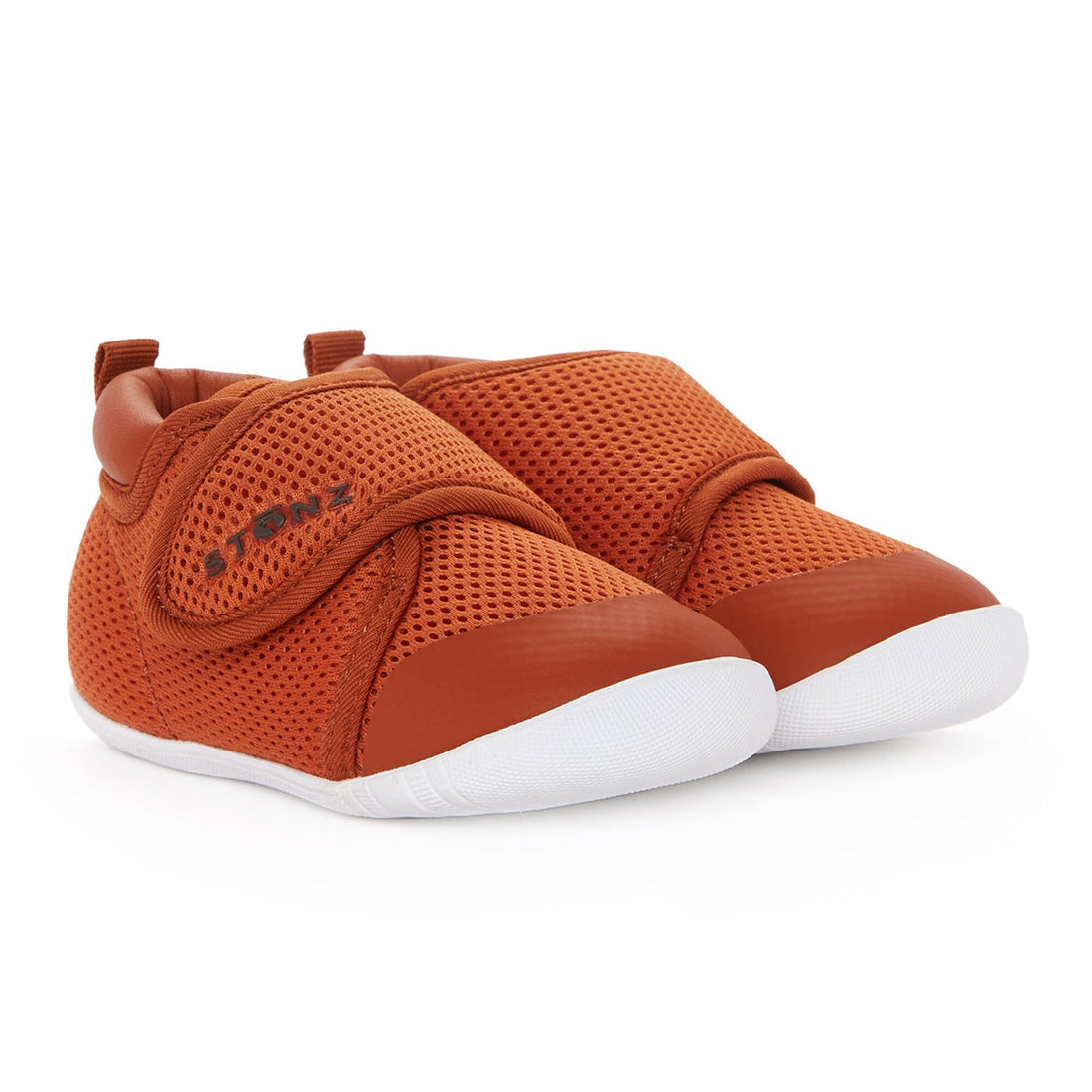 Help your baby walk faster and with confidence!
The Stonz Cruiser is a lightweight baby shoe scientifically designed to support early walking.
With sturdy ankle support and a flexible sole, this shoe will help your little one stand up and improve their balance.
Comfortable for them and easy for you, the wide opening of the Cruiser ensures you can slip them on and be out the door without the hassle; perfect for those hectic mornings.
With a little practice, they'll be walking, running and jumping in no time!
• Designed for walking: Lightweight and flexible sole bends at the 1/3 front of the foot to help with balance and foot movement, while the reinforced heel keeps your little one stable (so less boo-boos from falling!)

• Fits narrow and chunky feet: The wide opening and Velcro closure will make it so easy to take your little one out in no time, once you slide these on and adjust, they'll fit your baby perfectly (and stay on all day)

• Safe for early walkers: With a wide toe cap and a foot wrapping design, the Cruiser keeps their little toe beans protected from bumping around as they learn to walk

• No stinky feet over here!: The breathable mesh upper and hi-poly insole keep their feet dry and breathing even after a hot day in the park

• Safe for your child + the planet: Made from all-vegan and non-toxic materials, the cruiser keeps your child and the planet safe
• Outer: 95% Polyester, 5% elastane
• Sole: 100% Rubber
• Insole: 100% Hi-poly
• Vegan & Non-Toxic Materials
• Machine wash in cold water, on delicate cycle
• Tumble dry on delicate cycle with no heat