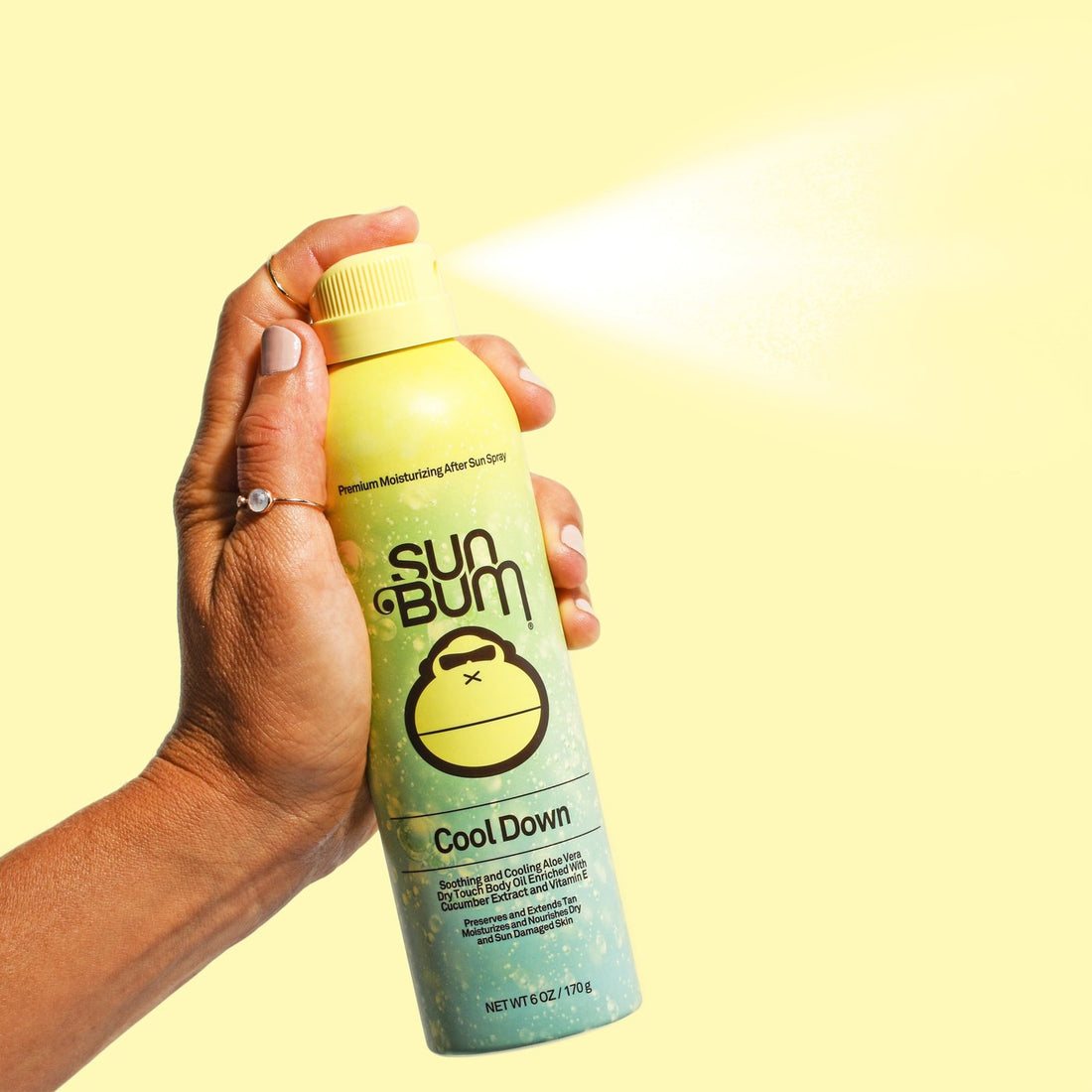 Sun Bum Cool Down Aloe Spray 6oz
After a long lazy day in the sun, your skin needs revitalization and hydration. Sun Bum's 'Cool Down' Spray is enriched with soothing Aloe and Vitamin E, providing an intense hydration to gently restore the skin's natural moisture balance. The continuous spray formula is quickly absorbed, leaving the skin smooth and soft.
Hypoallergenic, Reef Friendly / Oxybenzone Free & Octinoxate Free, Cruelty Free, Vegan, Paraben Free, Gluten Free, No CFCs, Propylene Glycol Free, Product of USA
Apply generously to all areas of the skin. Gently massage into any affected areas. For best results, apply right after sun burn occurs or before sun exposure. Reapply as frequently as you like.
Ethylhexyl Palmitate, Fragrance, Aloe Barbadensis Leaf Extract, Cucumis Sativus (Cucumber) Fruit Extract, Glycerin, Hydrolyzed Elastin, Matricaria Chamomilla (Chamomile / German Chamomile) Flower Oil, Helianthus Annuus (Sunflower) Seed Oil, Mineral Oil, Tocopheryl Acetate
Vitamin E: An antioxidant that helps to neutralize free radicals, which are the main cause of premature skin aging
Aloe Lotion: An emollient tropical extract that calms and soothes sensitive skin
Cucumber Extract