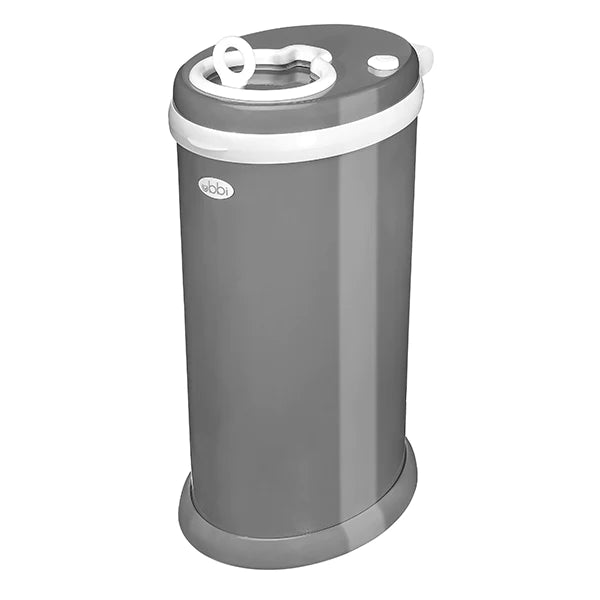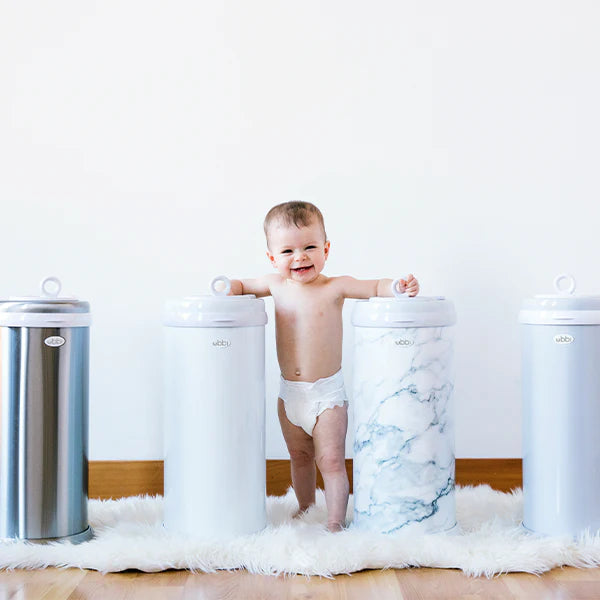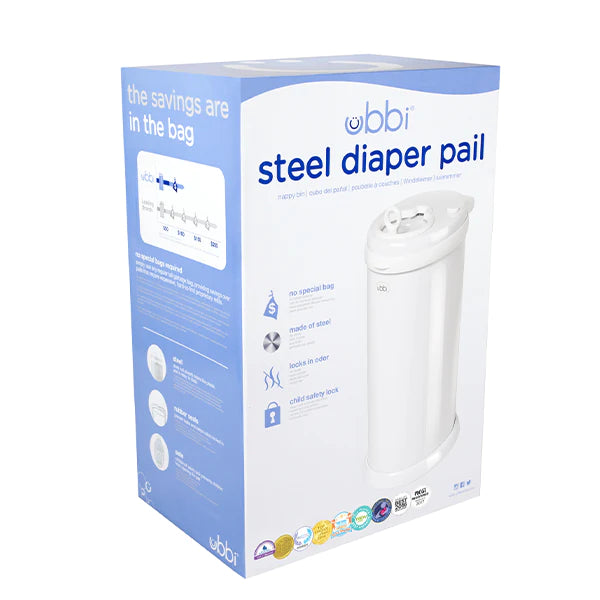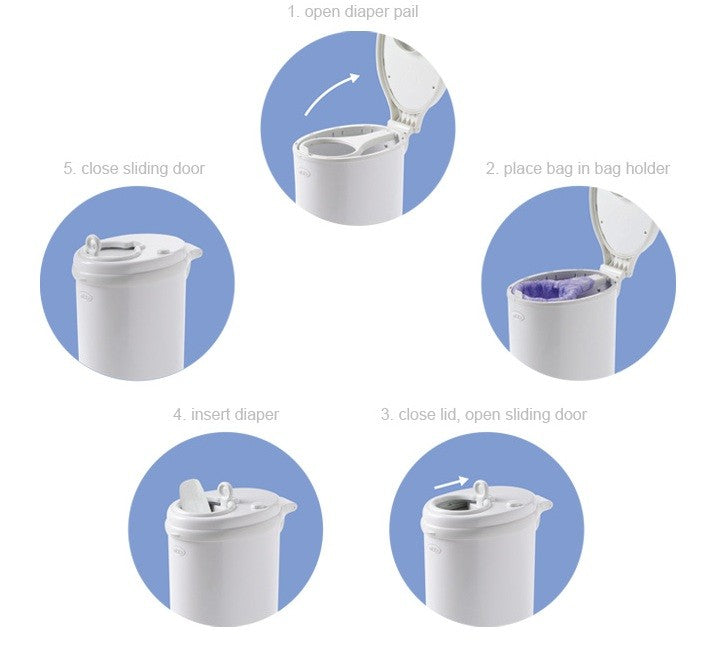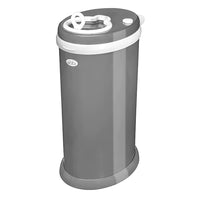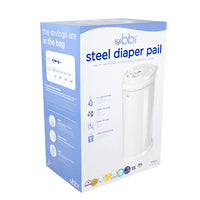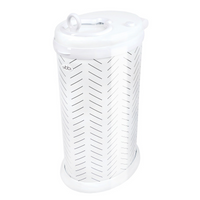 All the style and none of the smell - a promising solution for every nursery.
The Ubbi Diaper Pail is made of powder-coated steel to achieve maximum odor control.
It is equipped with rubber seals that are strategically designed to lock in odors as well as a sliding lid that minimizes air disruption, keeping the smell inside the pail.
To meet the needs of today's eco-conscious parents, this award winning nursery essential offers the convenience and value of utilizing any standard trash bag or reusable cloth liner. This feature makes it the easiest disposal system to load, use, empty and clean.
Offering a modern and sophisticated twist to a once very industrial product, the sleek Ubbi diaper pail includes a child-proof lock.
• Steel
• Rubber seals
• Innovative sliding lid
• No special bags required
• Eco-friendly
• Childproof safety lock
• Safe, convenient, & economical
• Easy to load, use, empty & clean
• Dimensions: 8.4" W x 19.5" H x 11.4" D

• Capacity: up to 55 diapers

• Warranty: 3-year promised warranty for a replacement due to a manufacturer defect
• The Ubbi diaper pail is practically maintenance free which makes it the easiest diaper pail on the market to load, use, empty and clean.

• The pail should only be wiped with a dry cloth.

• Any liquid, including Lysol, bleach, or harsh abrasives, even water, can potentially create condensation that could eventually develop into mold and rust.

• Since the pail is totally airtight, liquid is to be completely avoided.

• Do not disassemble any part of your Ubbi diaper pail

• The parts are all factory assembled and cannot be manually reassembled.

• Disassembling your diaper pail will put it out of warranty.