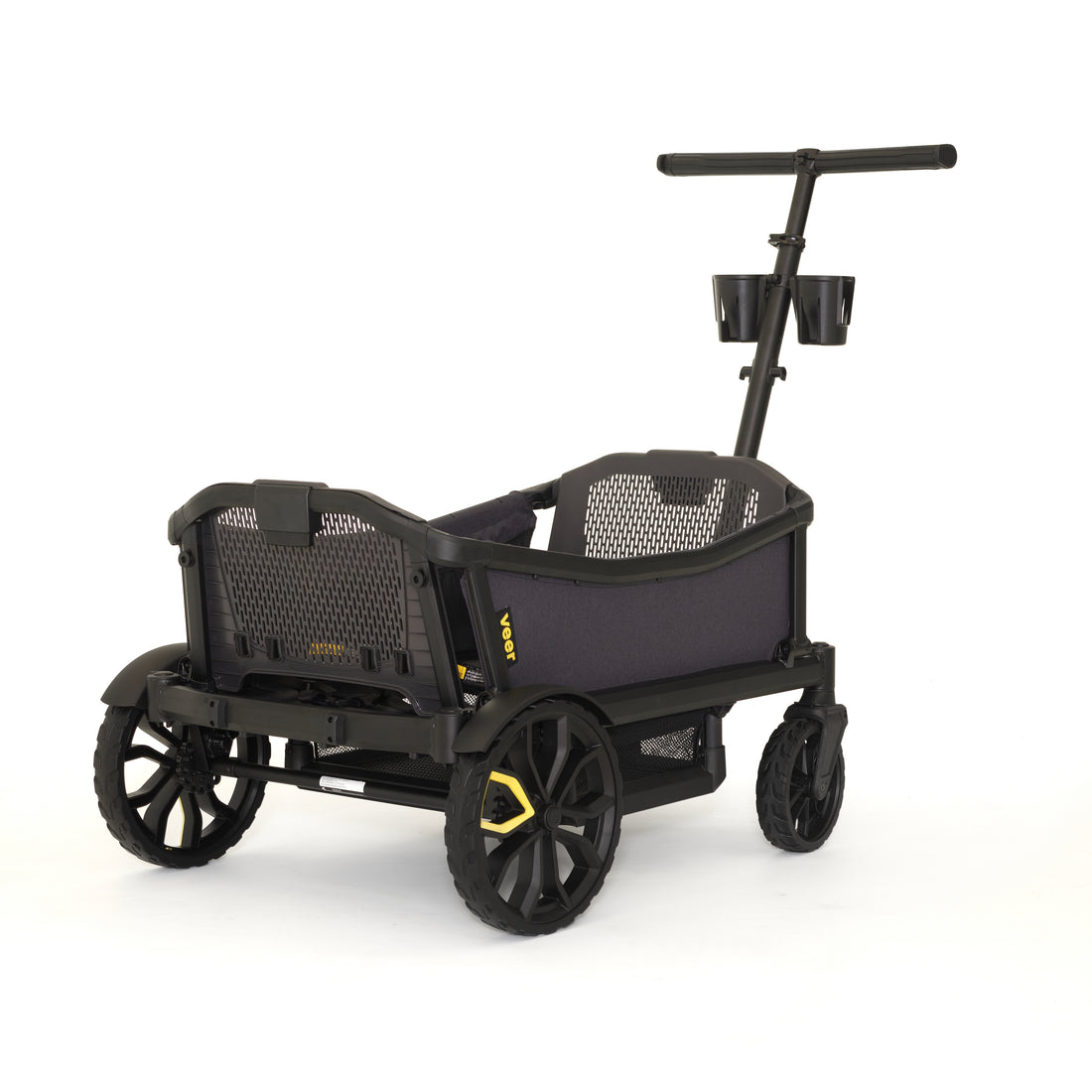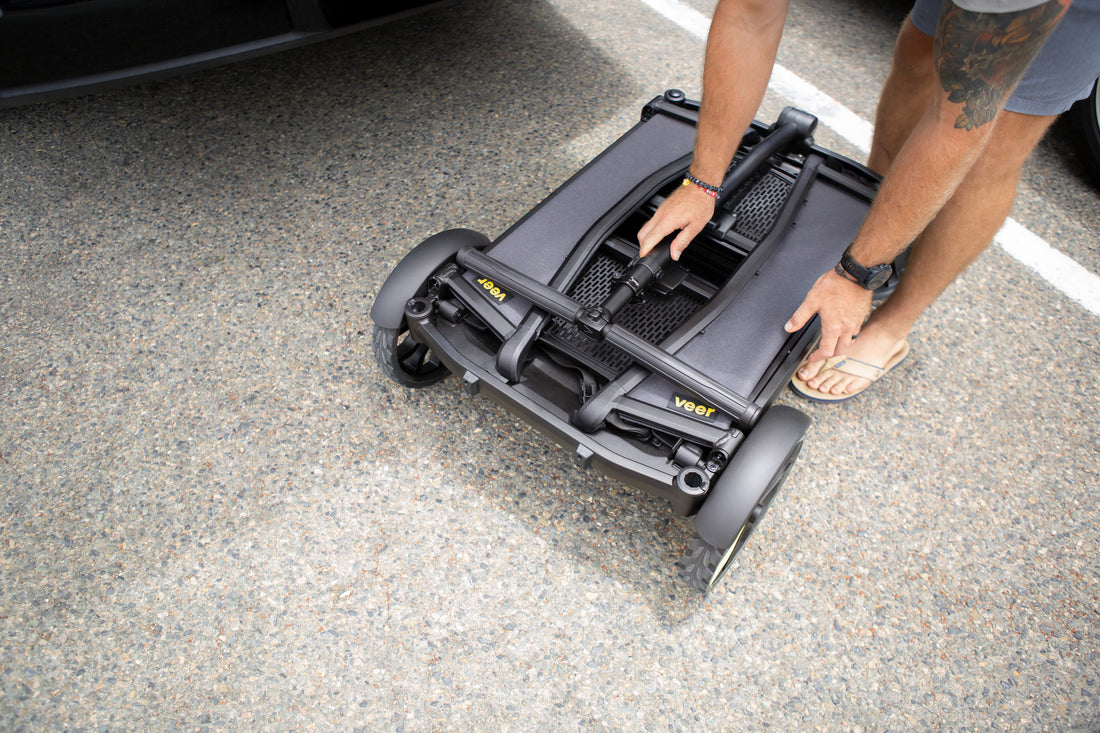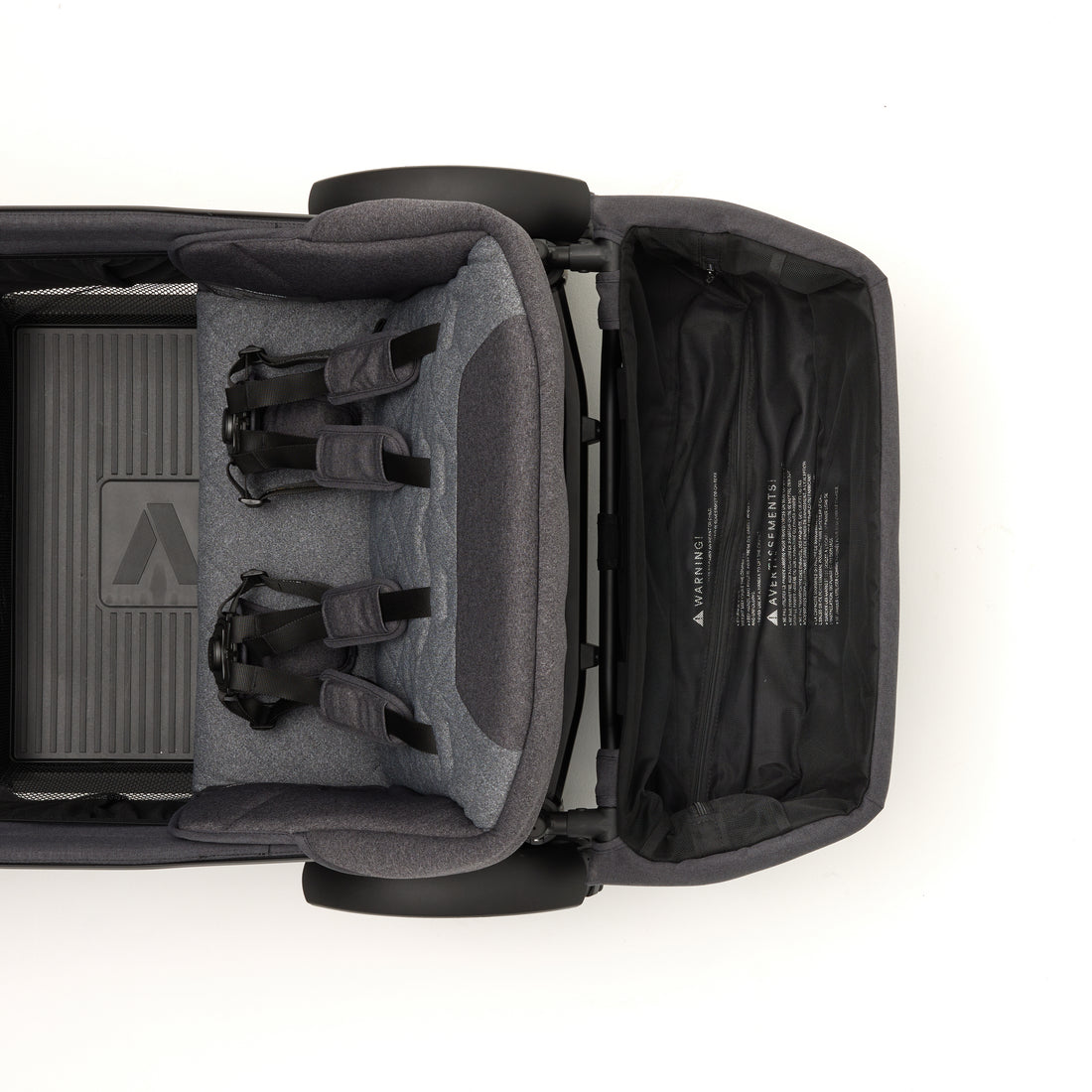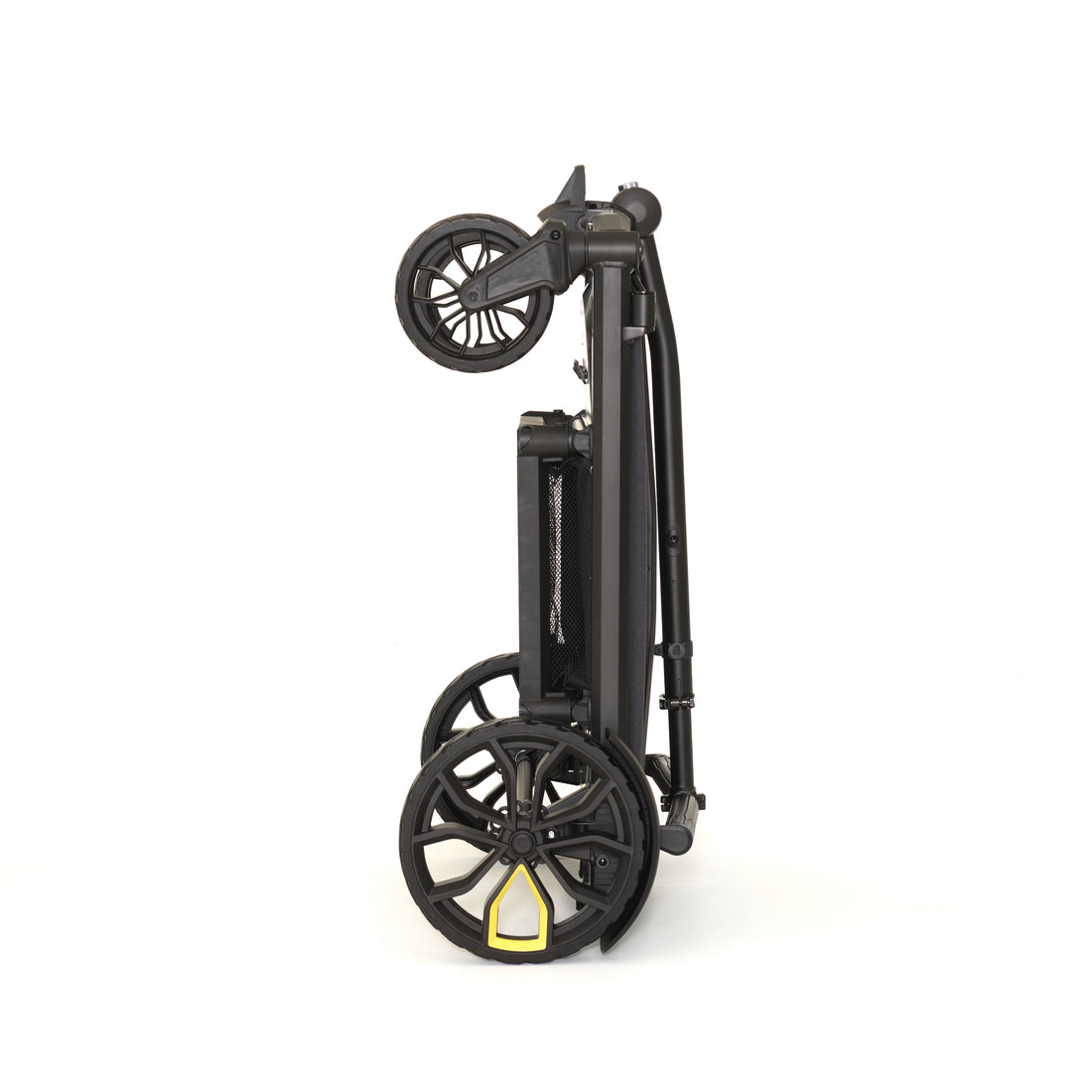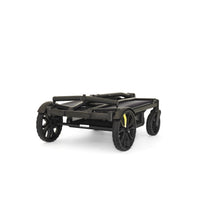 Cruiser XL All Terrain Wagon
With the feel, functionality and safety of a premium stroller combined with a fun rugged wagon, the all-terrain Veer Cruiser XL helps you negotiate hills, blow through boundaries and reimagine family adventures. With Cruiser XL there's lots of room to wander and room to grow, with seating for up to 4 passengers.
Whether The Wild you're raising involves infants, toddlers, youth sports, day camps, festivals or all of the above, Cruiser XL can handle any latitude, longitude or life twist with expanded capacity.
Cruiser comes equipped with two cup holders and a Snack and Drink tray.
***Shipping is included up to $75. Anything more than that we will contact you to invoice**
OPTIONAL ACCESSORIES (Sold Separately) 
Shearling Seat Cover - contact us to order
Nap System - contact us to order
Infant Car Seat Adapter for Britax - contact us to order
Infant Car Seat Adapter for Chicco - contact us to order
Infant Car Seat Adapter for Graco - contact us to order
Infant Car Seat Adapter for Nuna/Cybex/Maxi-Cosi - contact us to order
Infant Car Seat Adapter for PegPerego - contact us to order
Infant Car Seat Adapter for Uppababy - contact us to order
• All Terrain Performance
• Push, Pull or Push-Along
• Compact one-hand fold and self-standing
• Performance Handle Grip
• Adjustable Handle Height
• Expandable Footwell
• Front Suspension
• Robotically Welded Aluminum Frame
• Large Rugged, Knobby, Polyeurethane Foam Tires
• Rear Wheel Fenders
• 6 Mesh Interior Pockets
• 4 Storage Wells for Toys or Drink Box
• 4 contoured and vented seats with 3-point harness
• Infant Car Seat Compatible adapter for one infant (sold separately)
• Durable Water and Stain Resistant Fabric Sidewalls
• Easy removable wheels
• One touch foot brake
• Hose Cleanable
• Best In Class 2-year warranty
• Cruiser XL Body Dimensions: 37″ L x 24″ W x 25″ H
• Folded Dimensions: 37″ L x 24″ W x 15″ H
• Folded Dimensions (wheels removed): 37″ L x 24″ W x 9″ H

• Ages: 0 - 5 years+

• Passenger Weight Capacity: Each seat is suitable for up to 55 lbs and 45 in
• Cargo-only Weight Capacity: 350 pounds

• Weight: 36 lbs.

• Contents: One Cruiser XL Wagon, Two Cup Holders, One Drink and Snack Tray

• Meets or exceeds ASTM & SOR safety standards and is JPMA Certified
• If the Cruiser XL has been exposed to sand, use a soft brush to gently brush sand from the Cruiser XL parts and cycle the components and brakes until the sand is ejected and components cycle freely.

• If the Cruiser XL is in need of an all over wash, remove accessories and wheels and rinse with hose. Allow wheels and accessories to completely air dry before reattaching.

• Never use a power washer on the Cruiser XL

• Frame, Seats, Handle Grips, Fenders and Wheels - Wipe with a damp cloth and a mild detergent and dry thoroughly. Do not use abrasives or bleach