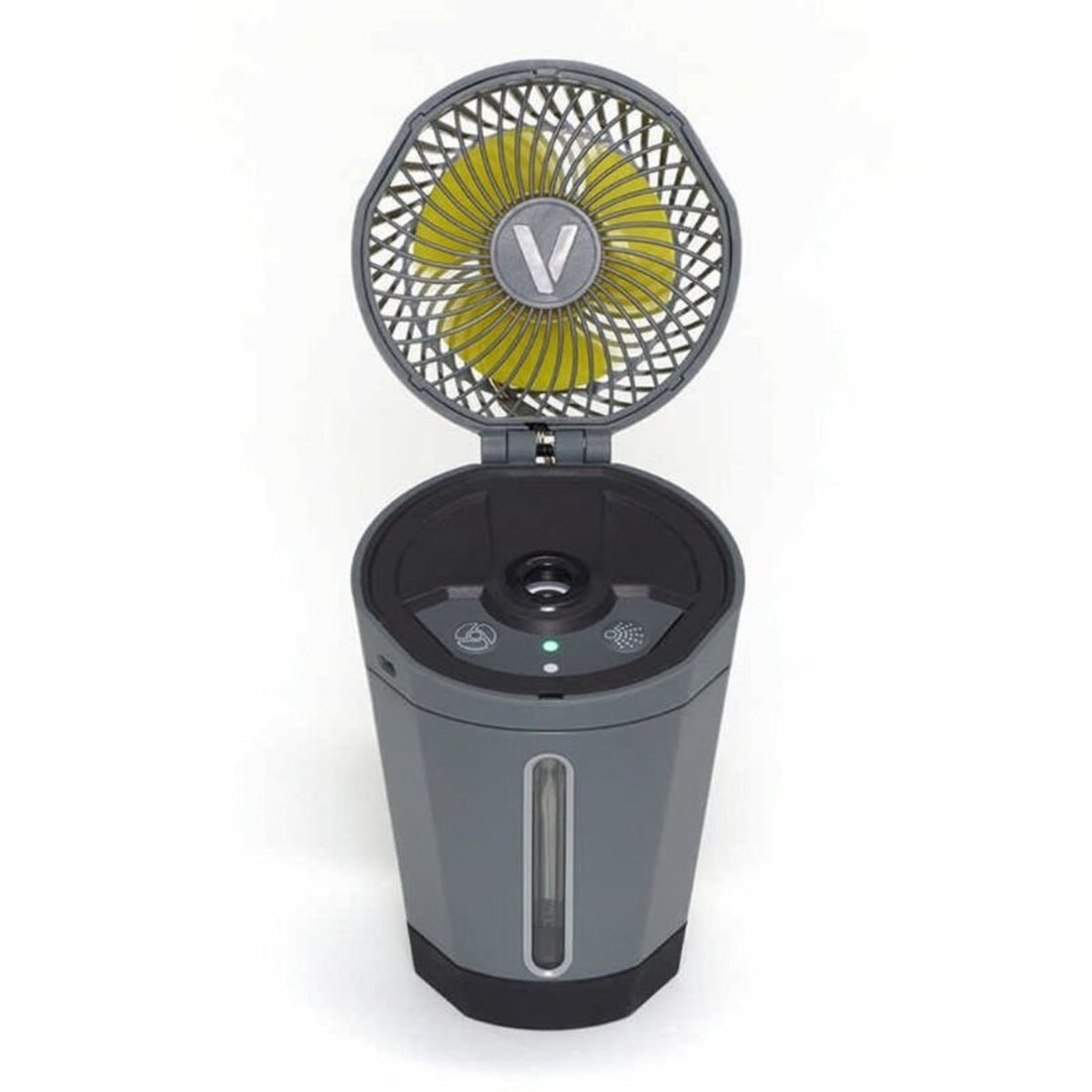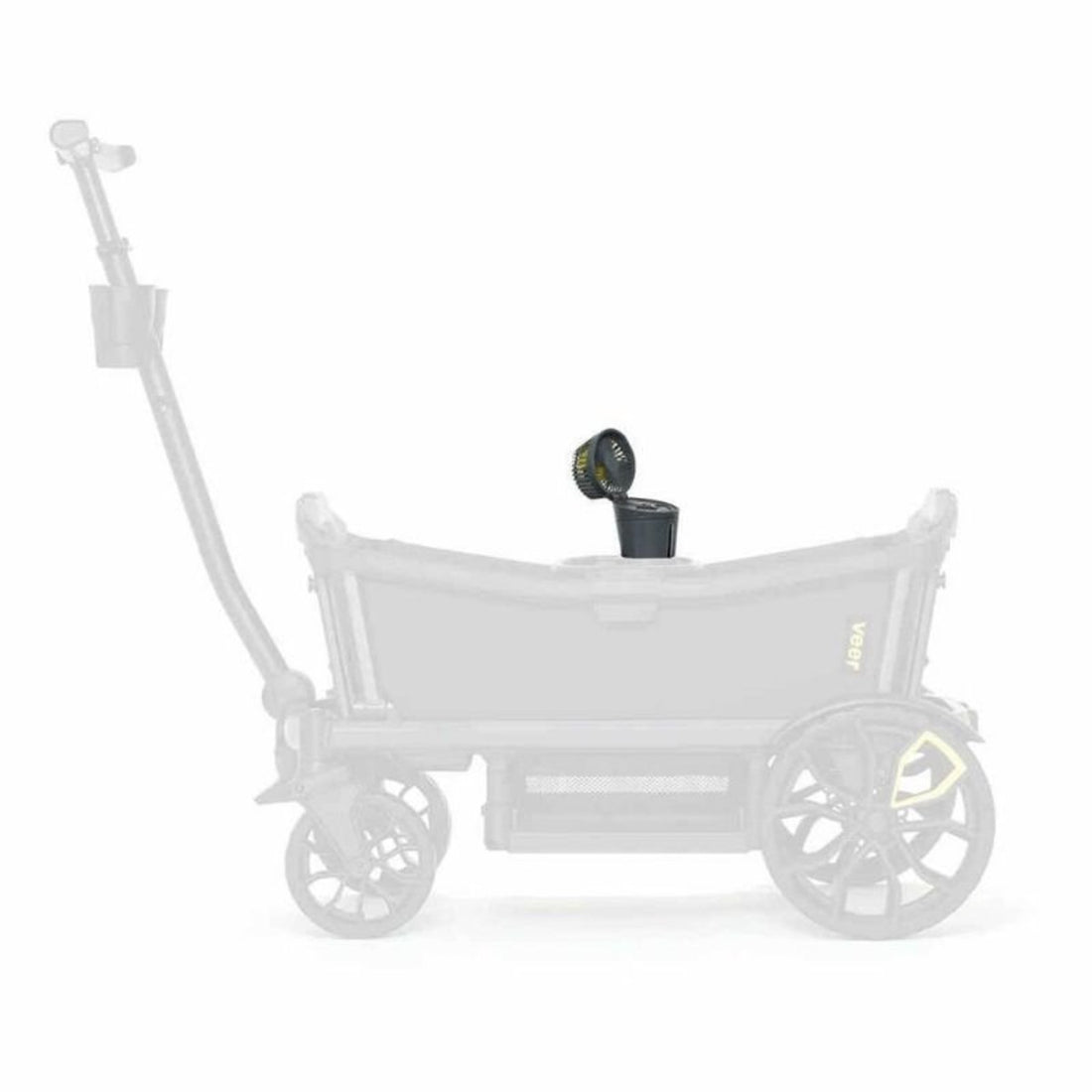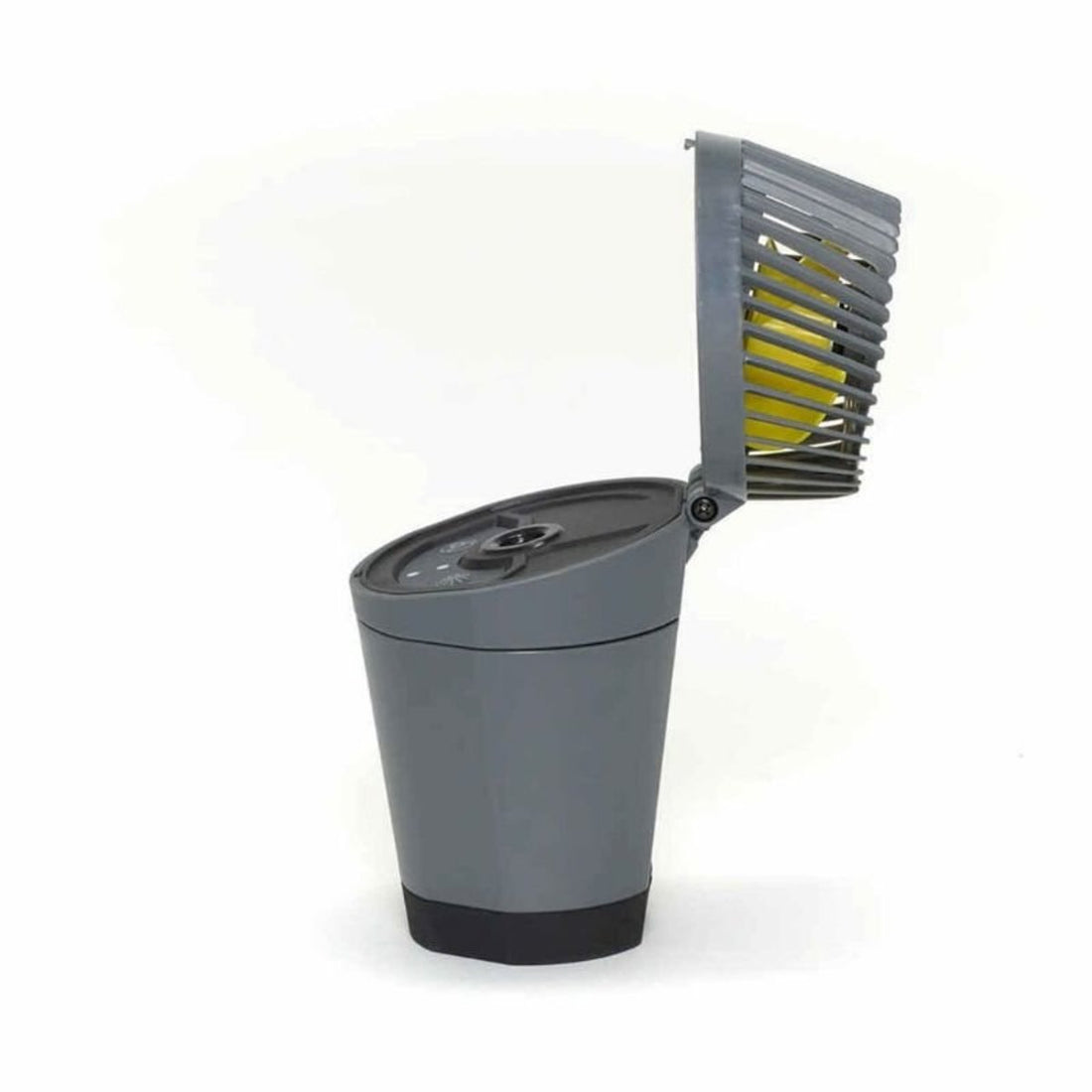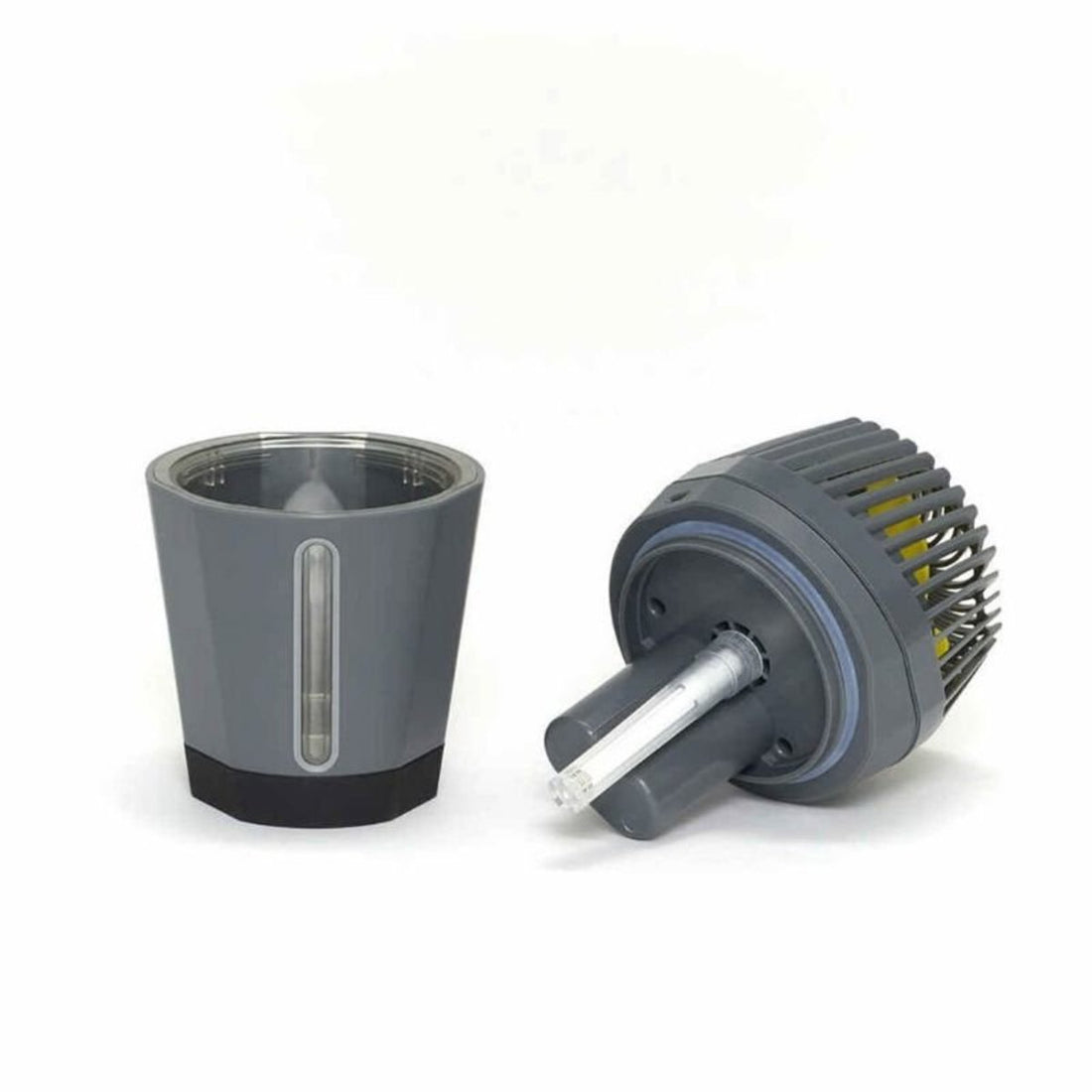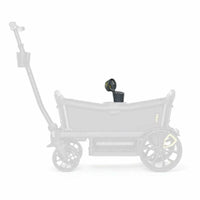 Cruiser | Cruiser XL Misting Fan
It's a breeze to stay cool on a hot day with Veer's Misting Fan for the Cruiser, Cruiser XL, camping, sidelines and beyond.
The Misting Fan can be used in the Cruiser and Cruiser XL Tray Cup Holder for passengers and is designed specifically to keep little fingers safe. It can also be used in the handlebar cup holder to keep mom or dad cool in push mode.
The Misting Fan has 2 modes of cooling. Integrated misting fan/humidifier uses ultrasonic high frequency technology to convert the water into micro-fine cool mist that provides extra cooling to the fan breeze. Or, you can use the fan without mist.
Veer wanted to create a way to keep little ones cool during hot adventures in the Cruiser and beyond. Because child safety is Veer's top priority, they specifically designed the Misting Fan to be safe for little fingers. They also wanted the Misting Fan to easily fit in the Cruiser and Cruiser XL Tray Cup Holder but also be versatile for use anywhere a cool breeze is needed.
• Integrated misting fan/humidifier uses ultrasonic high frequency technology to convert the water into 1-5 million micro-sized particles that are dispensed into the air to produce a visible, micro-fine cool mist
• Easy to remove and fill 250mL (8.5 oz.) water reservoir
• Fan mode can be used without water
• Up to 10 hours runtime (depending upon speed selected), using rechargeable battery
• Adjustable fan angle
• 2 mist output settings
• Auto shut-off when lid is closed
• Microban technology protects against mold and mildew
• Fits in most cup holders
• Fan cover designed to protect little fingers
• Contents: Misting Fan, micro USB charge cable and five replacement wicks
• Dimensions: 6.25" H
• Size: Standard cup holder size
• Water Capacity: 250mL (8.5 oz) water reservoir
• Weight: 0.75 lbs
Water reservoir cleaning
• Every day of use: Empty and rinse the inside of the water reservoir before refilling. Wipe the misting fan with a soft damp cloth. Do NOT pour water into the misting fan or submerge in water
• Every week of use: To remove any scale or build up, use 50/50 mixture of white vinegar and lukewarm water to clean the inside of the water reservoir and other wet parts

Ultrasonic atomizer cleaning
• Every day of use: Wipe the ultrasonic atomizer clean with a soft damp cloth
• Every week of use: Make a 50/50 solution of white vinegar and water. Dip a soft bristle brush (not included) into the solution and brush the ultrasonic atomizer. Wipe clean with a soft cloth
• Do NOT pour water or any liquid into the ultrasonic atomizer and do NOT submerge in water
• Never touch the ultrasonic atomizer with your fingers. Natural oils from skin can damage the atomizer

Maintenance
• When finished using the mister, empty and clean the water reservoir and allow the wick to air dry
• Change the wick once a season or more often if necessary