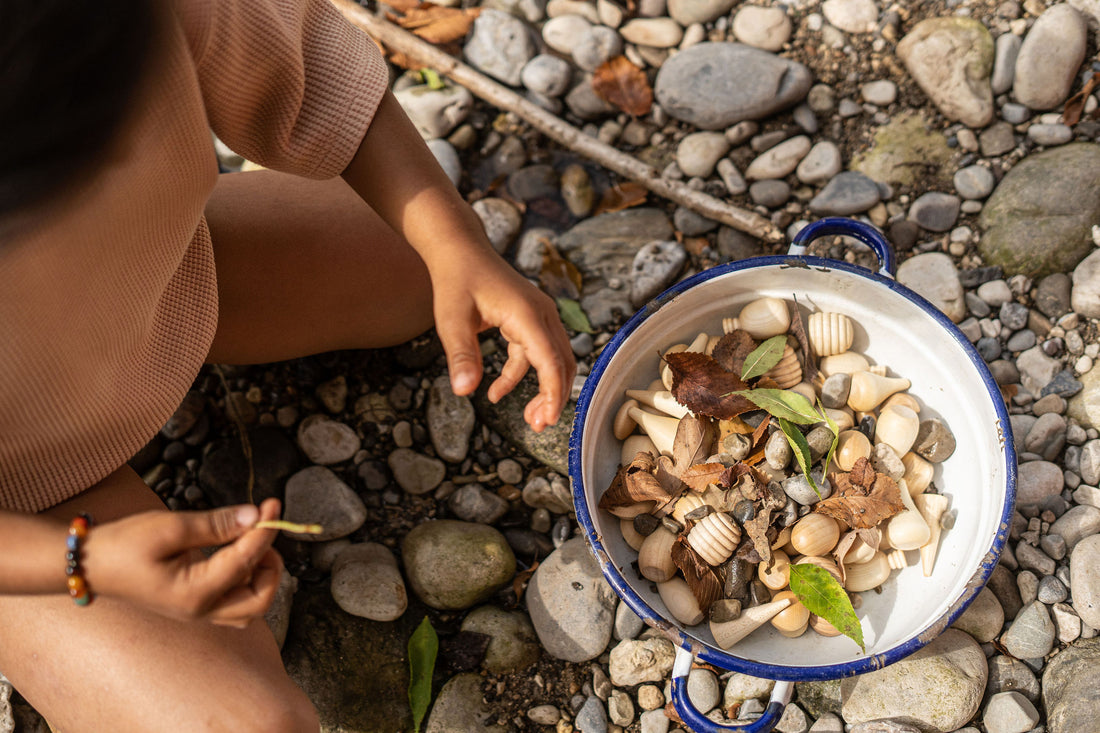 Wood Mandala Natural Assortment - 120pcs
Mix of 120 pieces of assortment natural wood mandala pieces. Pieces range from 25-40 mm tall and 15-25mm in diameter. GOTS-certified textile storage bag included
Grapat's Mandala collection invites children to create mandalas, individually or in a collective. They can also be used to create pictures and representations. This mandala sets include 120 pieces in order to make round creations. Depending on the needs of the kids, they can enrich symbolic play, they can be used as food for cooking or elements to transport. When the children are older and in the phase of concrete learning, the Mandala pieces can be used for counting, lining up, or creating letters among many other things.

GRAPAT provides material without instructions, open-ended and favours free and autonomous play. Our only premise is to let children play, slowly, without time limits. We suggest material that encourages, invites and stimulates the creation of several fantastic, realistic and invented little worlds. It is made following traditional processes, in the old way, with thick soft raw materials, natural dyes which let the wood veins be seen and vibrant coloured waxes and oils that slightly shine. The products are painted by hand, homemade, surrounded by land, fire, rivers and many children nearby, who inspire us daily.

Small parts are a choking hazard. This Grapat set is safety rated for ages 3yrs+