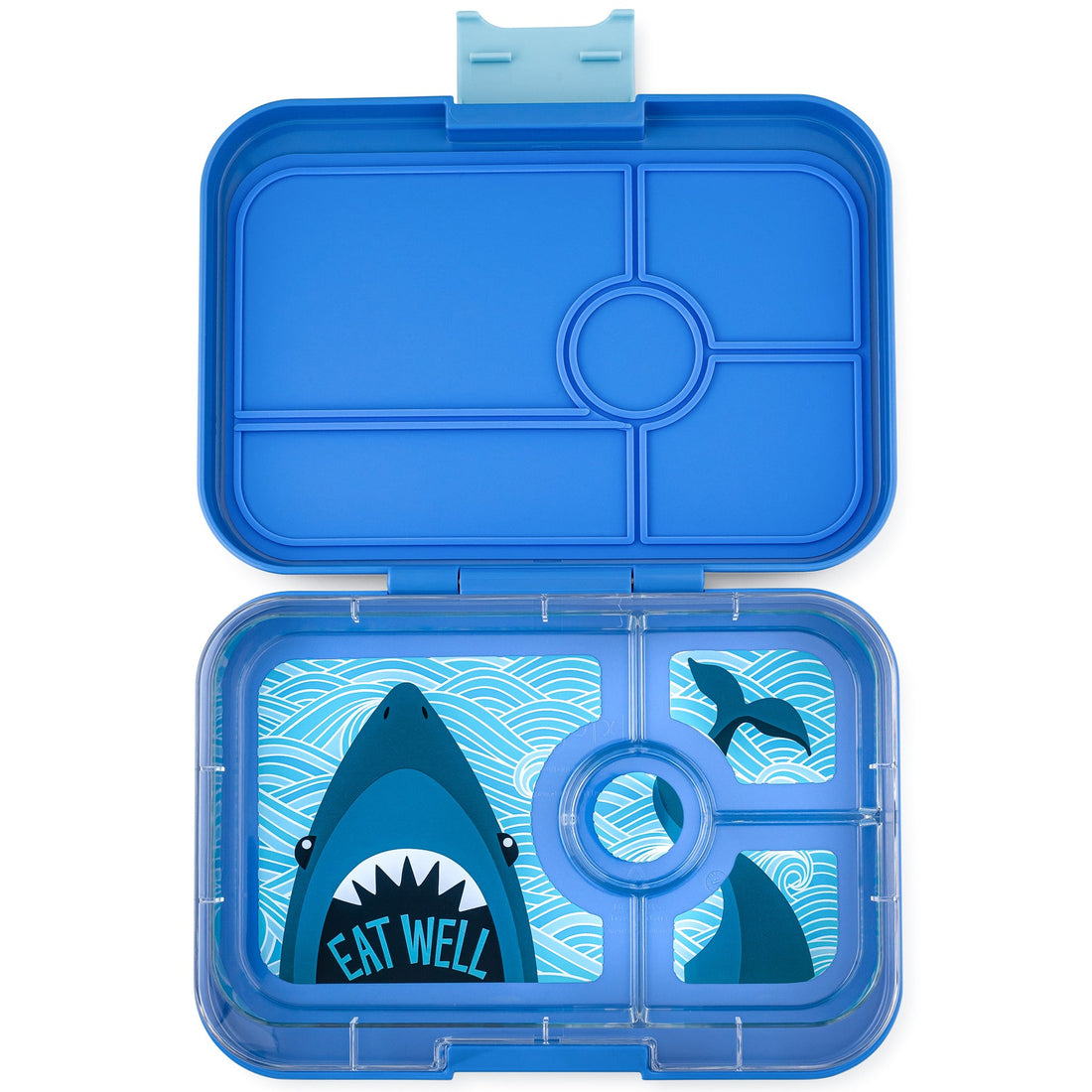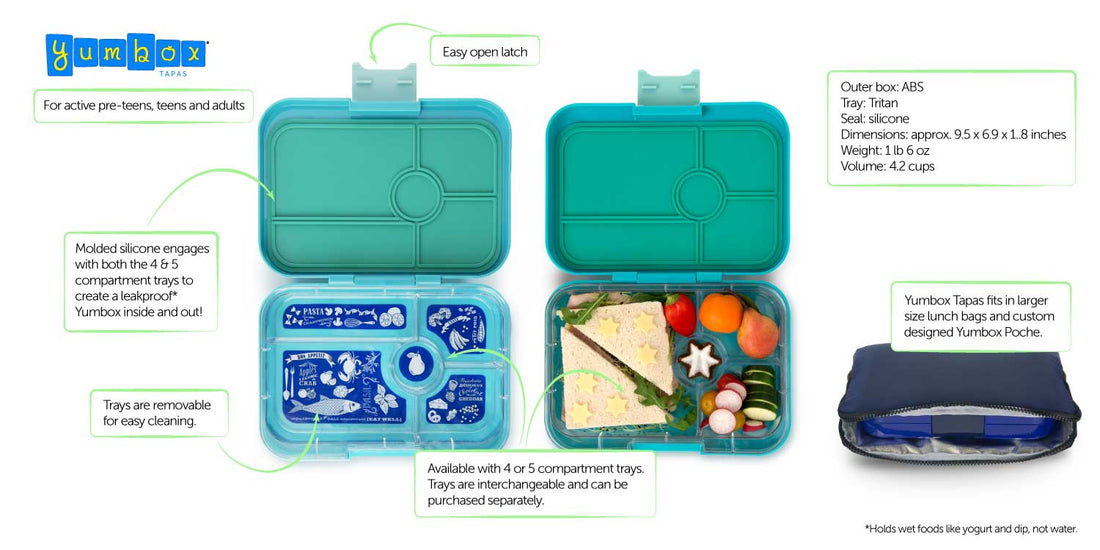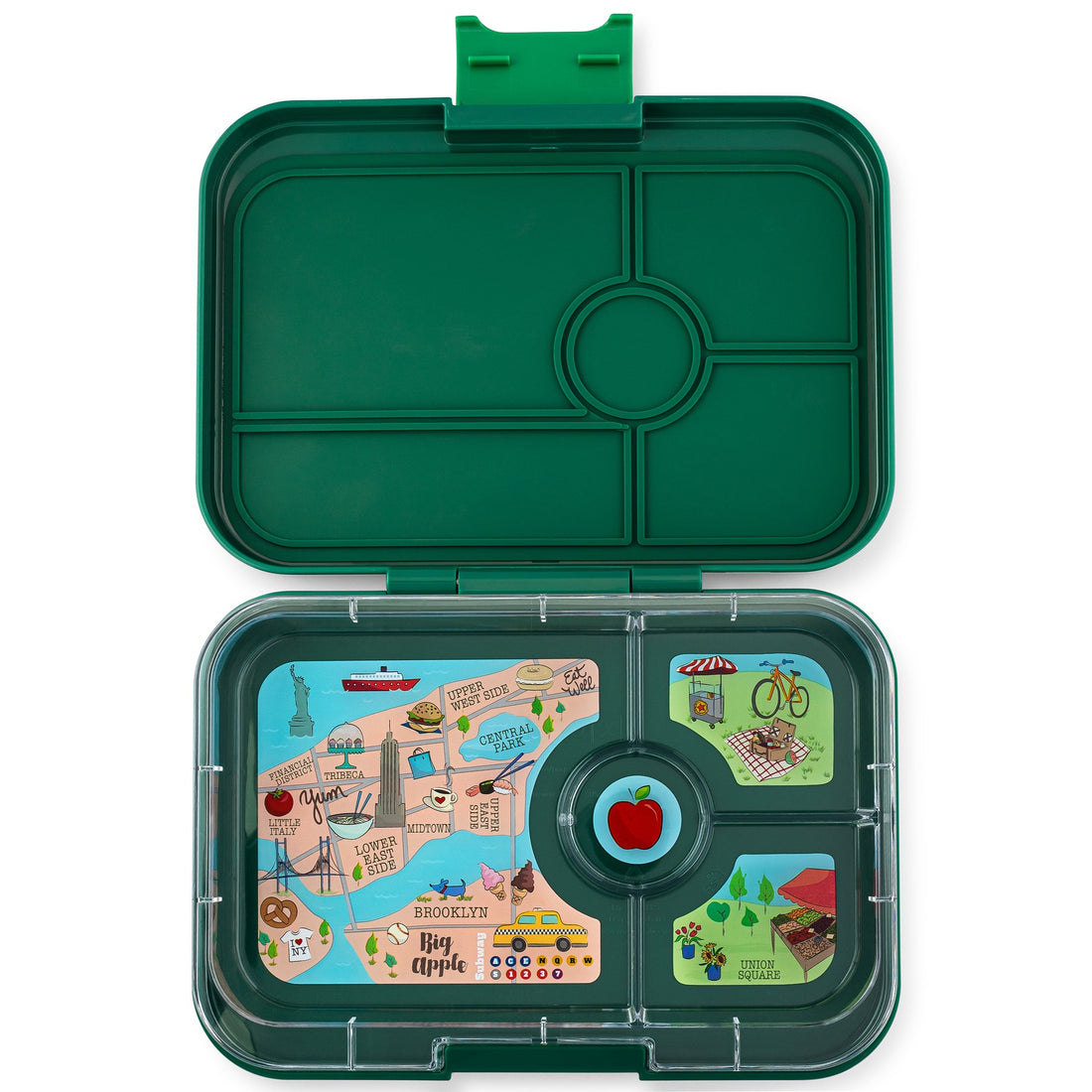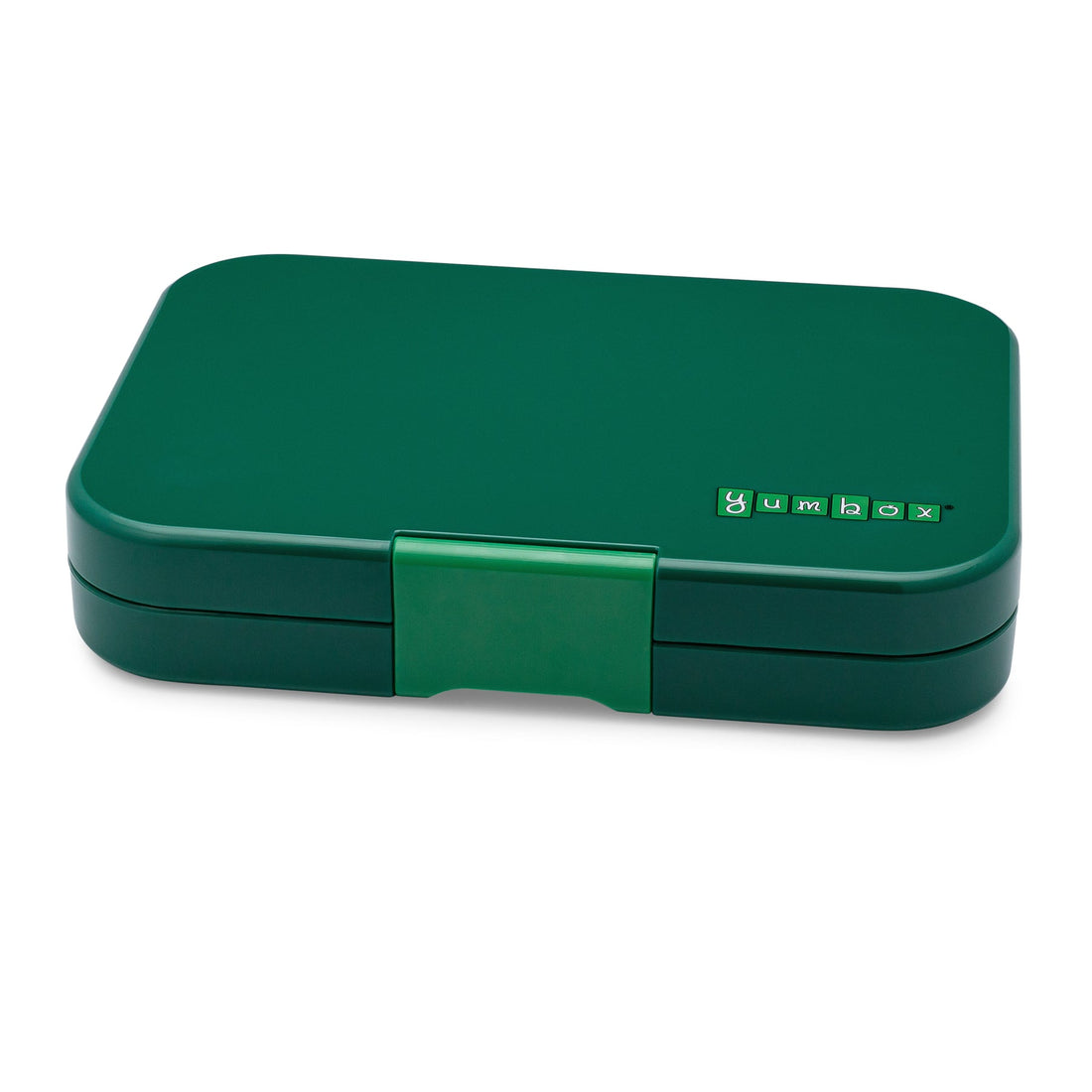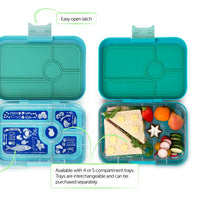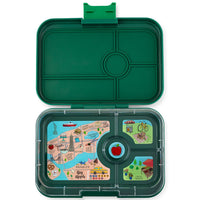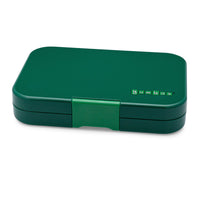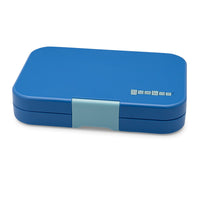 Yumbox Tapas - 4 Compartment Bento
Yumbox Tapas 4 compartment removable tray makes it easy to pack a large sandwich, wrap or rolls with sides. Or get adventurous with healthy salads, pasta or sushi! 

Molded silicone lined lid engages with the tray, making Yumbox leakproof inside and out (*not water*). Pack dips next to crackers with no worries.
One easy to open and close latch makes a perfect lunchbox, even for toddlers.
The removable compartmentalized tray is divided up into 3 wells, each sealed independently by one lid (to avoid leaks do not over pack)
Designed for adults, active teens and pre-teens.
• High quality, durable and light
• Yumbox Tapas exterior box is designed to seal the 4 and 5 compartment trays
• Additional Tapas trays sold separately
• Perfect portion sizes minimize food waste and ensure that you eat healthy on the go
• Make your packed lunches look appetizing, colorful and organized.
• Place an ice pack (not included) outside of Yumbox to keep contents fresh
• Both Yumbox and ice pack are intended to go into an insulated bag (not included)
• Dishwasher safe - Top rack only
• Hand washing the outer shell and/or removing it before the heat dry cycle is highly recommended to preserve the life of the seal