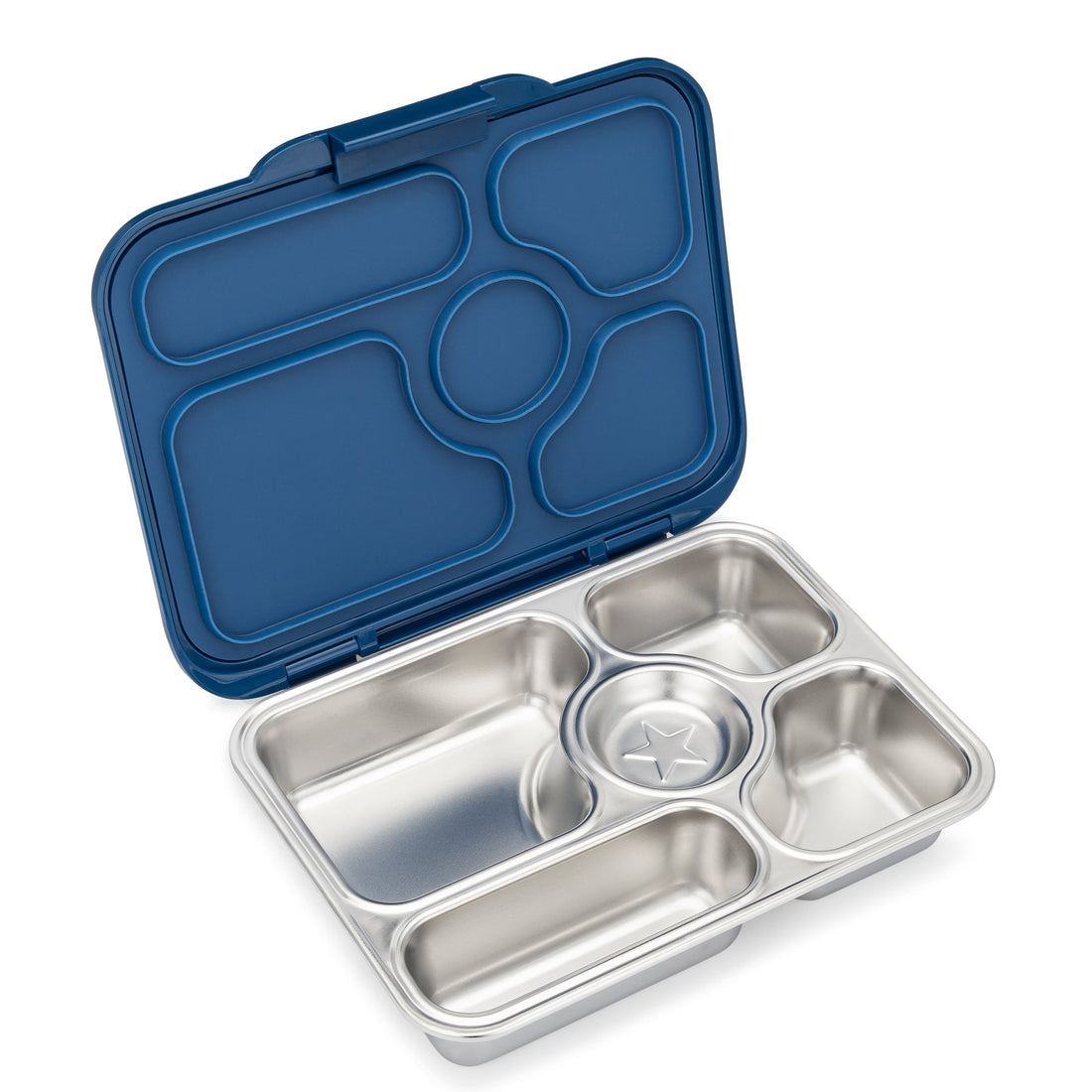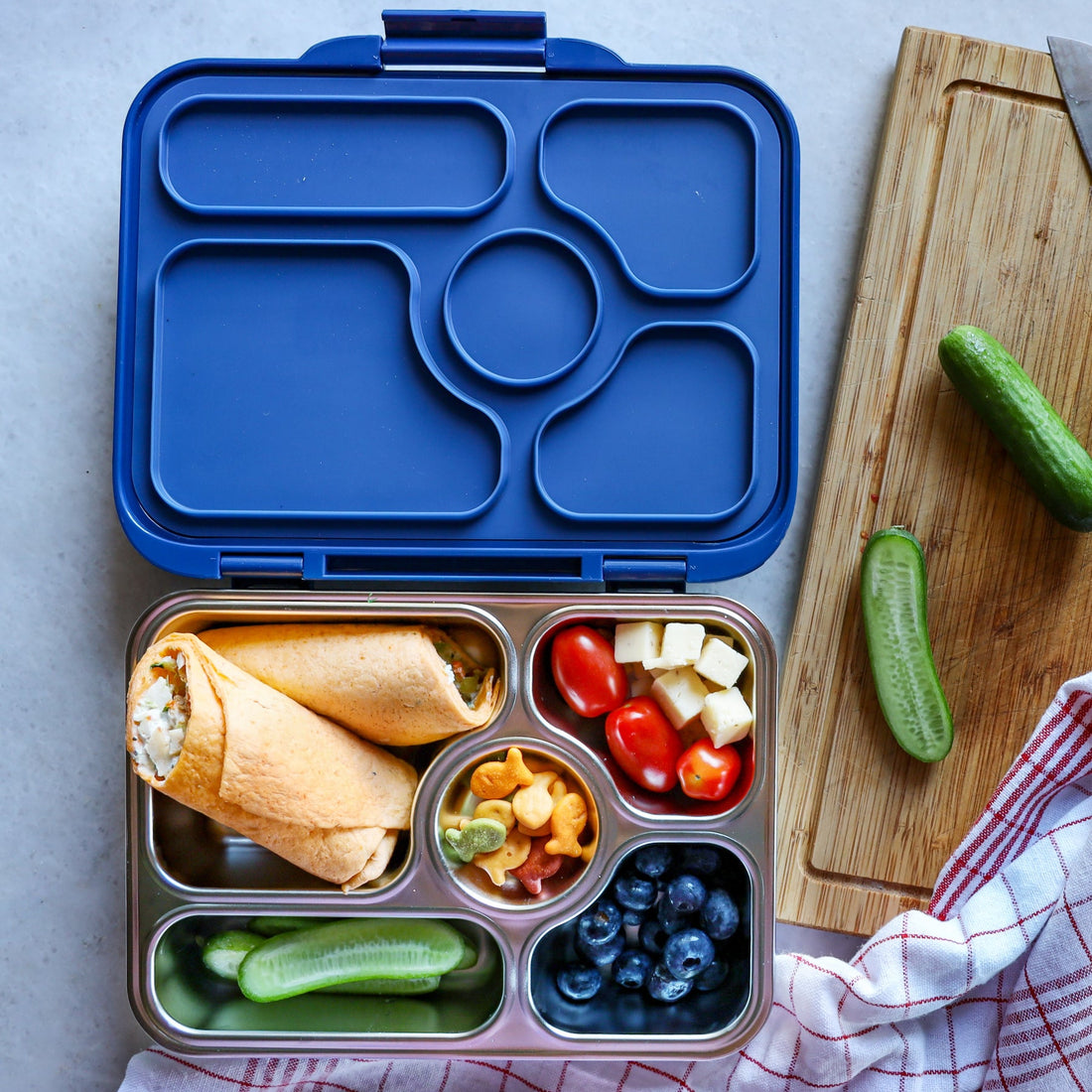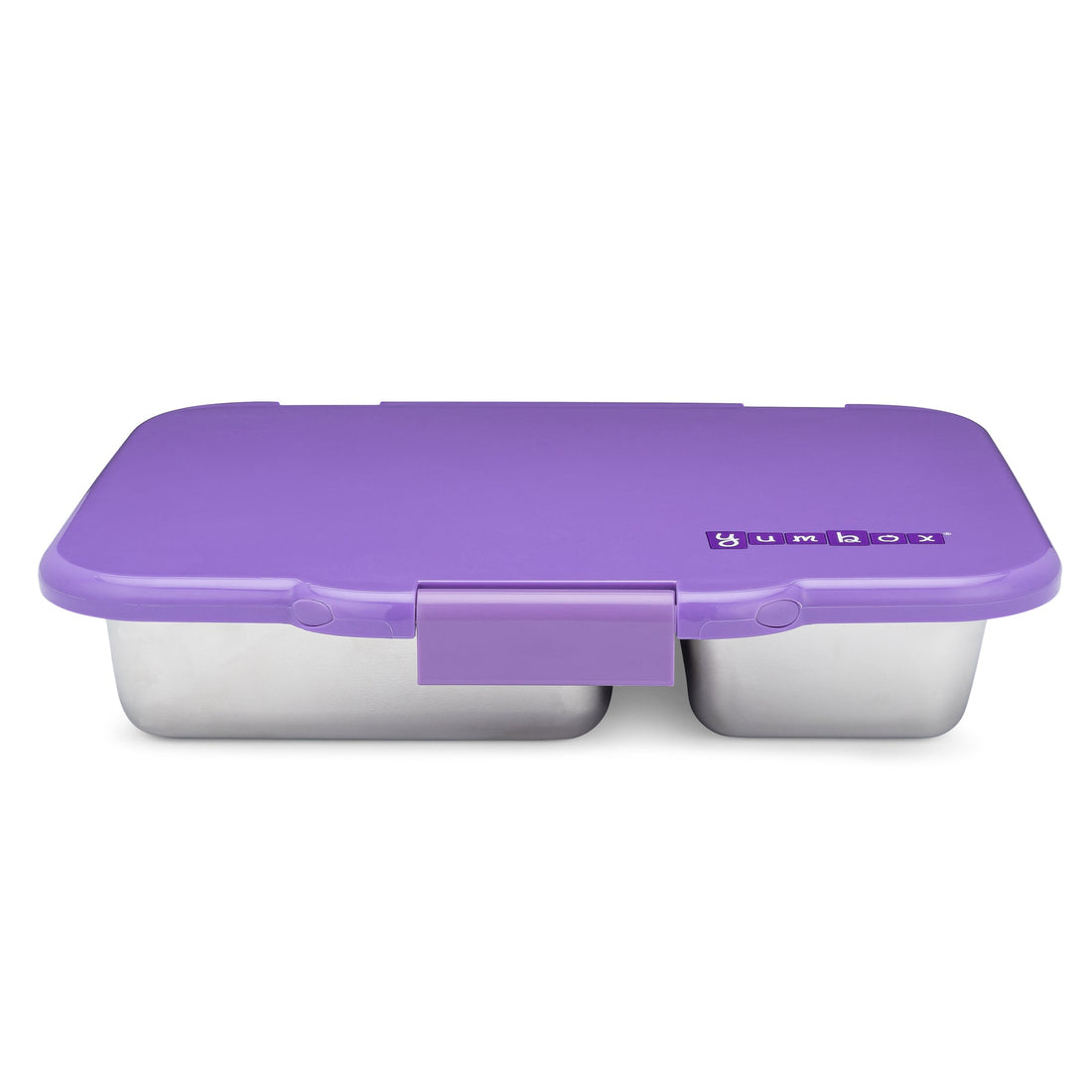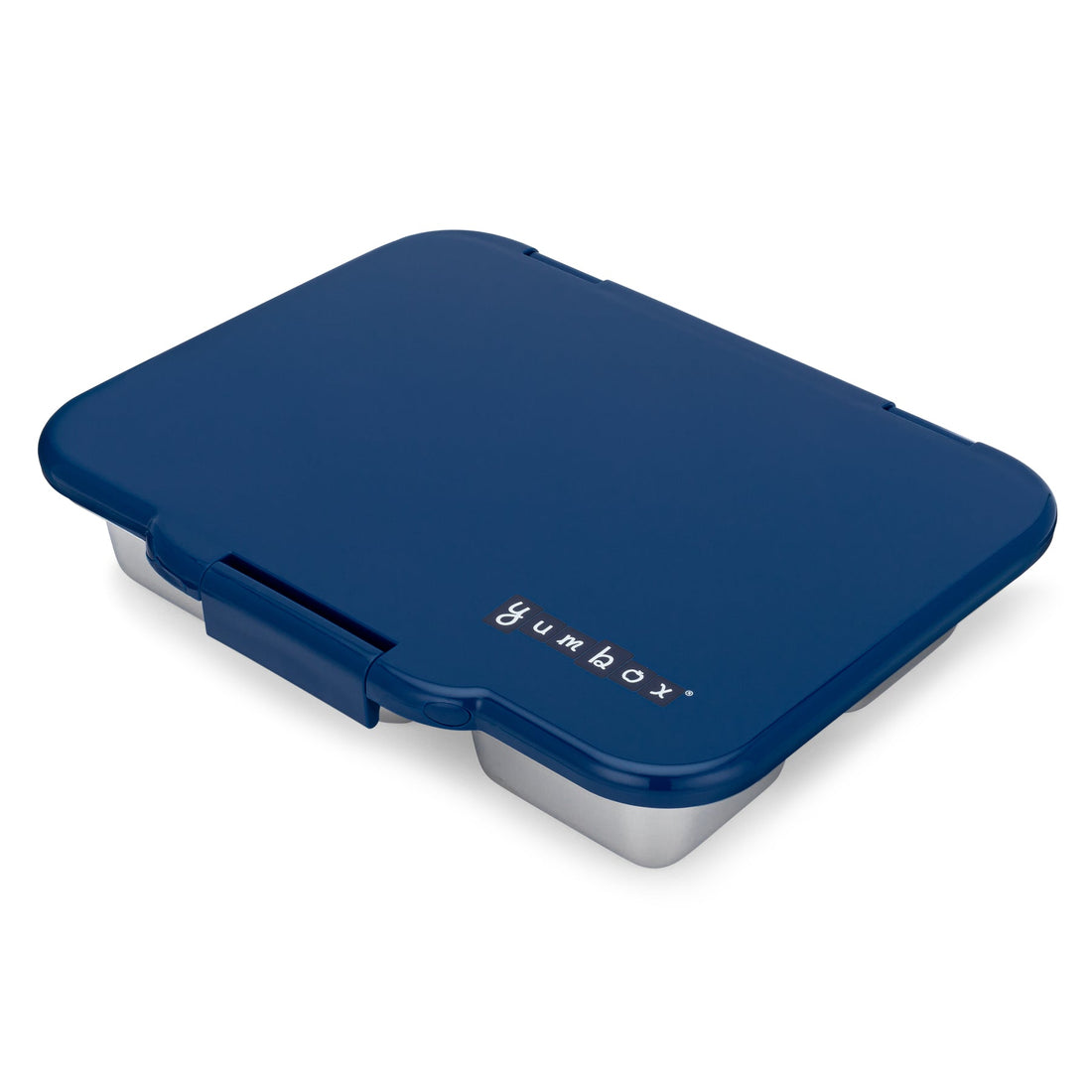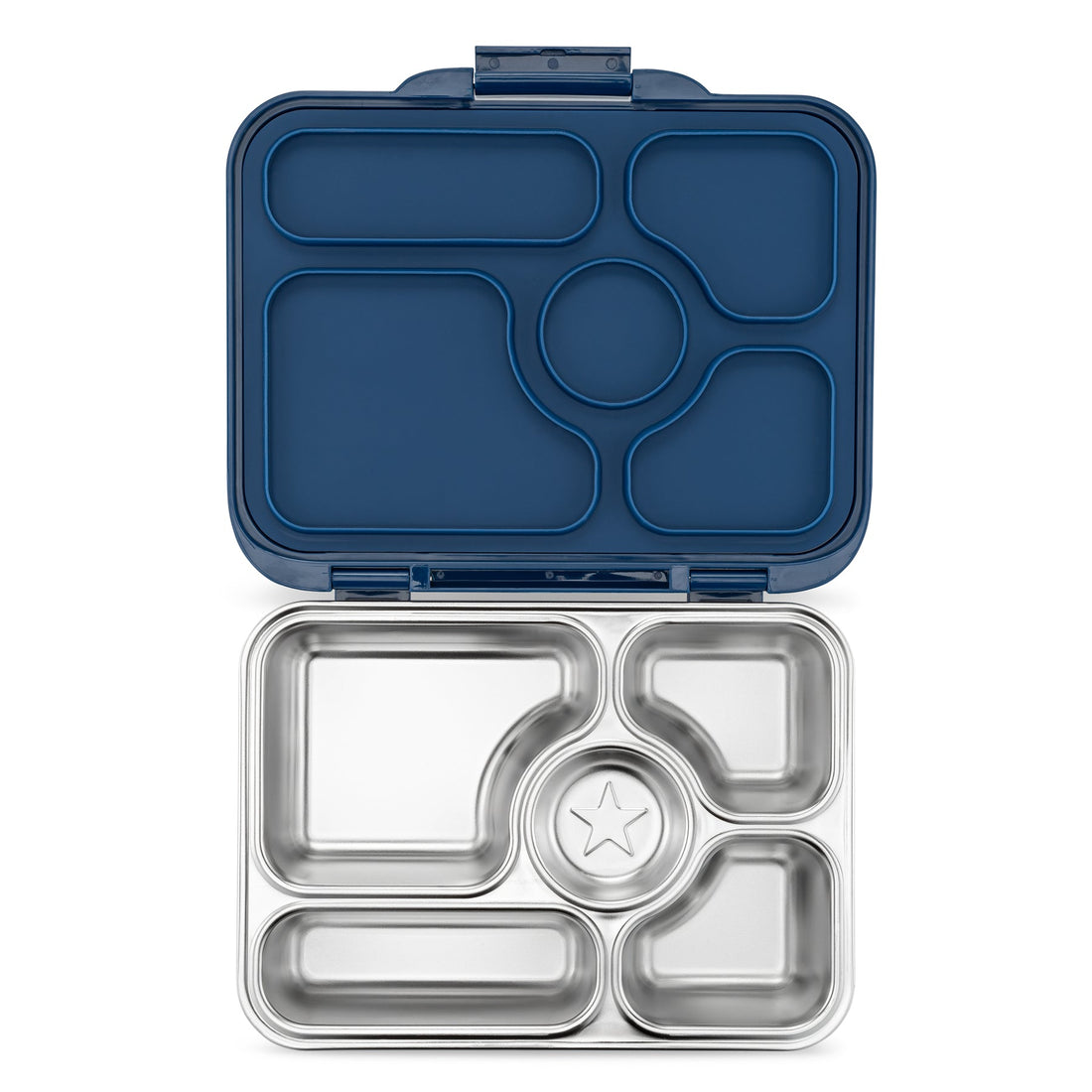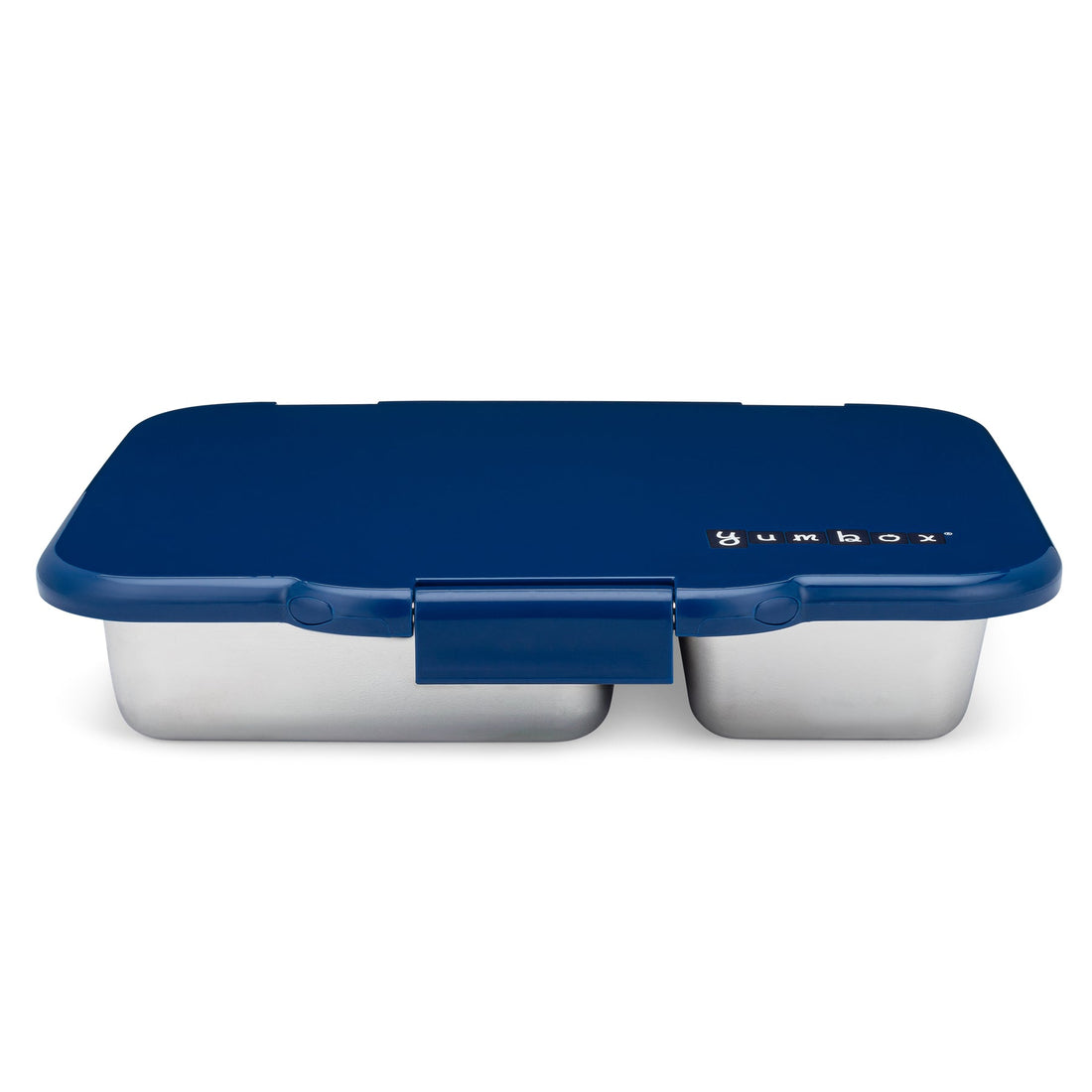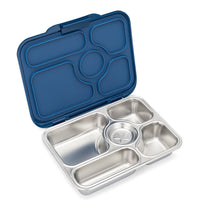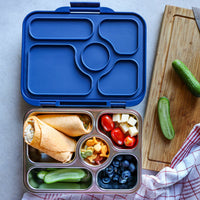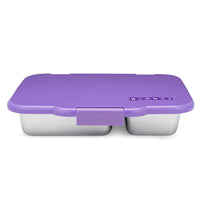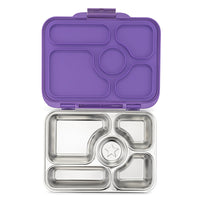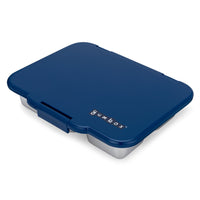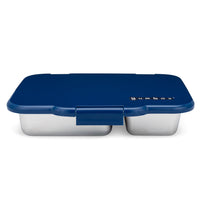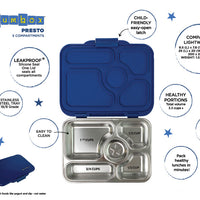 Yumbox Presto - Stainless Steel Bento
Yumbox Presto Leakproof 18/8 grade Stainless Steel Bento is designed for kids and adults.
The 5 compartment stainless steel tray makes it easy to pack a nutritious lunch for work, school, sports and travel.
It is made with high quality stainless steel and silicone. Its molded silicone lined lid engages with the tray making Yumbox leakproof inside and out (*not water*). Pack dips next to crackers with no worries. To get the best seal, do not over pack.
One easy to open and close latch makes Yumbox a perfect lunchbox, even for toddlers.
• High quality, durable and light
• Perfect portion sizes minimize food waste and ensure that you eat healthy on the go
• Make your packed lunches look appetizing, colorful and organized.
• Place an ice pack (not included) outside of Yumbox to keep contents fresh
• Both Yumbox and ice pack are intended to go into an insulated bag (not included)
• Materials: Lid: ABS with Molded Silicone Seal
• Materials: Tray: 18/8 Grade Stainless Steel
• Dimensions: 9.8 (l) x 8 (w) x 2 (h) inches
• Weight: 1.5 lbs
• Five compartments - total volume 3.5 cups plus dip
• All product productions are safety tested
• BPA-Free, Lead-Free, Phthalates-Free
• Made using all food-safe materials

• Hand wash with warm soapy water
• Dry thoroughly before storing
• Rounded edges and high quality silicone lid and stainless steel tray makes it easy to keep clean